Aquarium window operating and installed using our Genuine Smart Tint® Smart Cling® Self Adhesive Technology!
Smart Tint film is hypoallergenic, protects against UV, adds additional sound barrier protection, is germ resistant and provides privacy on demand.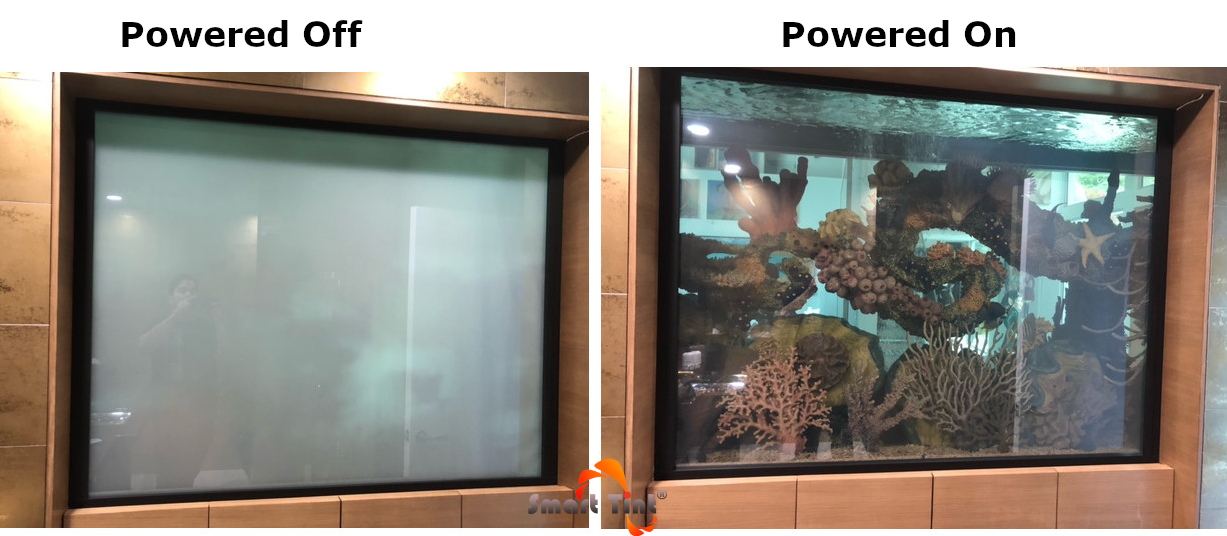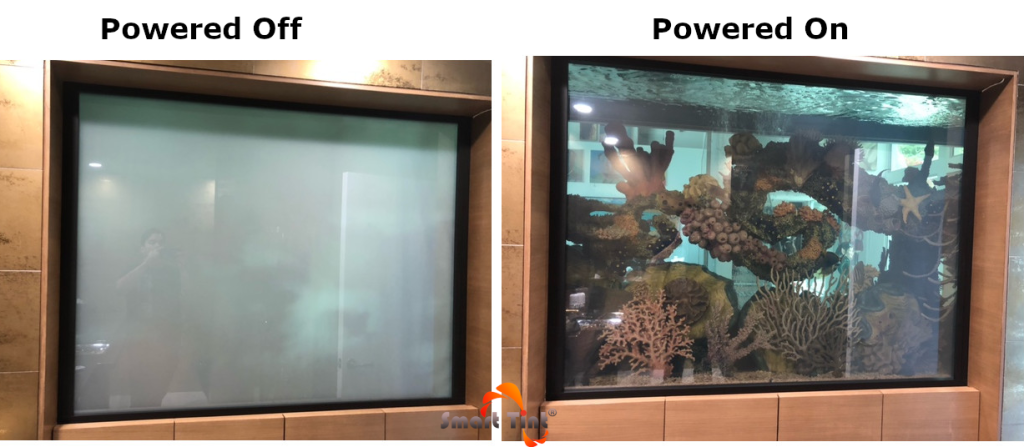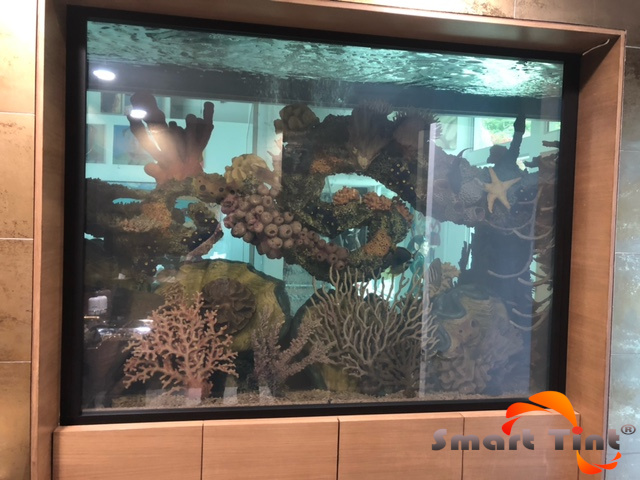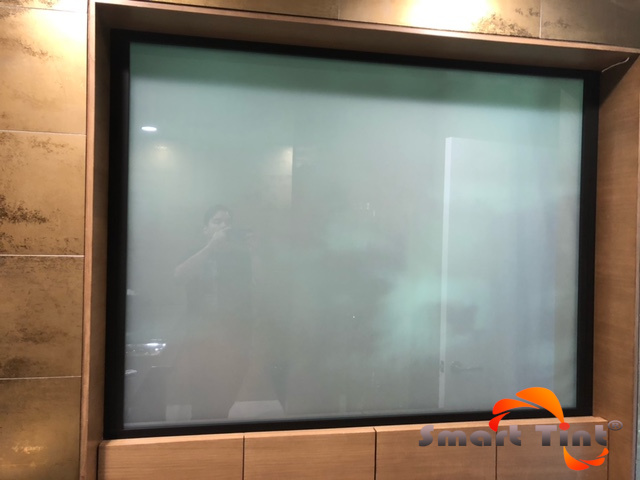 To read more about this project click here!
To read more about other projects click here!