We pride ourselves in manufacturing the best on the market solutions for customizable privacy solutions in bathrooms and residential settings. Shown below are real world examples of our products in action. With Smart Film® installed in your bathroom, you can transform your shower doors or windows with a switch or remote control! Smart Film® powered by Smart Tint® can instantly change your transparent glass in to an opaque state for instant privacy! This custom privacy film can be manufactured to fit custom shapes and sizes! Choosing electric window tint for your bathroom will surely be a statement!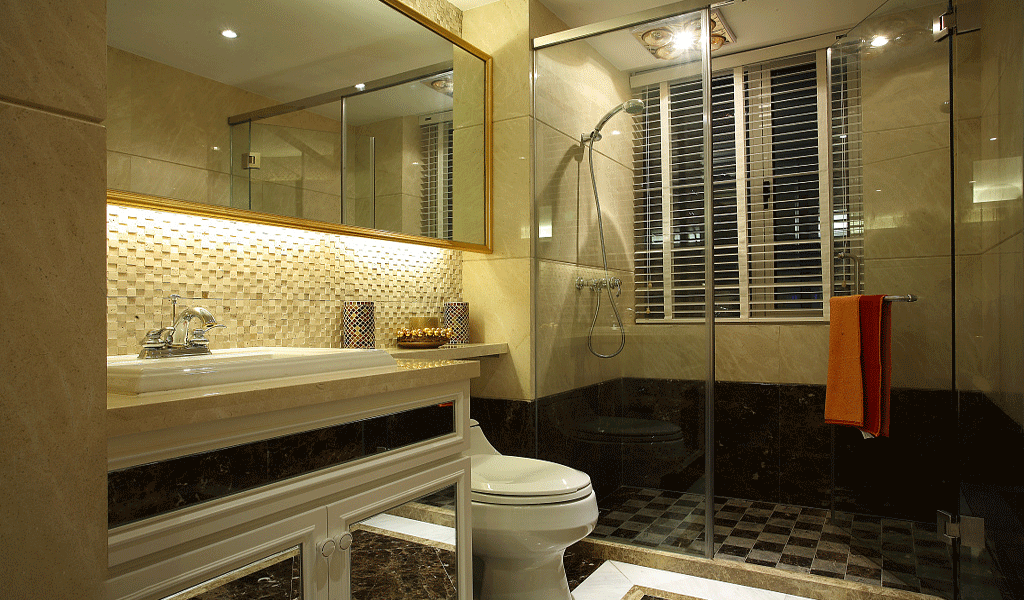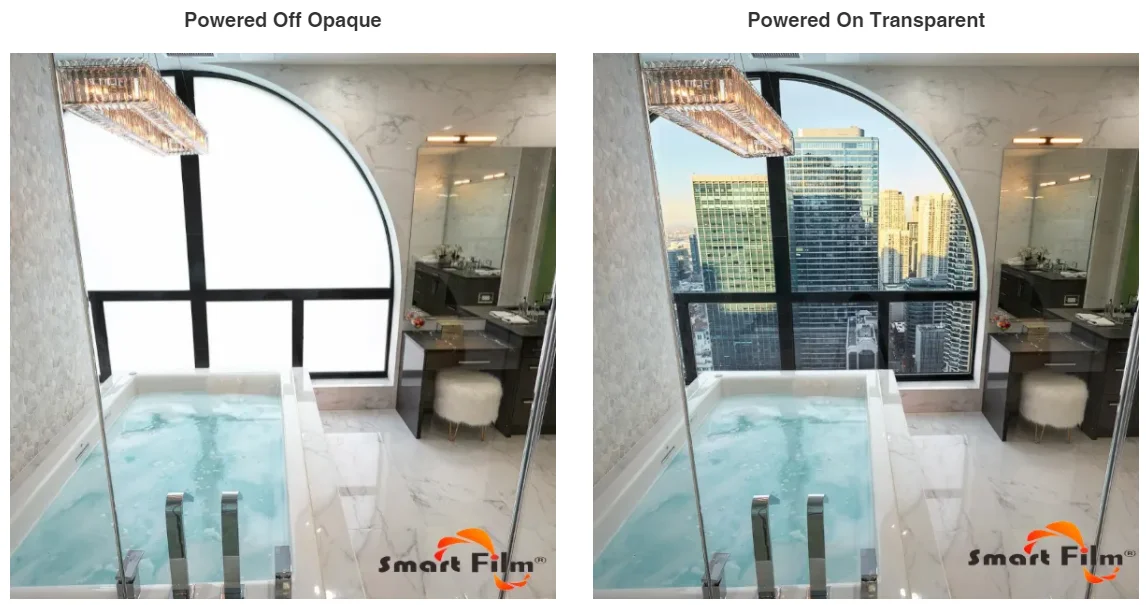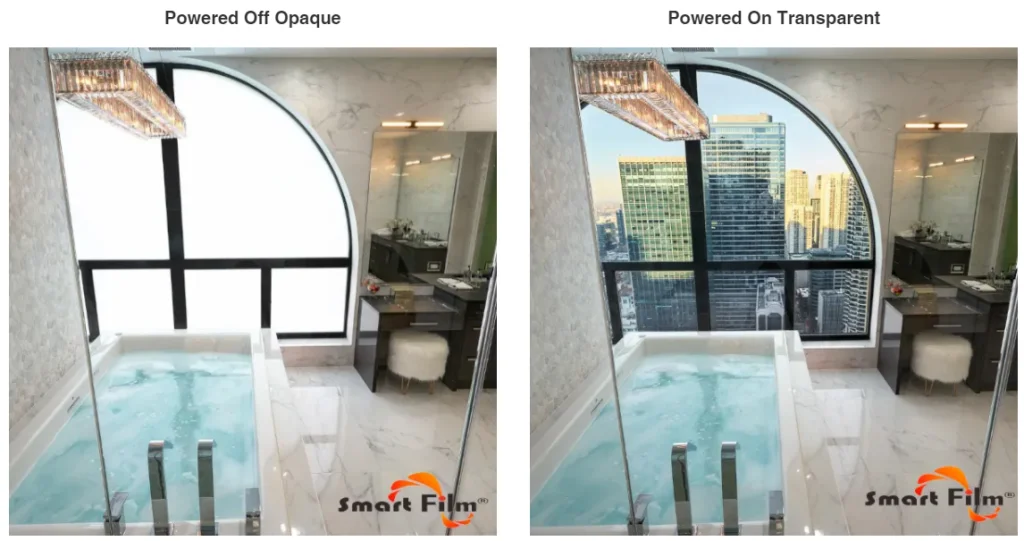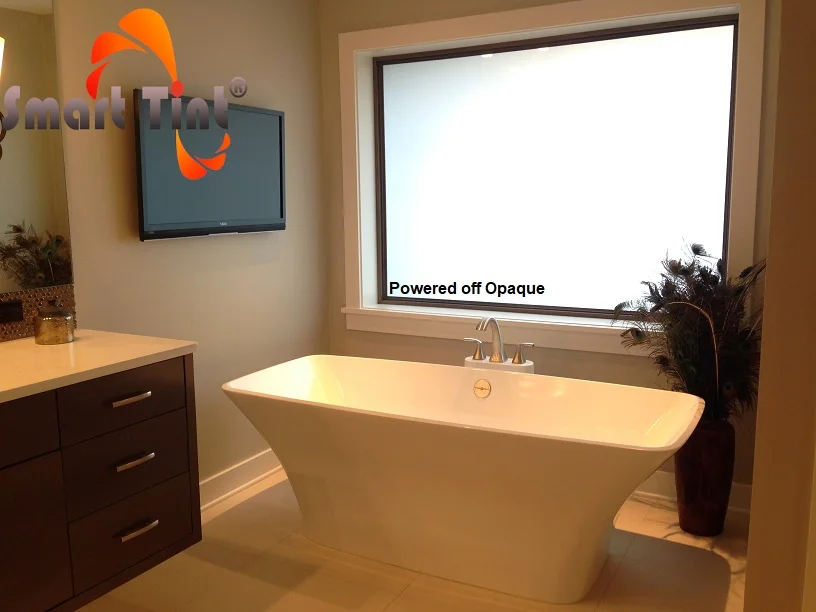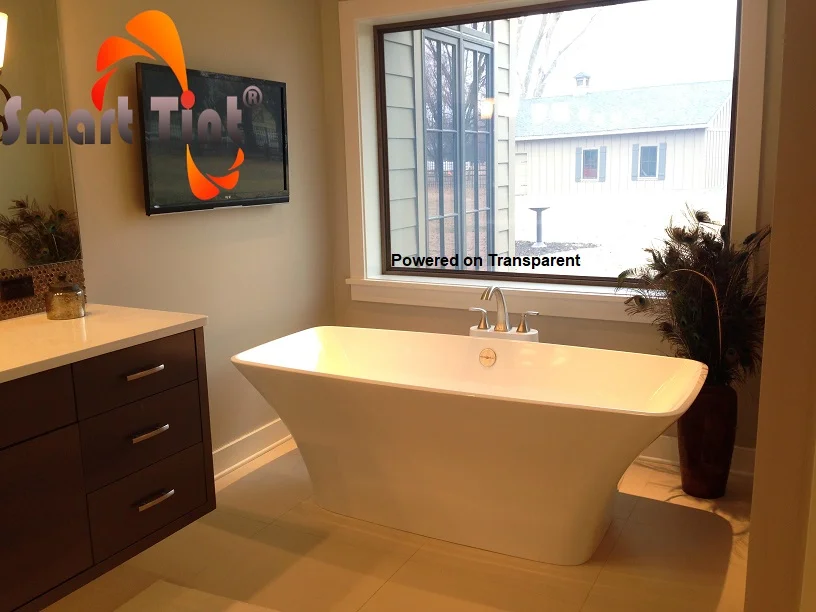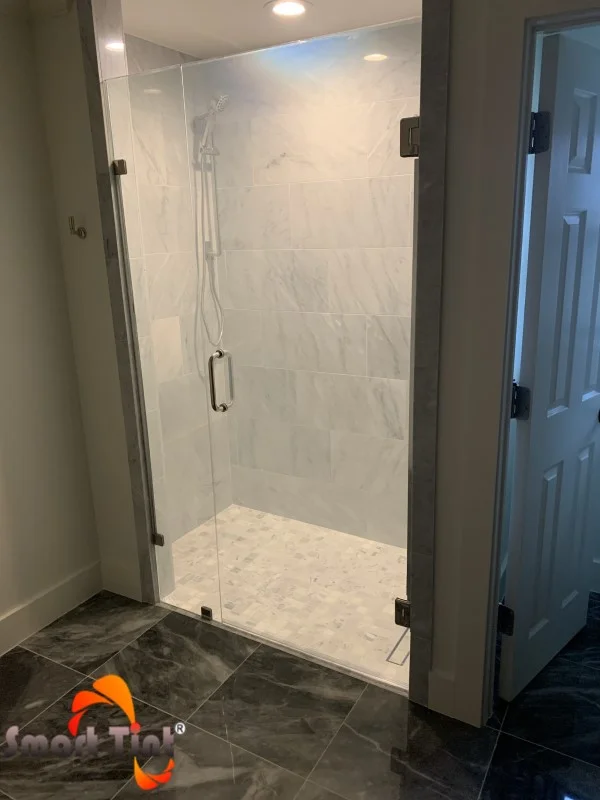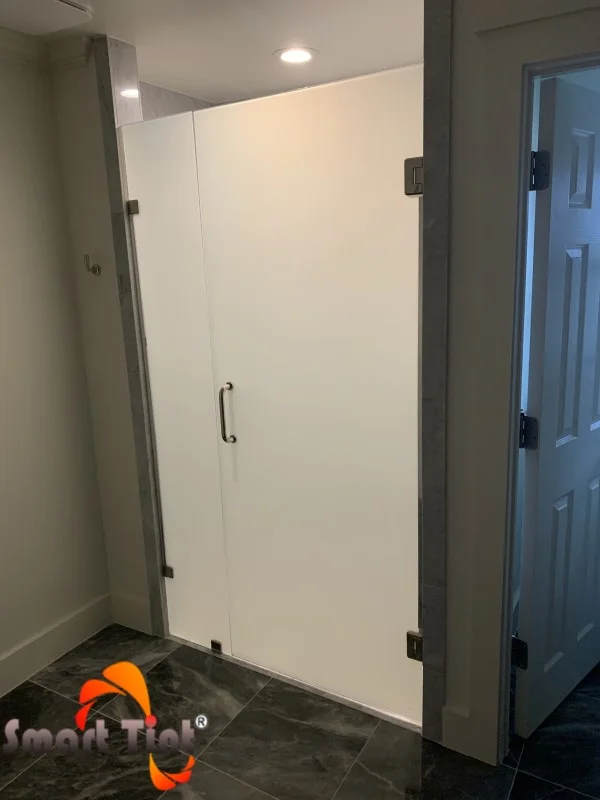 To read more about this project click here!
To read more about other projects click here!