*Professional Installation Recommended*
Find a Smart Tint Certified Installer Here
Step 1: Unroll Smart Tint® Smart Film® from the box and lay the film flat and wipe down both sides of the release liner with isopropyl alcohol to remove any debris, dirt and oil.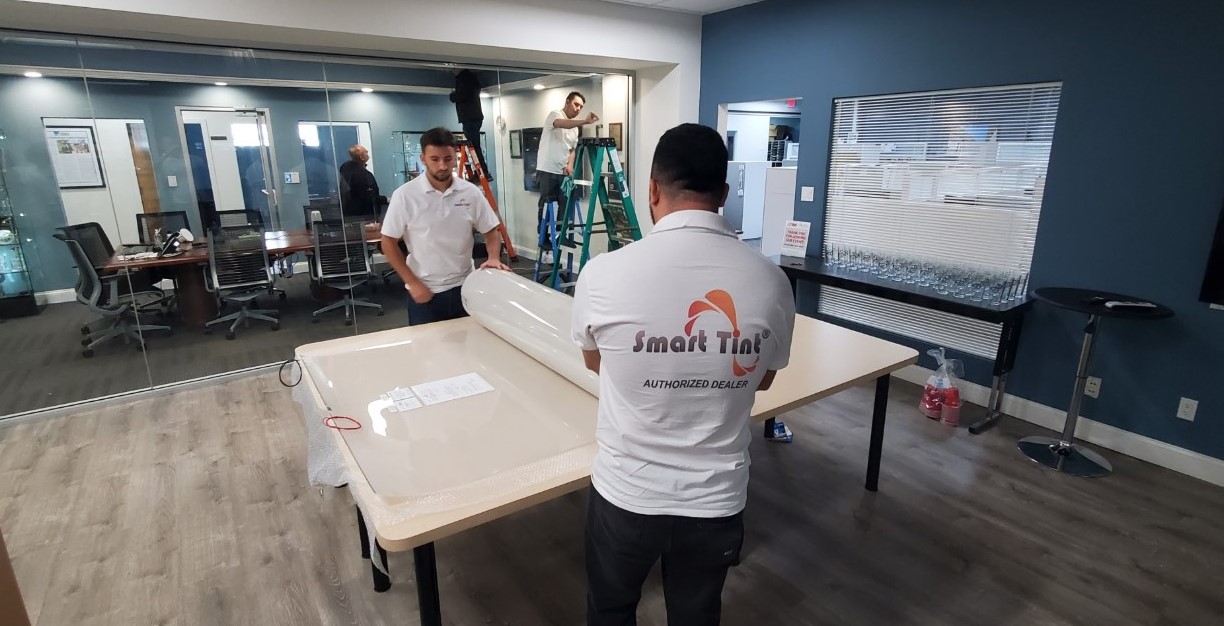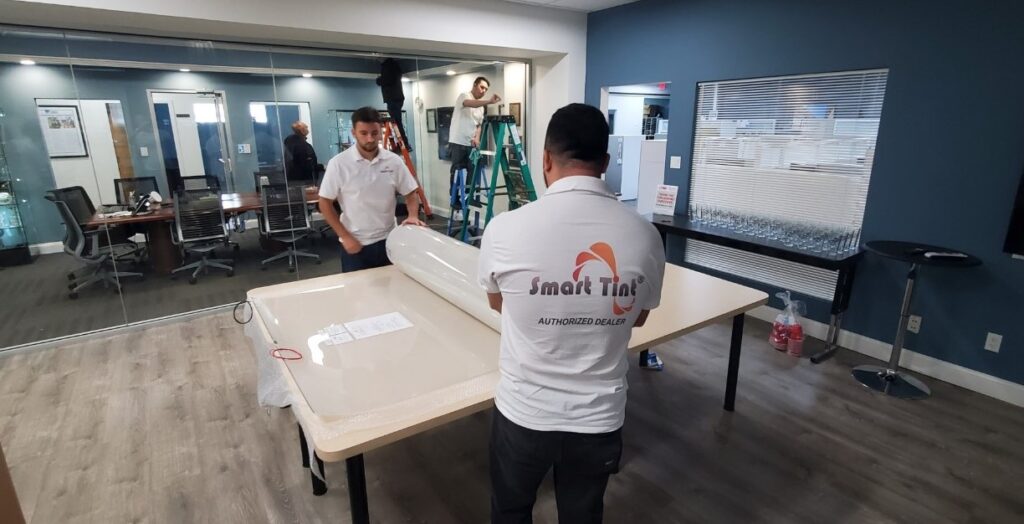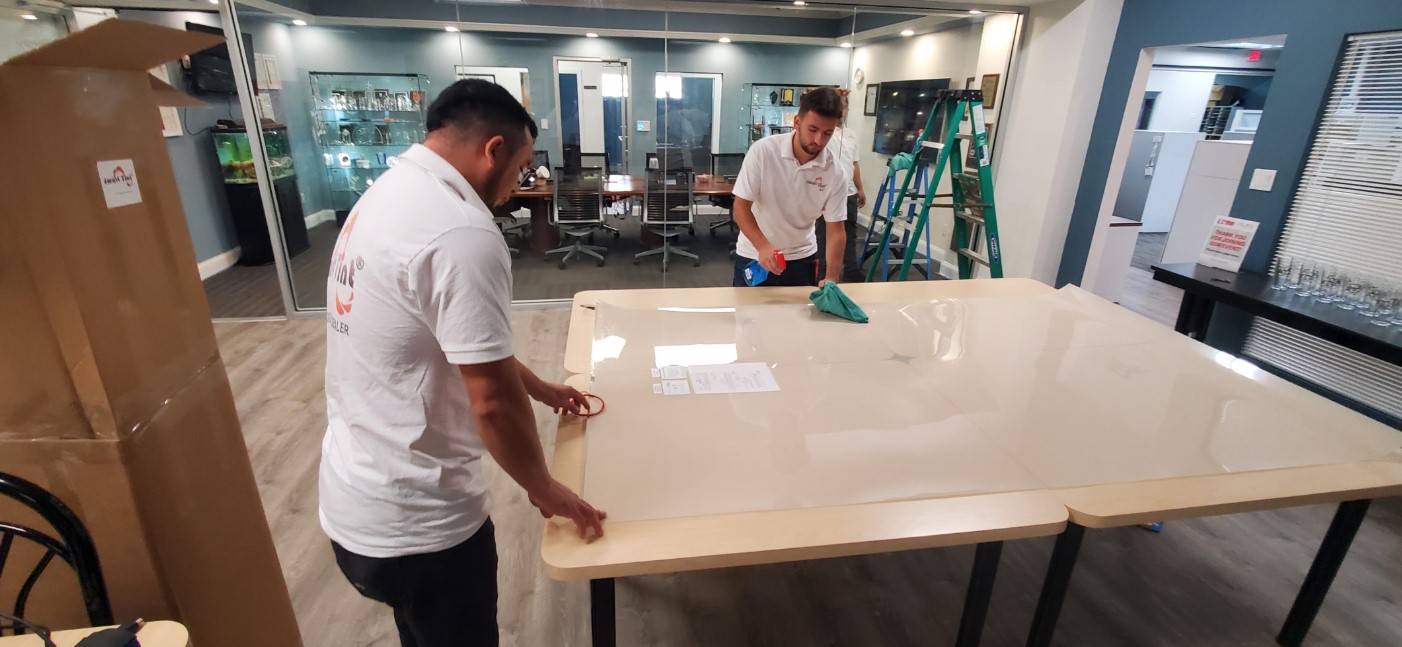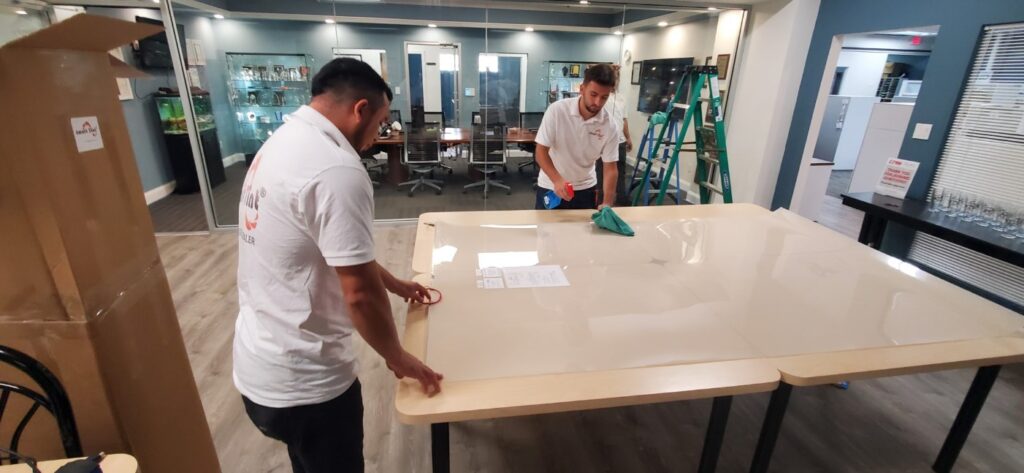 Step 2: Scrape and clean glass. Make sure the glass is 100% free of debris, dirt and oil. Use our polycarbonate razorblades to prevent scratching the glass.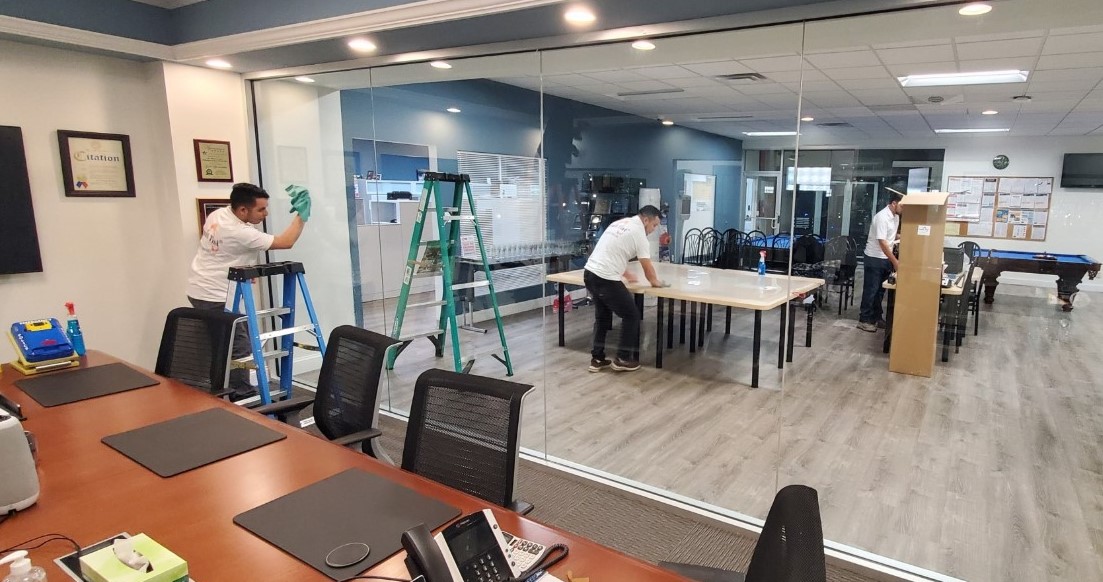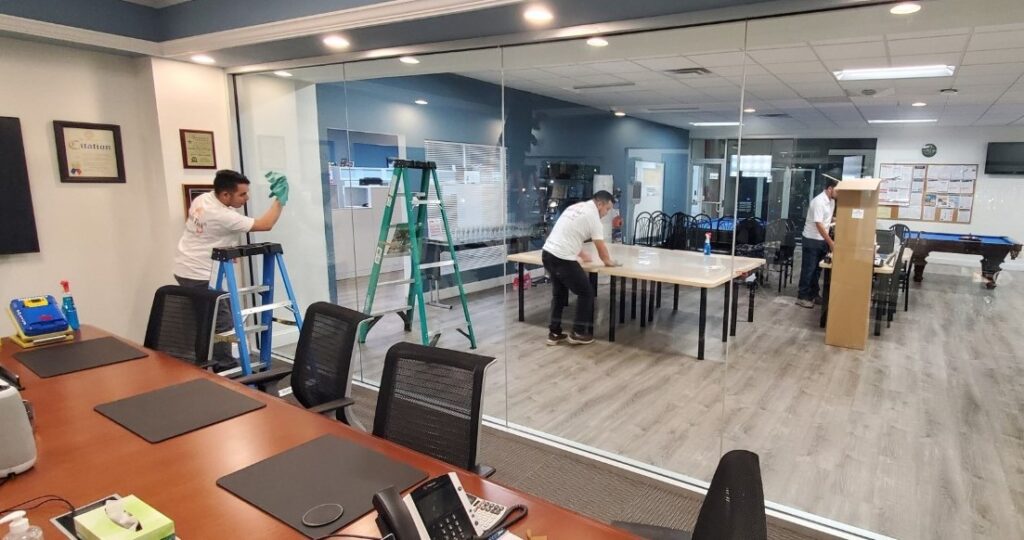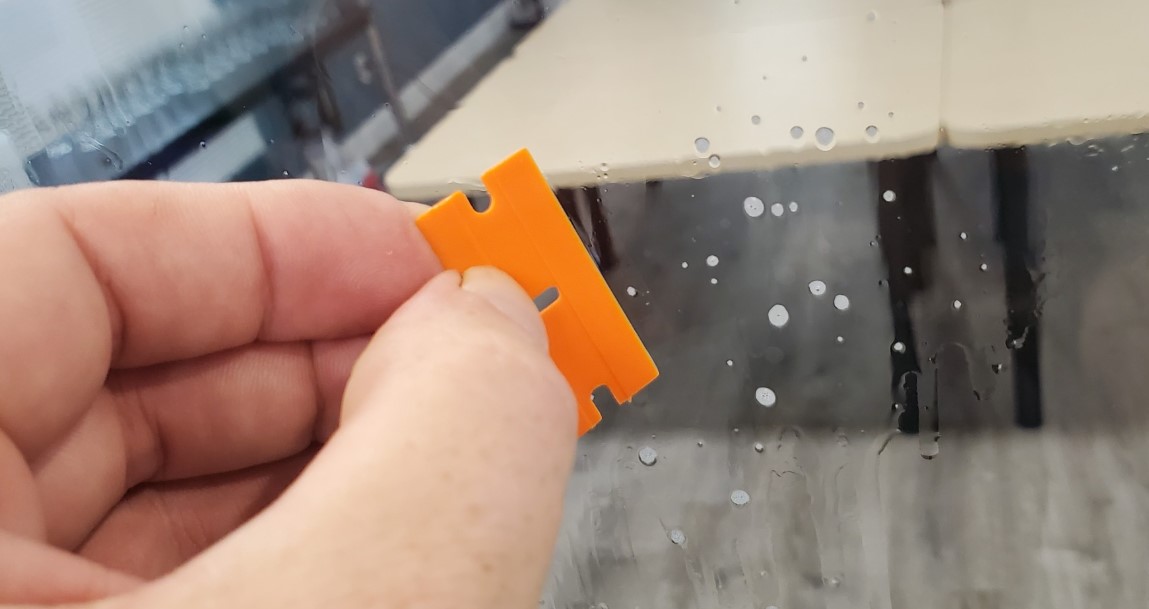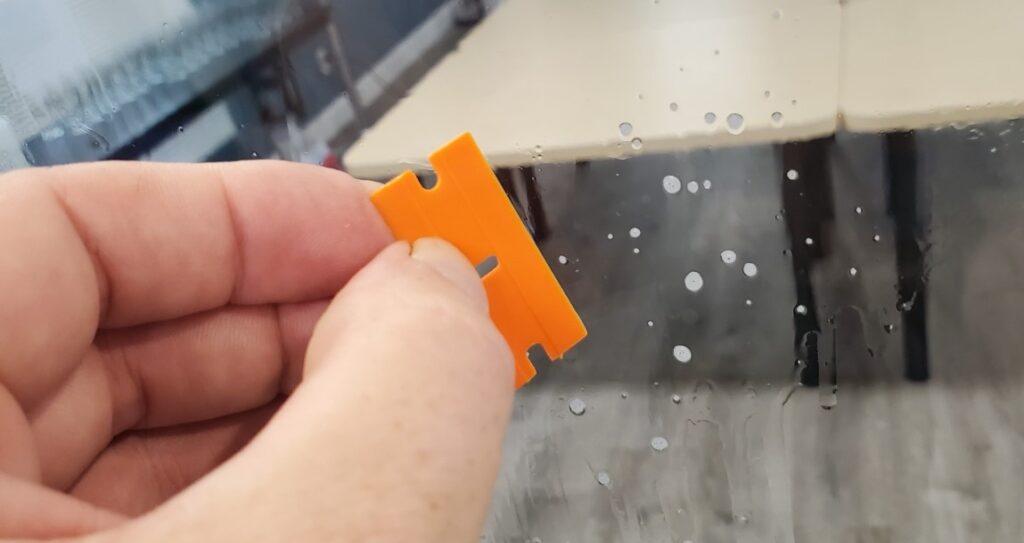 Step 3: Test Film prior to installation using the provided power control unit or test power supply.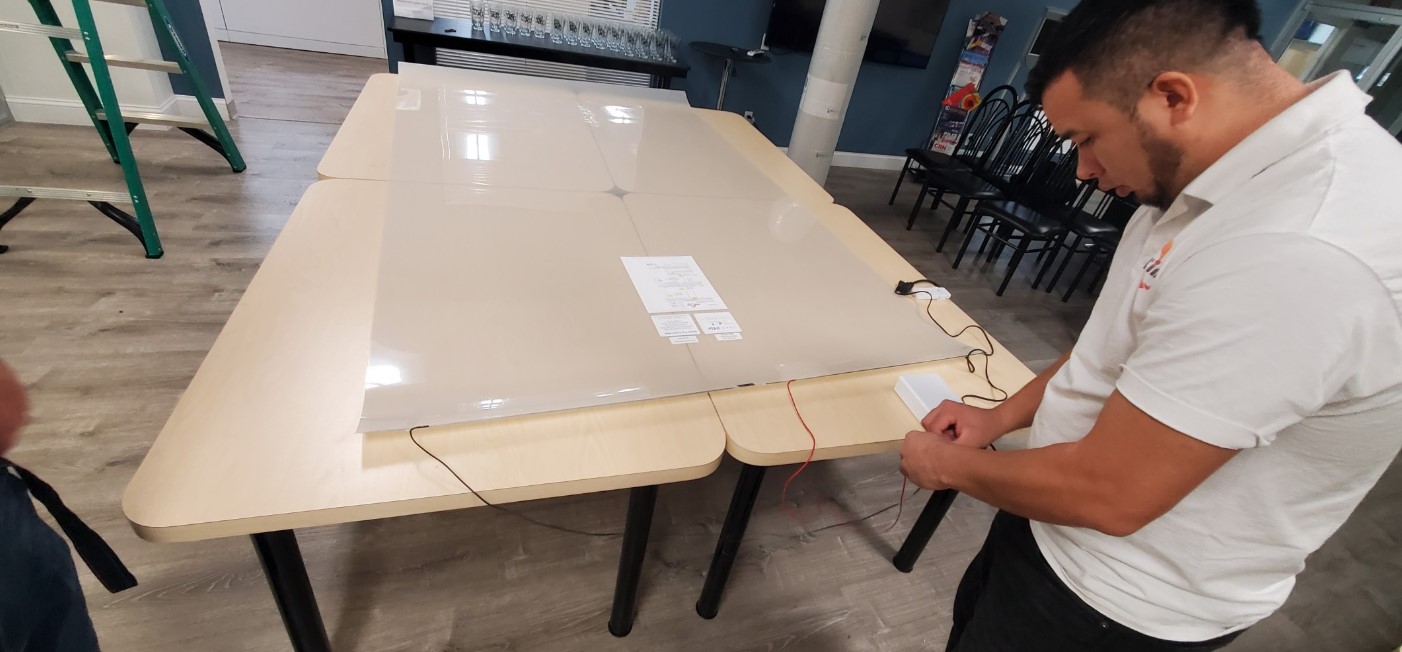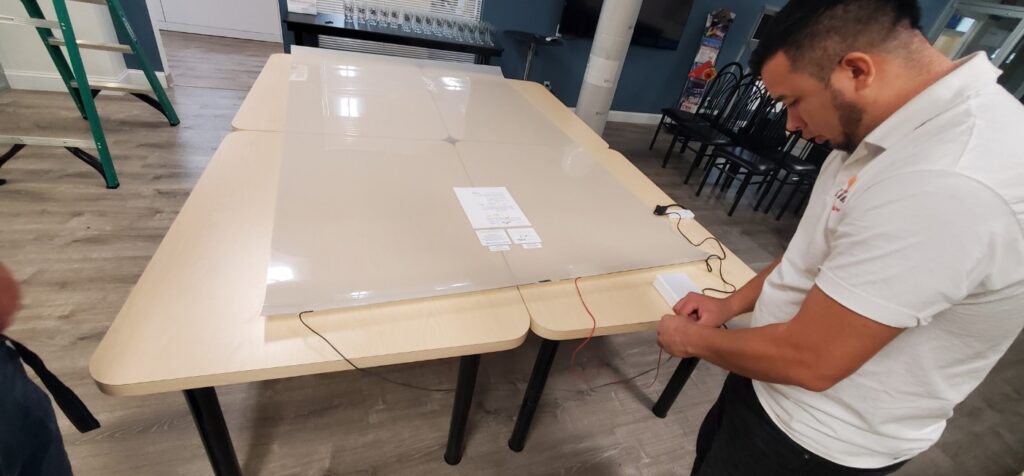 Please note: Check all material prior to installation for any defects. Test each piece of material easily by powering on for clear and powered off for opaque.


Step 4: Your Smart Tint® power supply can be hardwired or plugged into a standard outlet.


Step 5: Before installation it's recommended to measure the air particulates in the room so the area is clean and free of dust. You can use an air particulate meter to make sure the dust levels are low during installation. Should not be higher than PM2.5. Ensure a dust free environment.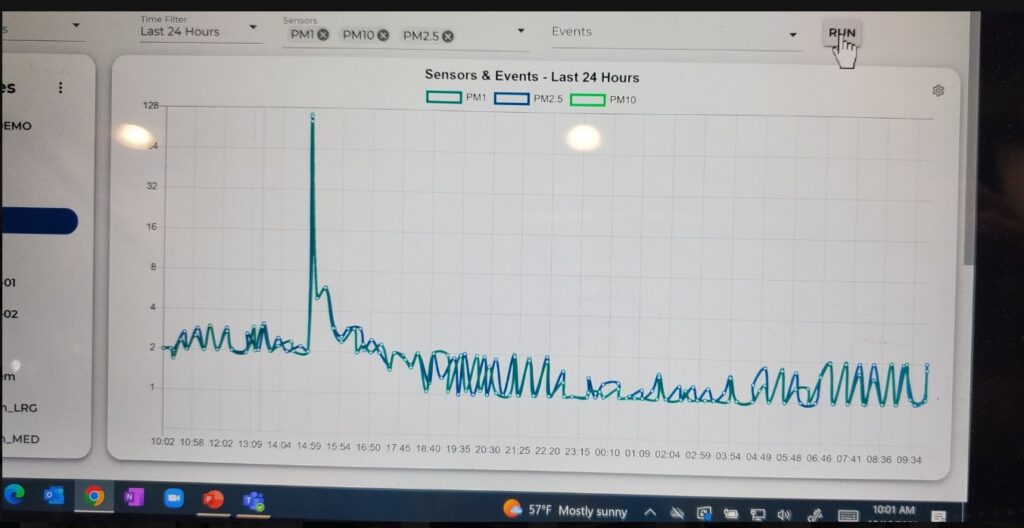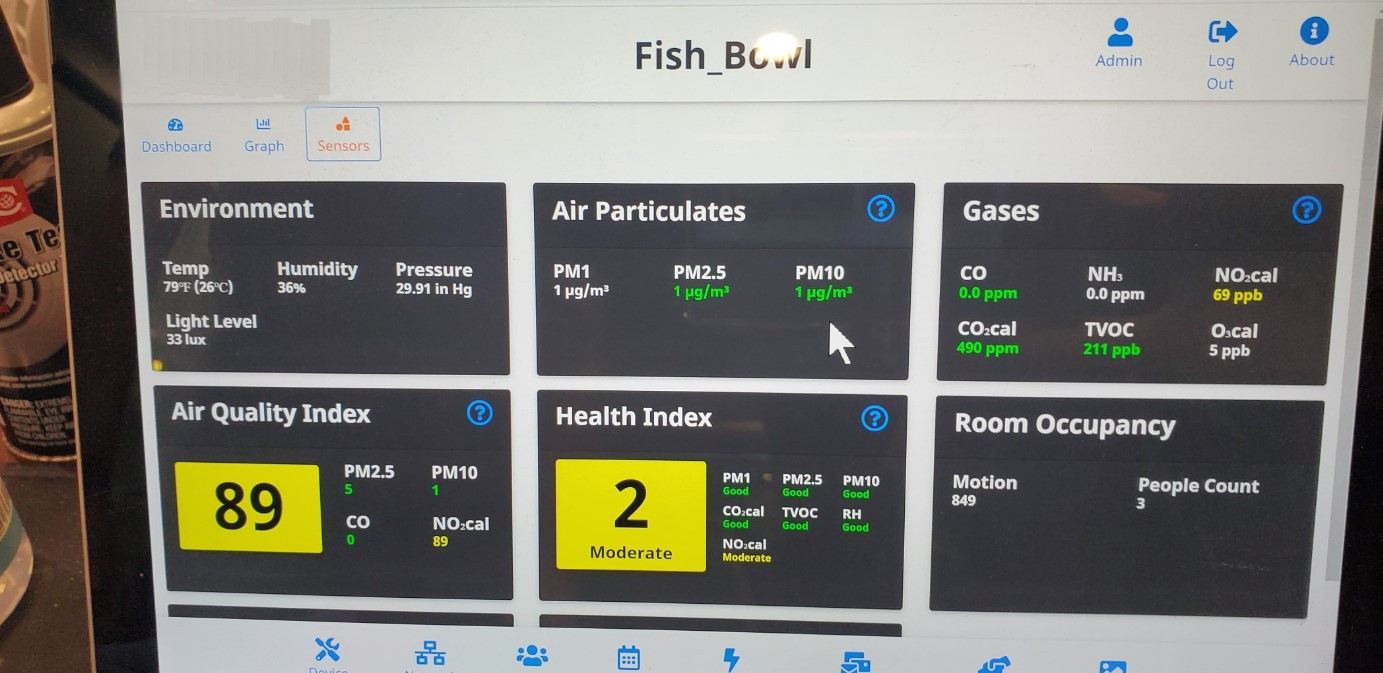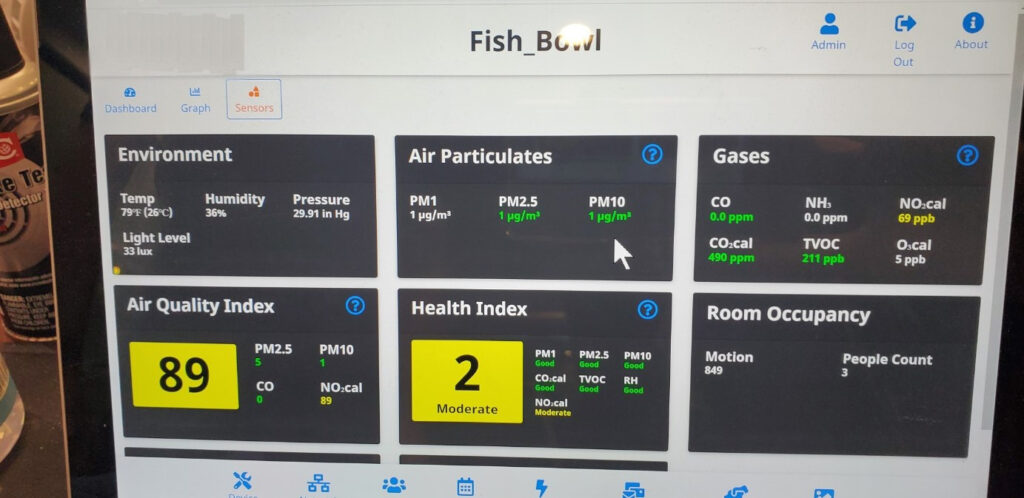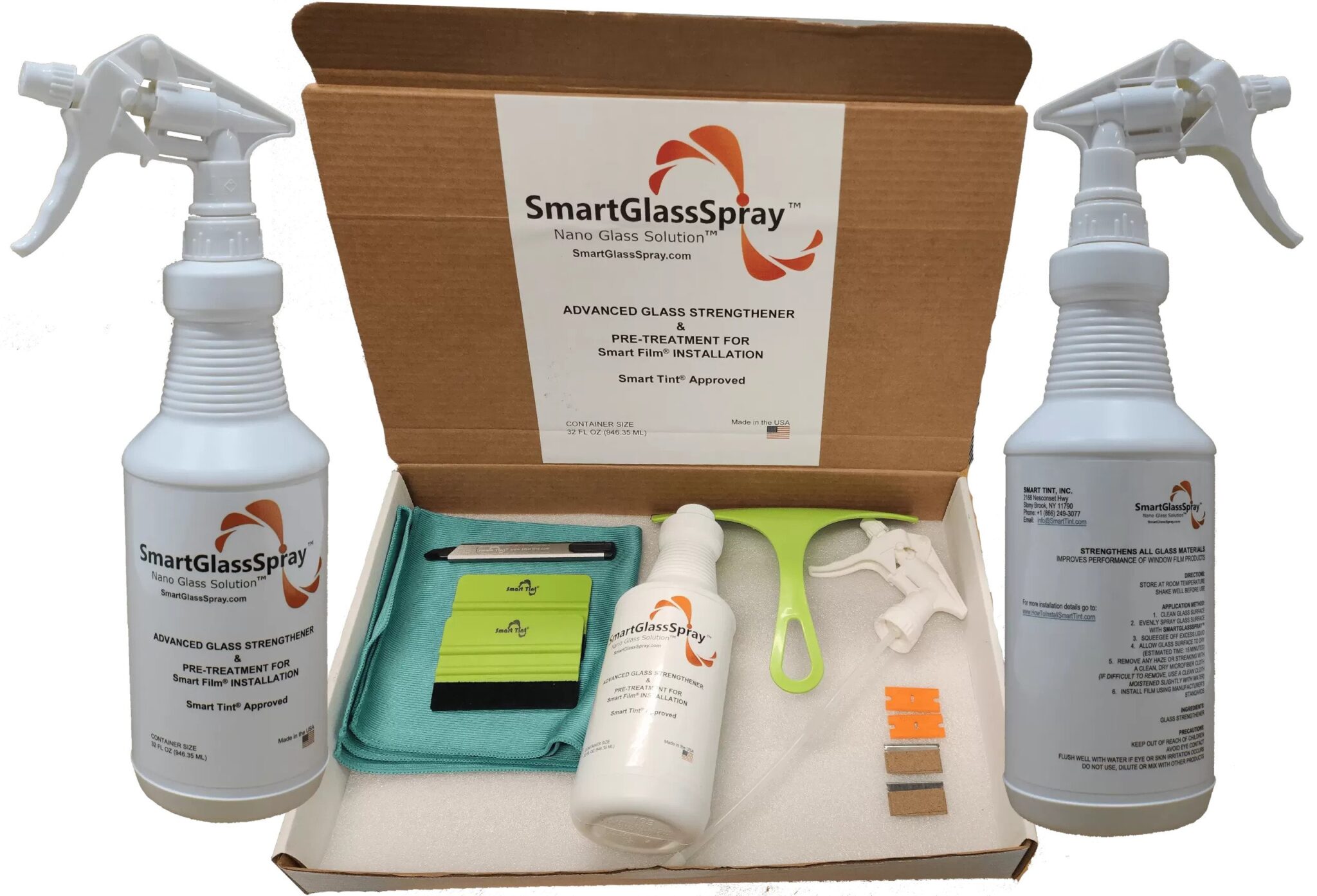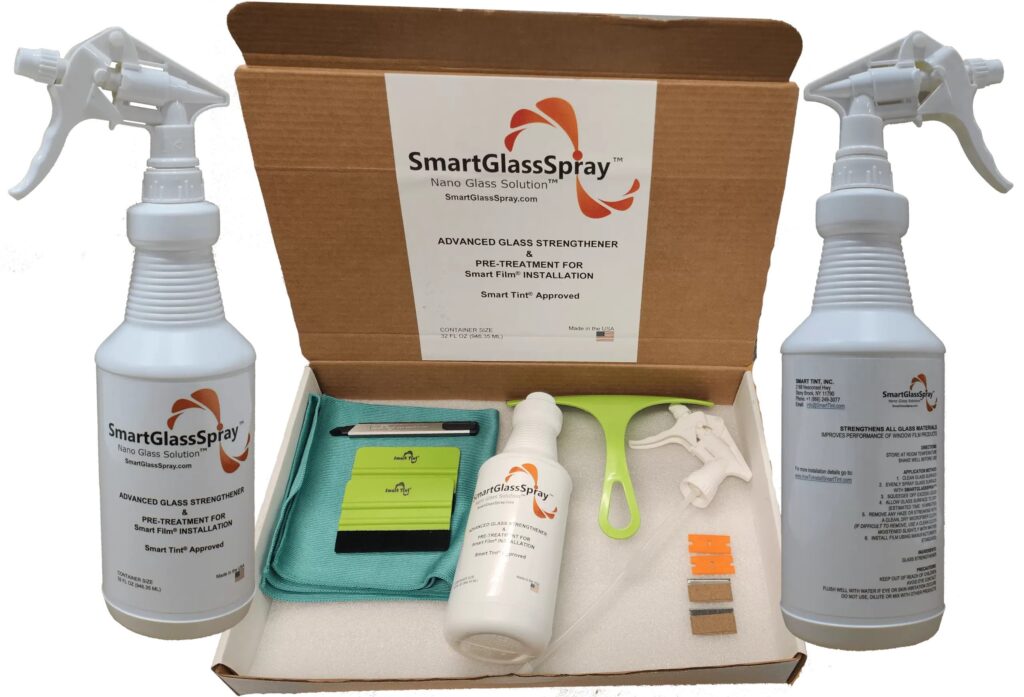 Step 7: Handling and installing Smart Tint® Smart Film® is recommended to have 3 technicians.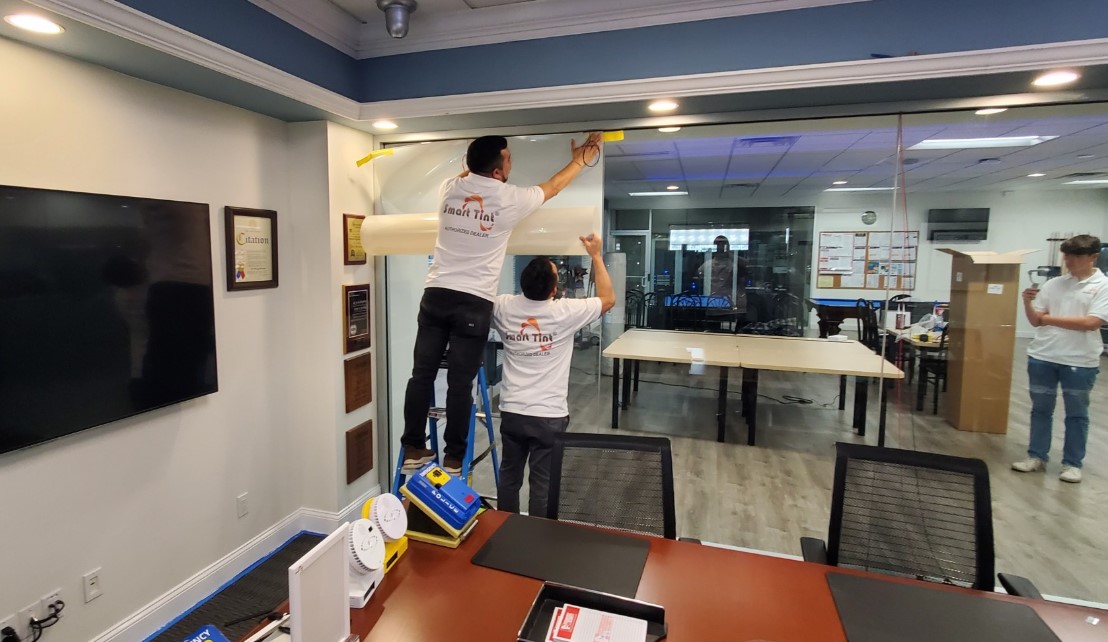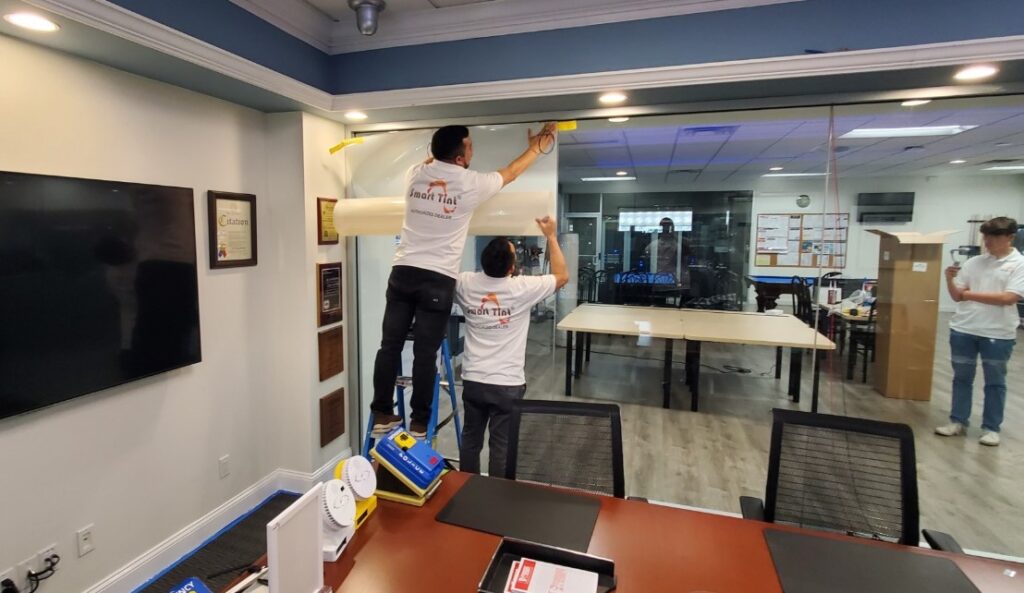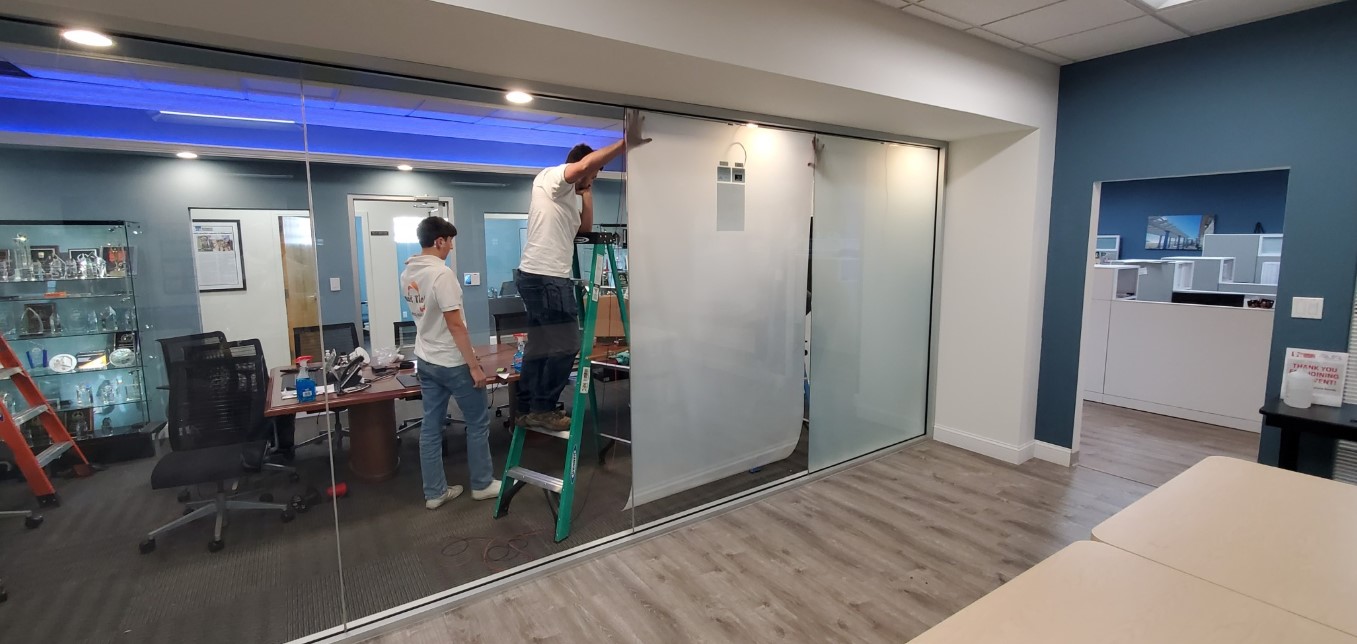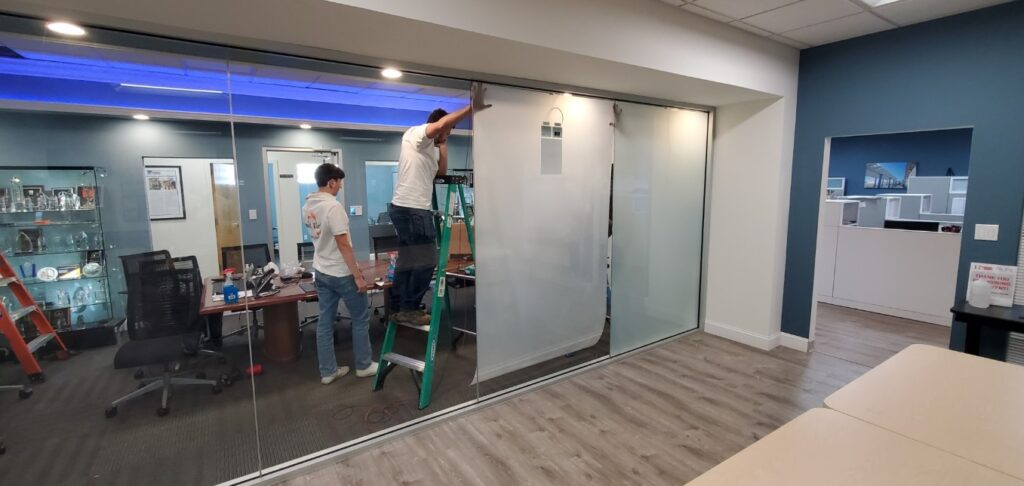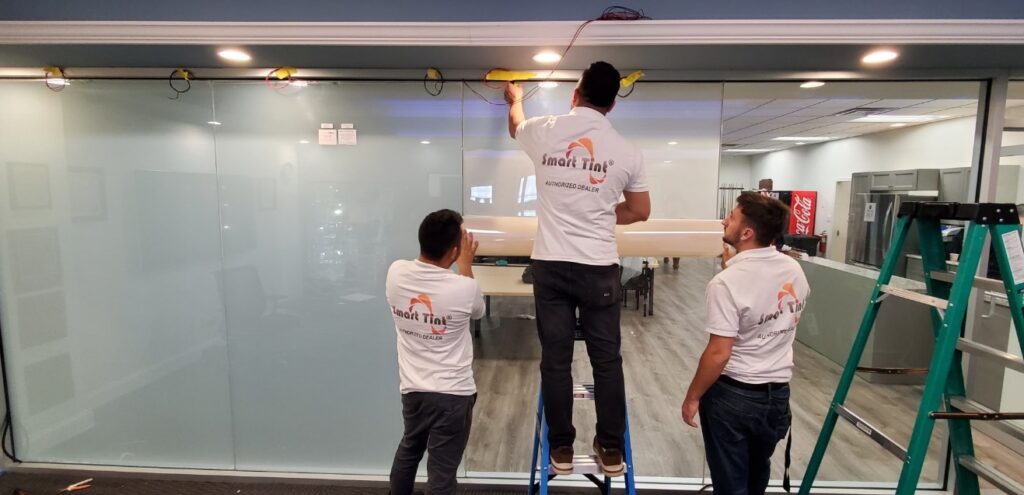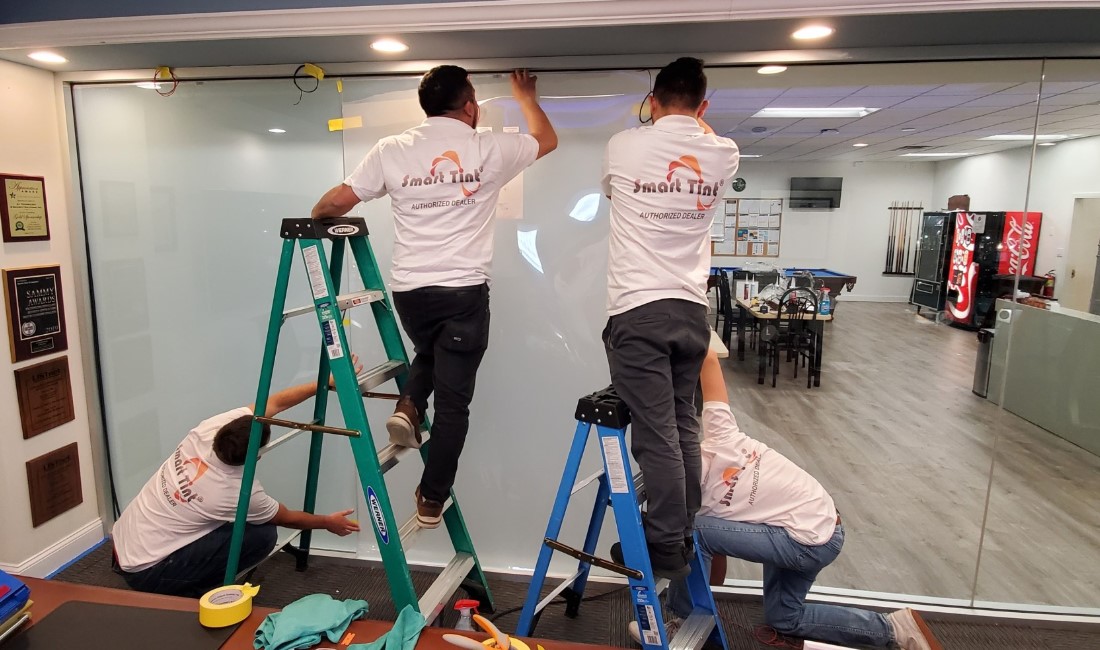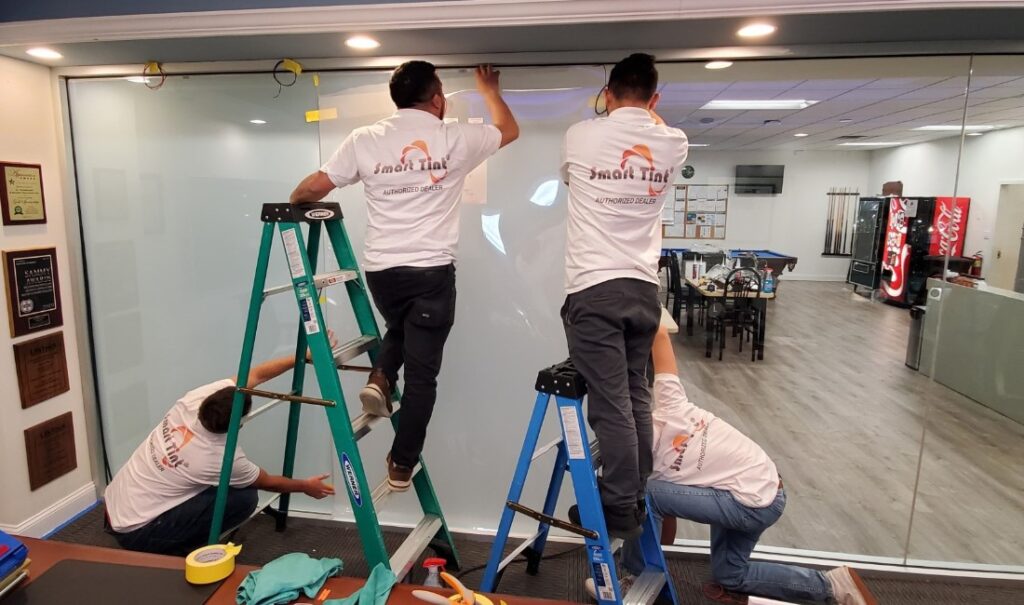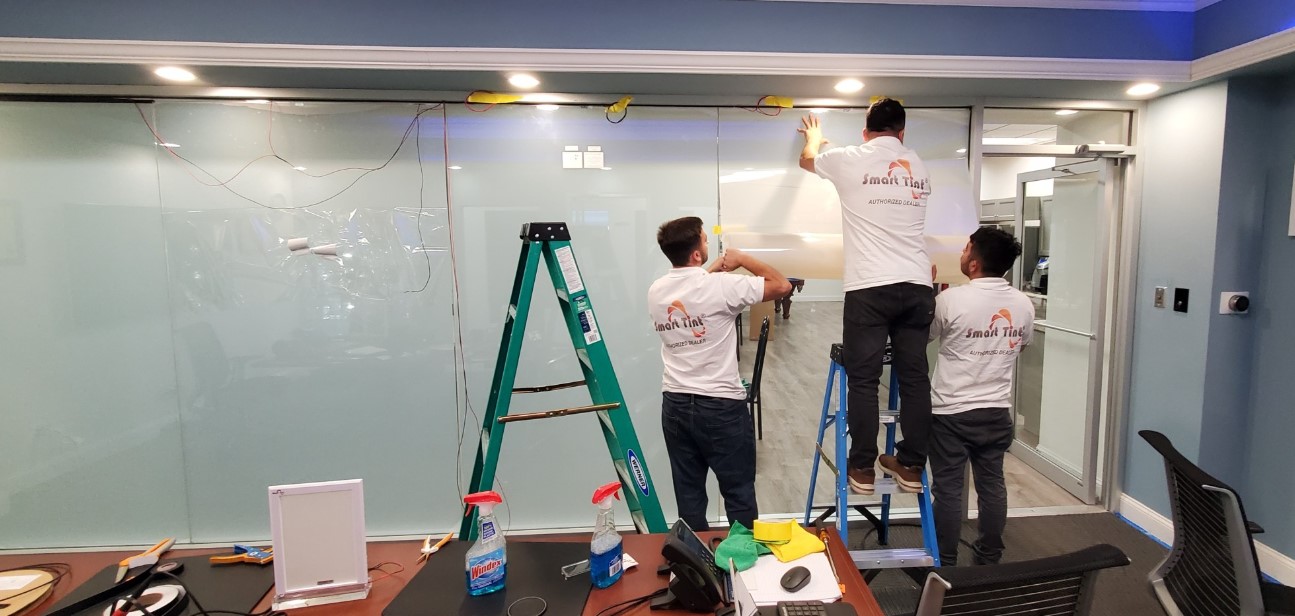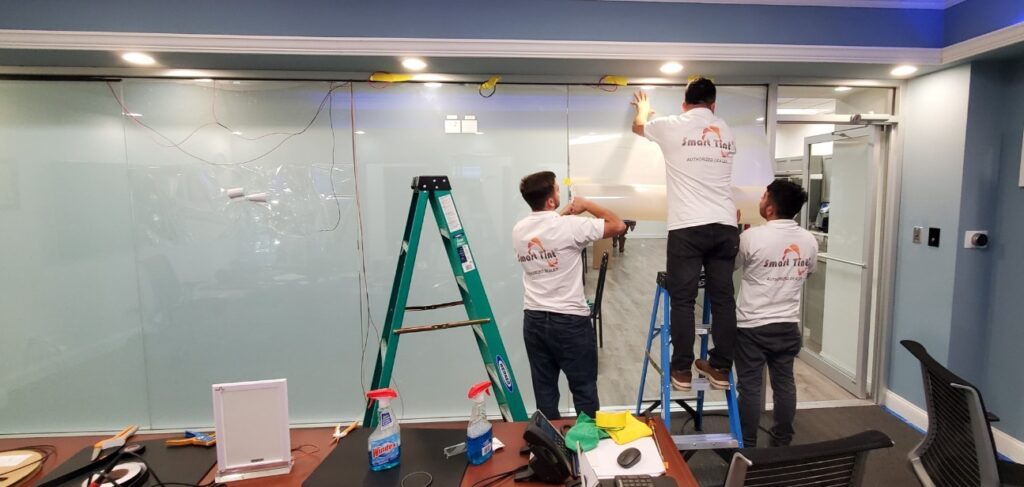 Step 8: Install Smart Tint® Smart Film® with provided Hard Card.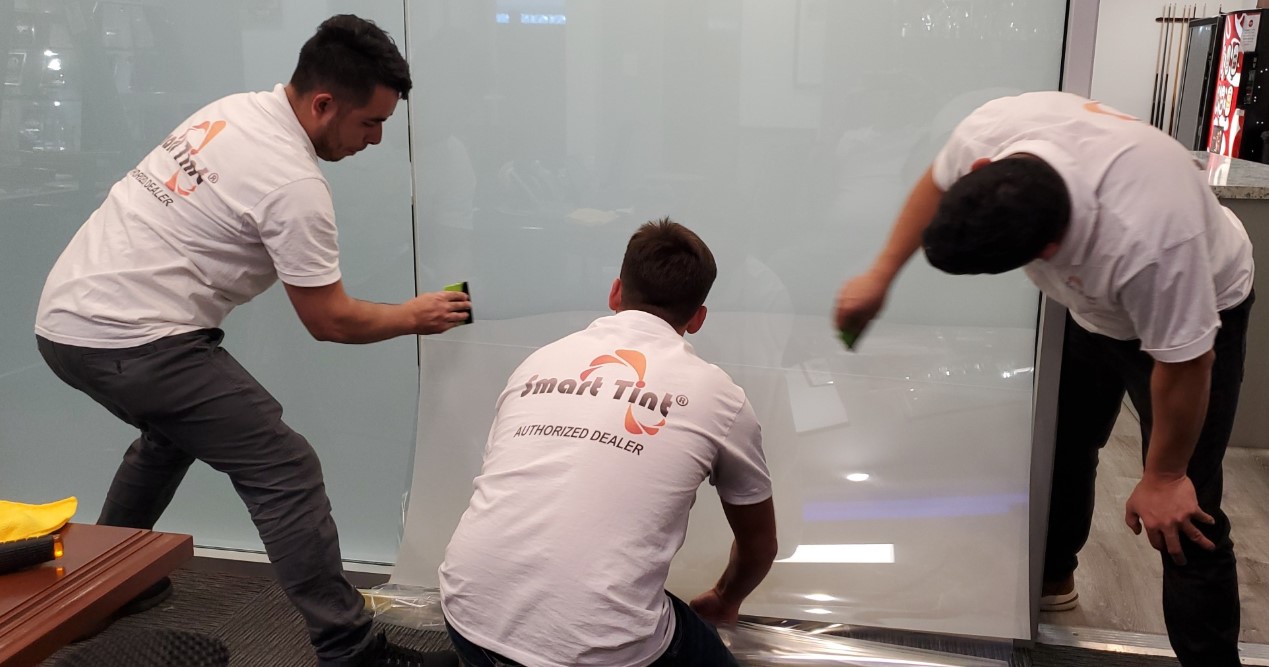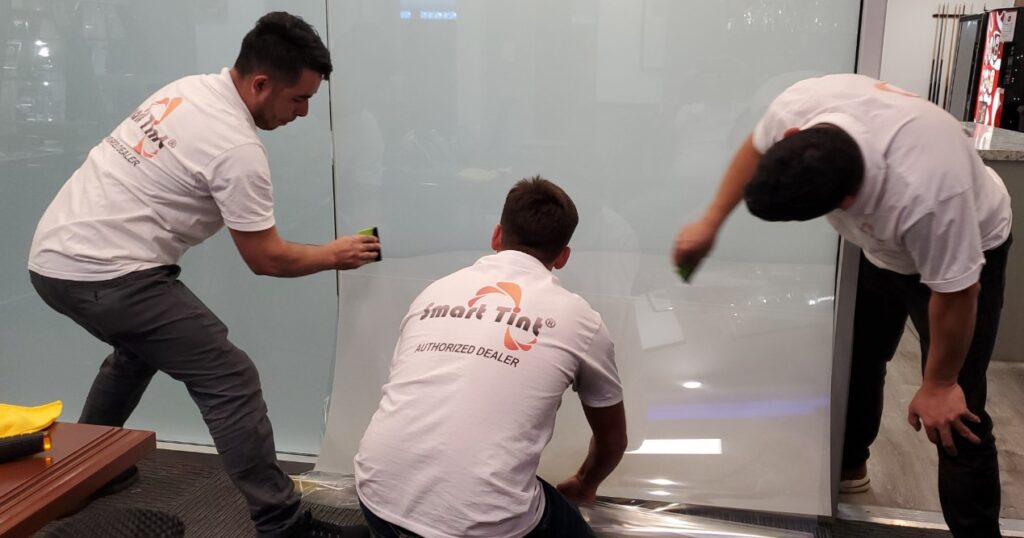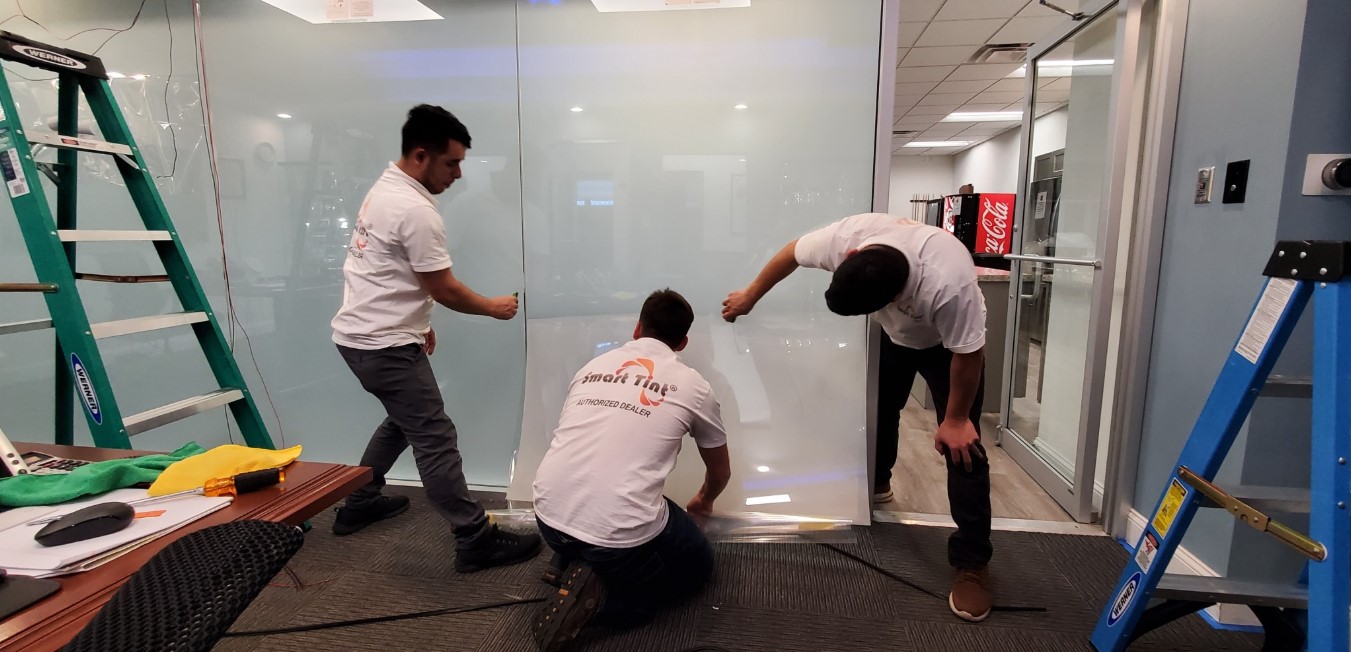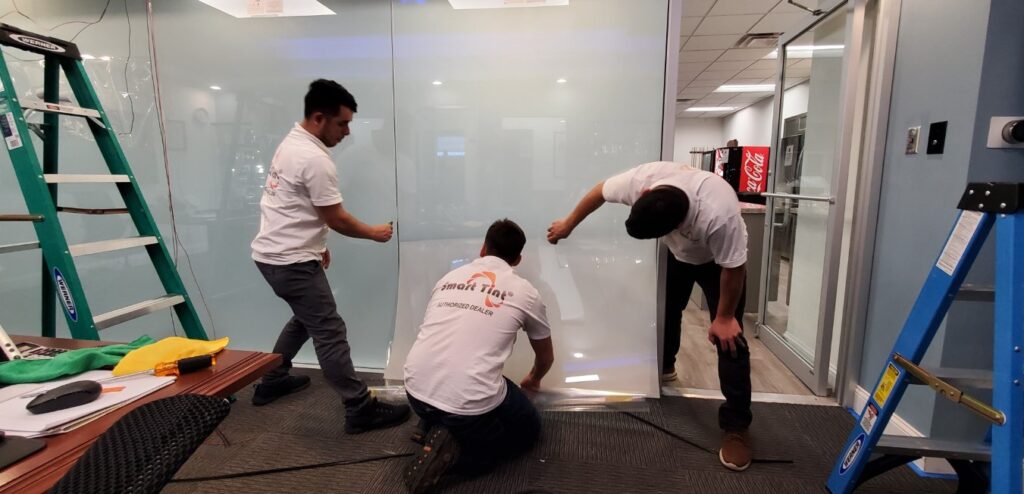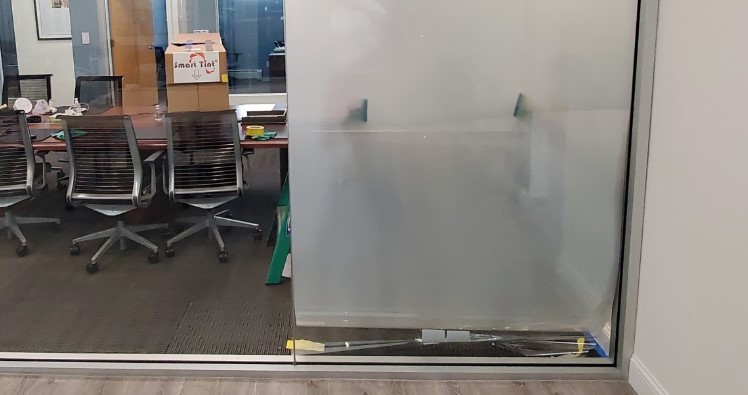 Step 9: Connect electrical connections.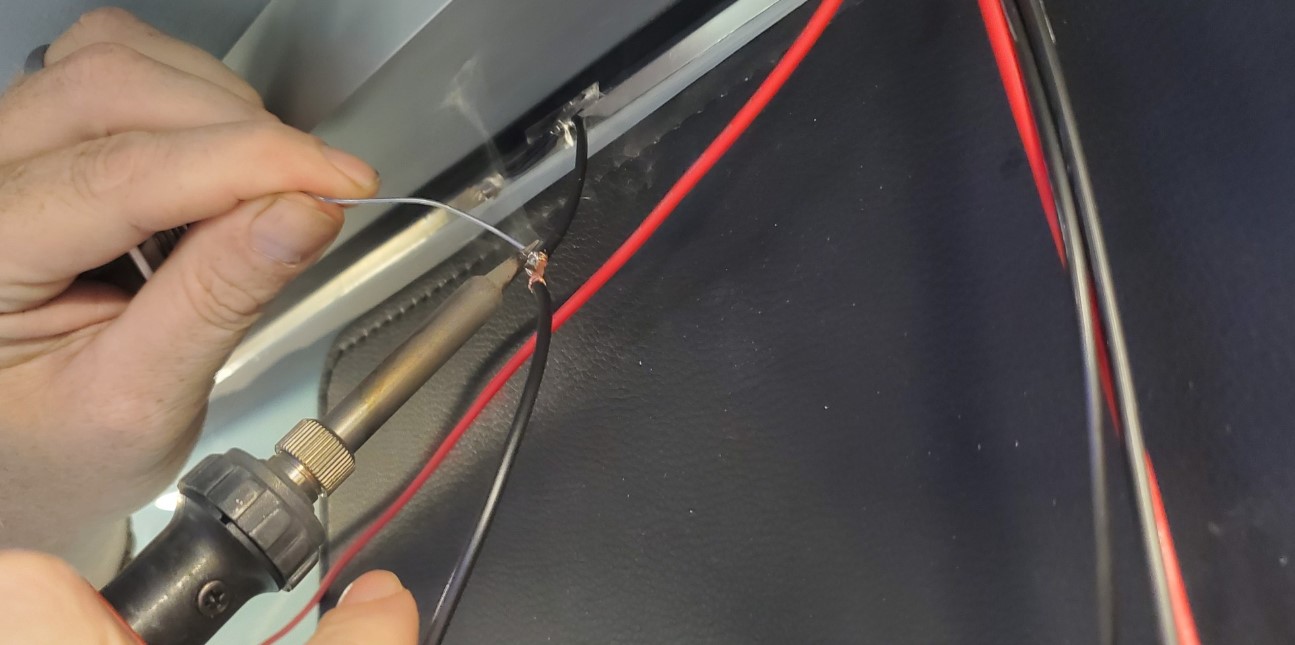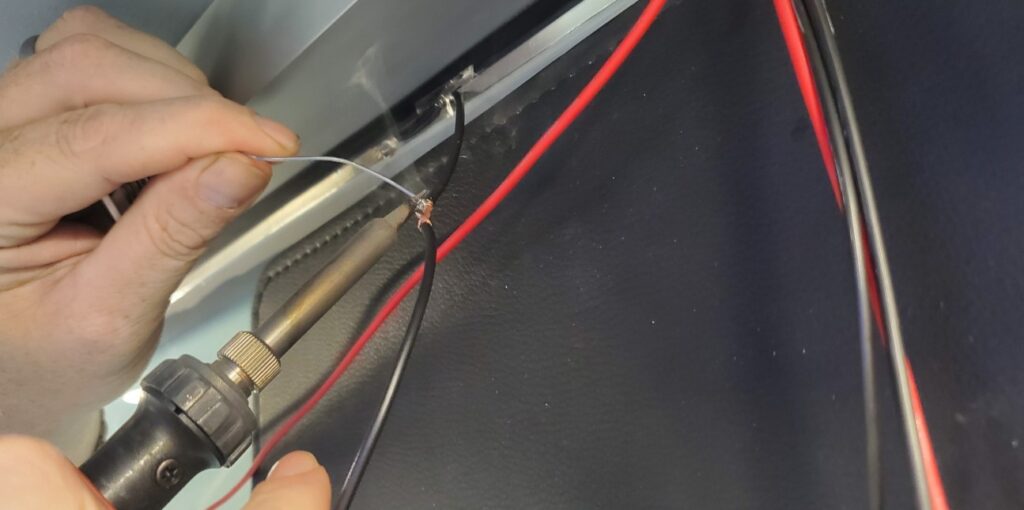 Step 10: Use our Smart Film Edge Sealant® to seal in edges of material to prevent damage of the material caused from moisture, dirt, debris, etc and install our Trim Kit to conceal and cover up bus-bar wires/wiring from damage, dirt or debris..
PLEASE NOTE: Install our proprietary Smart Film®Sealant when the film is powered OFF. You must wait 12 hours before turning film on allowing the Smart Film®Edge Sealant to dry 100%. Not waiting will damage the film and busbars. If you cant wait the 12 hours you must apply our Trim Kit Tape to the trim kit instead of using Smart Film®Edge Sealant. If electrical connection busbars are NOT sealed properly with a non conductive trim kit, all warranties will be null and void. For frameless glass systems use our Smart Film® Edge Sealant to seal up the edges.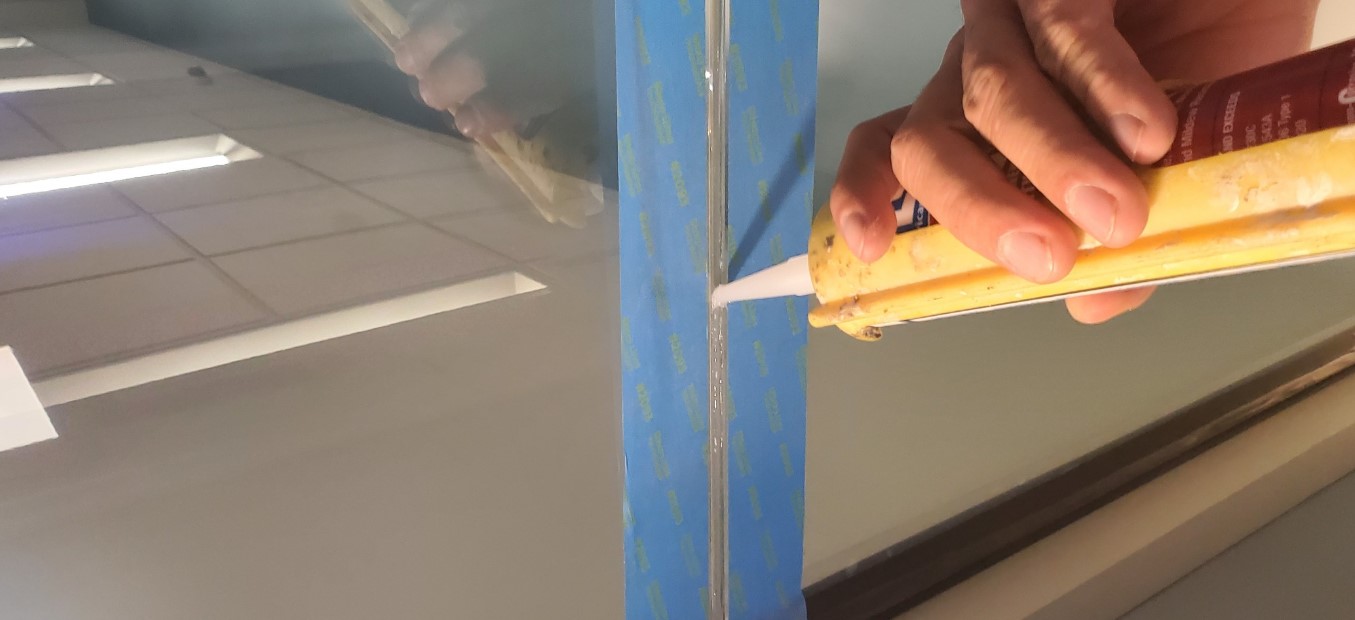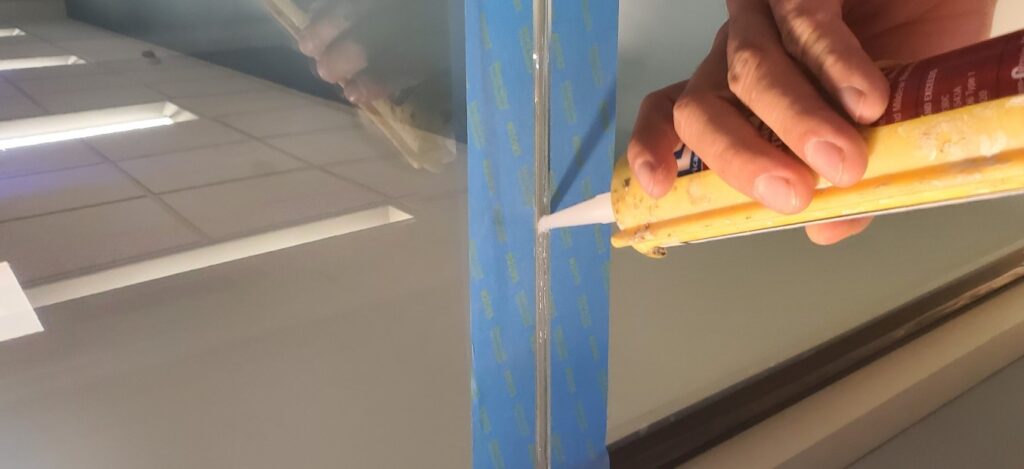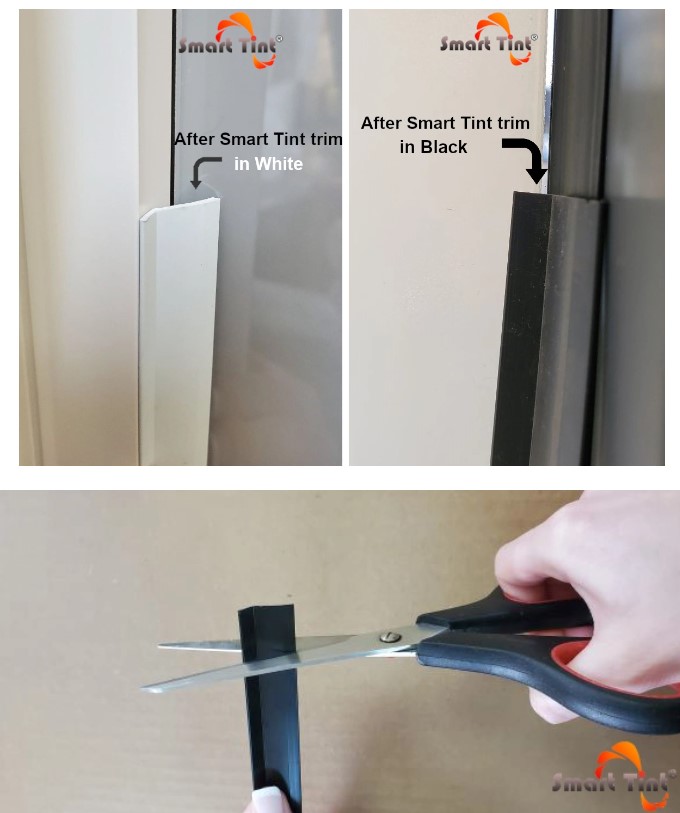 Step 11: Completed Installation Smart Tint® Smart Film® powered off.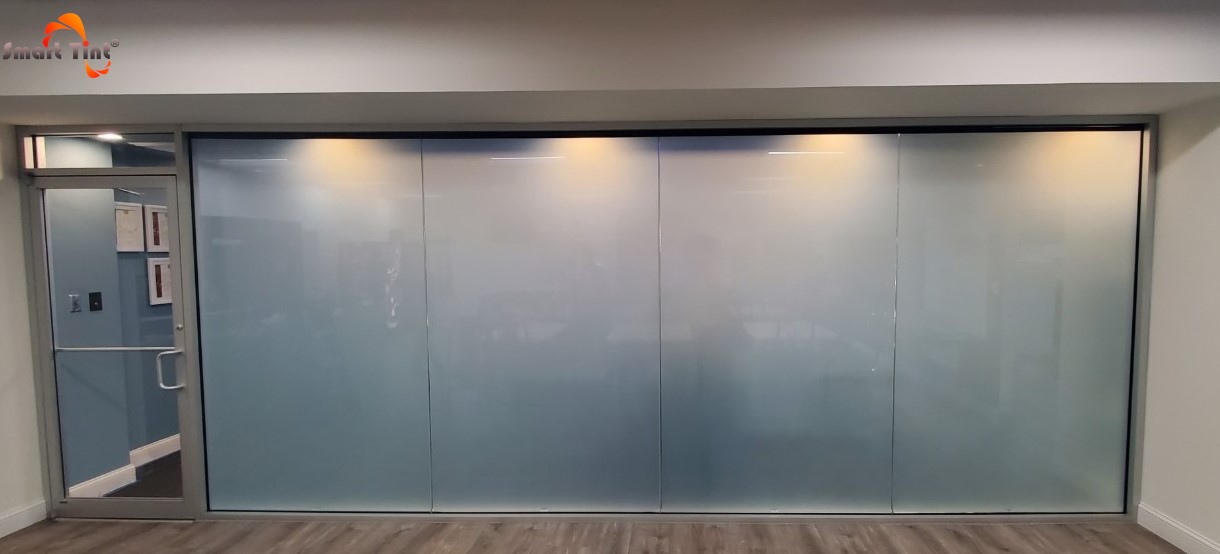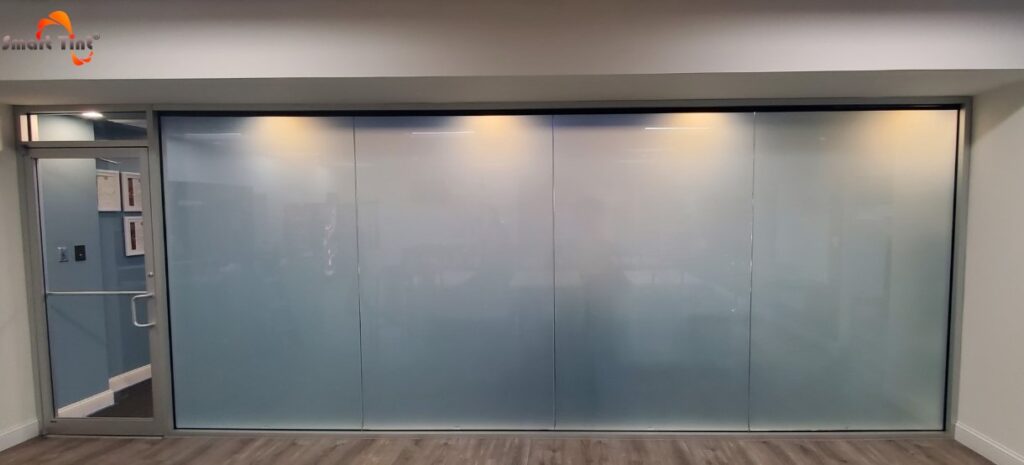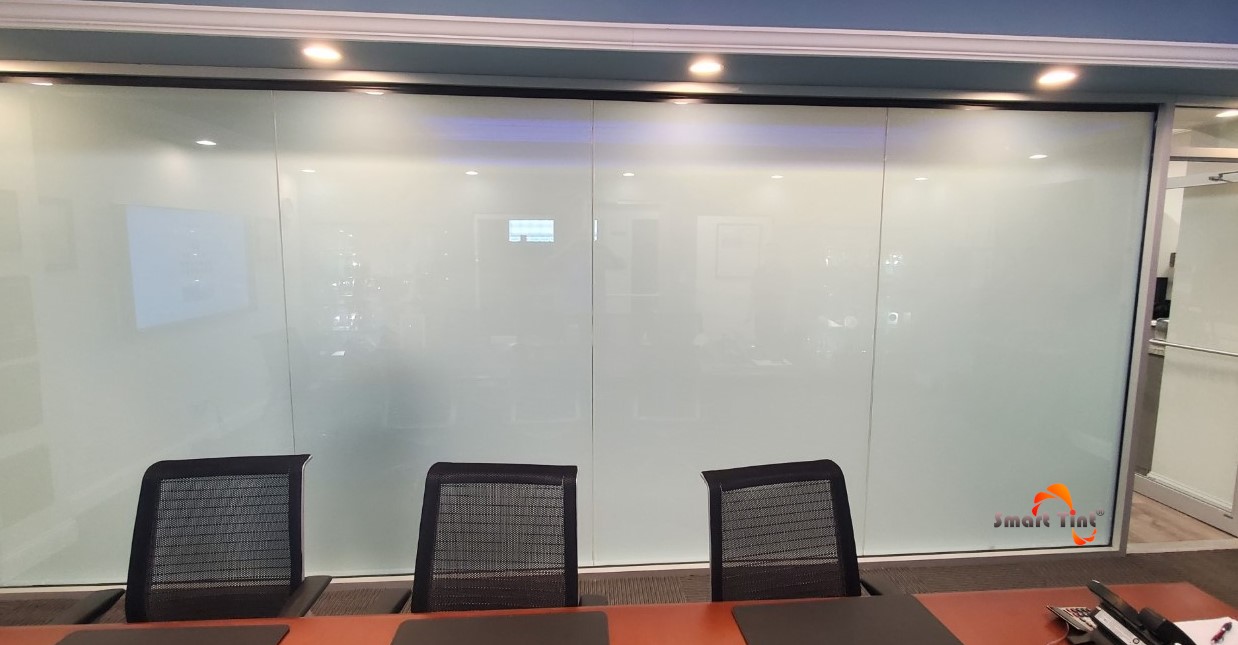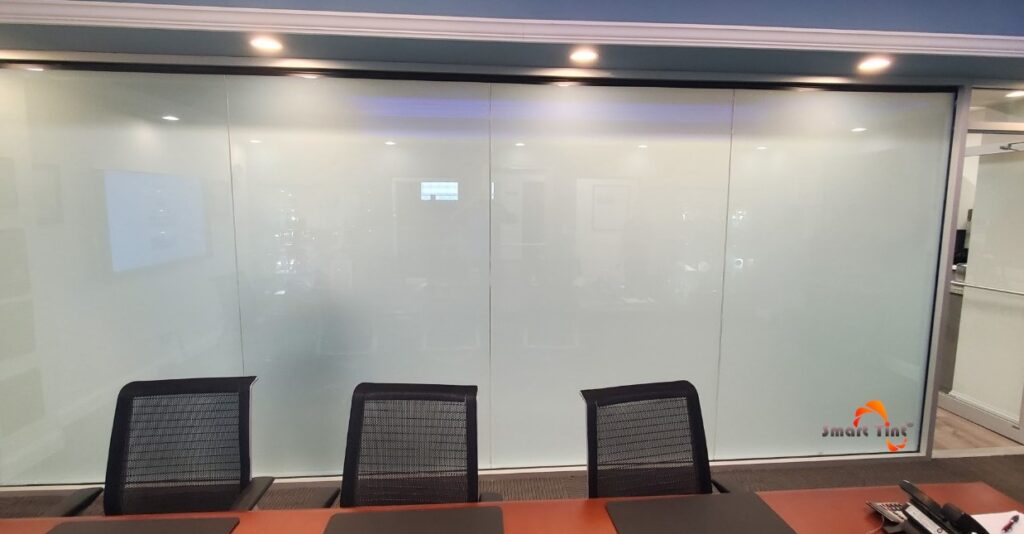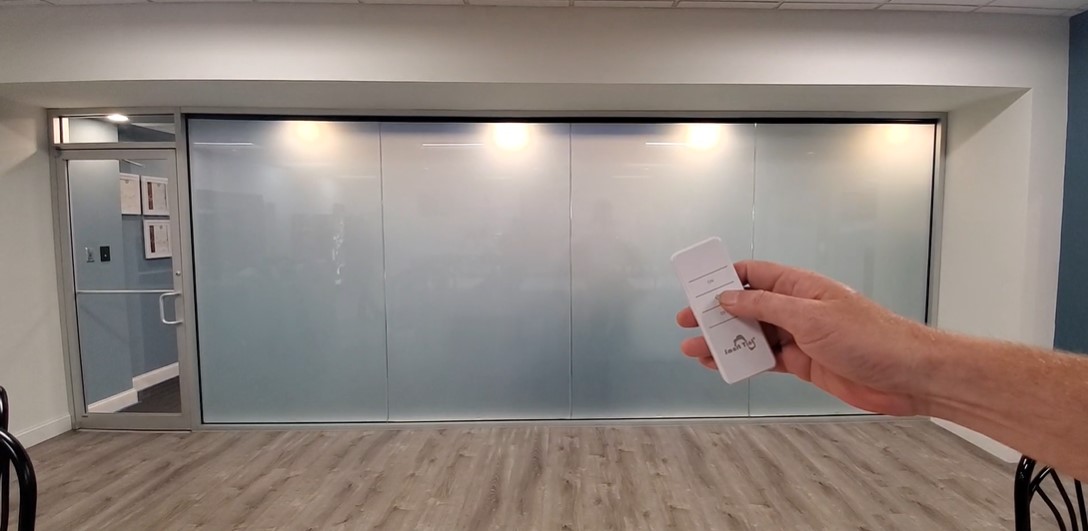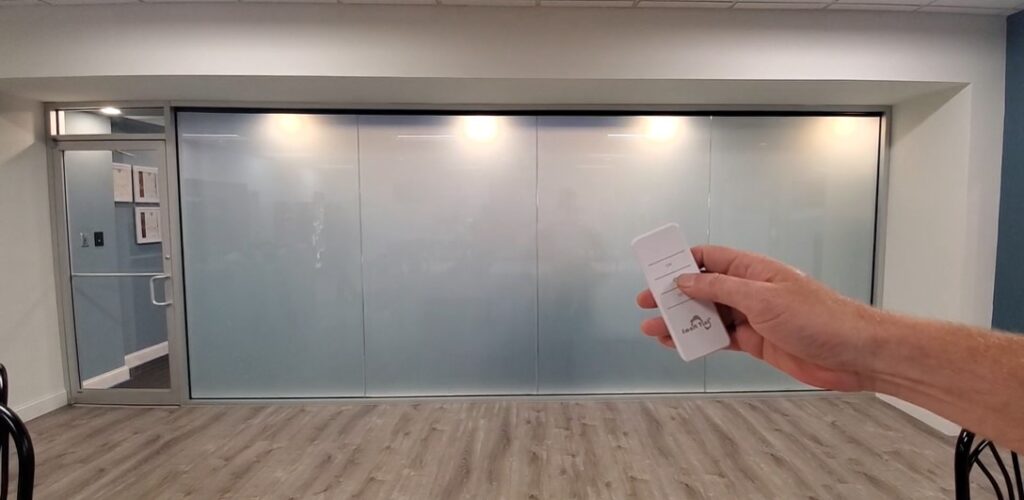 Smart Tint® Smart Film® powered on.