NOTE: Encompass our Smart Film® Edge Sealant on the entire busbars leaving no expose edges on the film.
STEP 1: Use Sharp Lines Multi-Surface tape to cover a minimum of 1/8″ above any cut edge on of the film and to cover up the serial sticker. In this case shown below, above the busbars.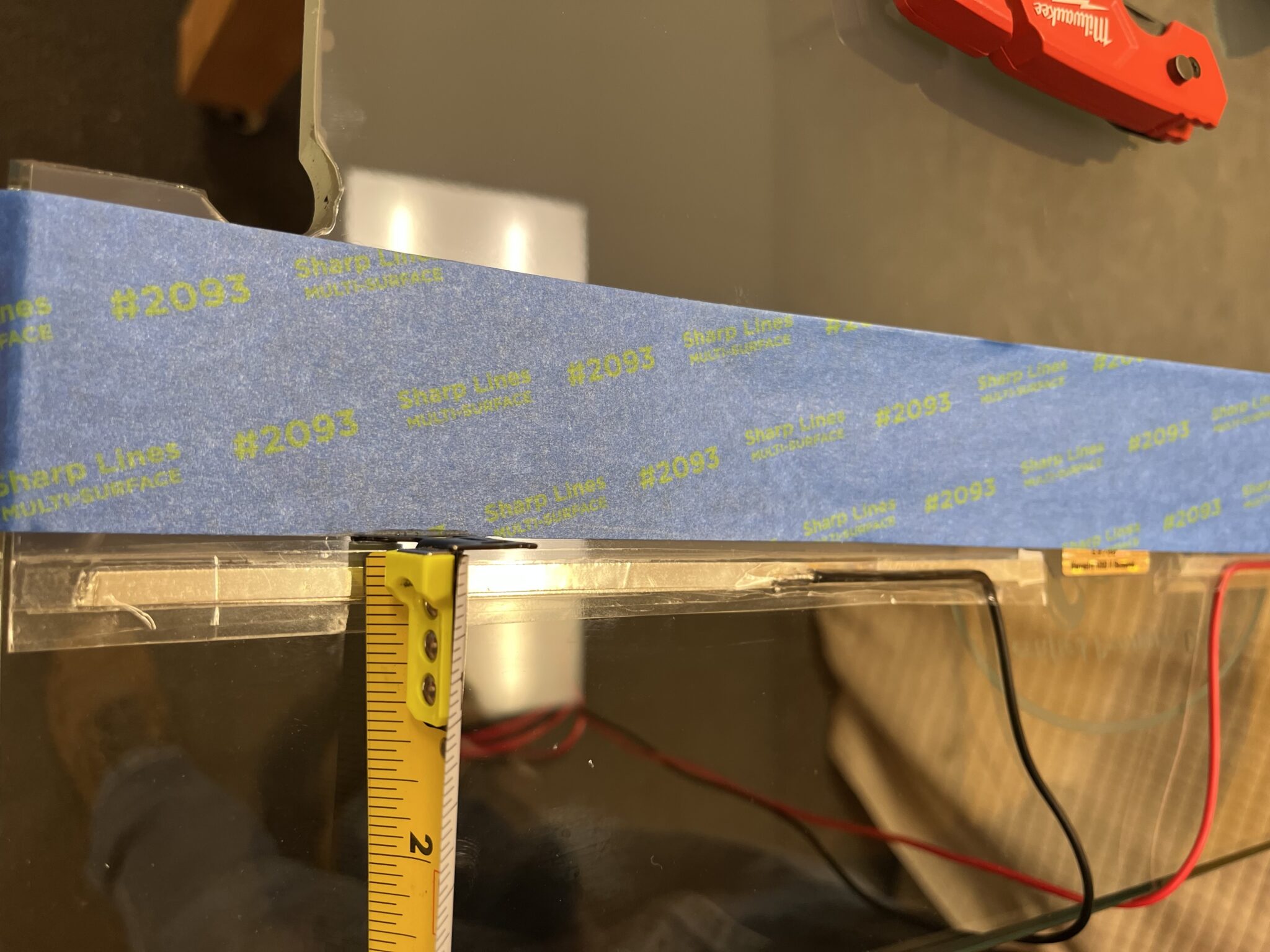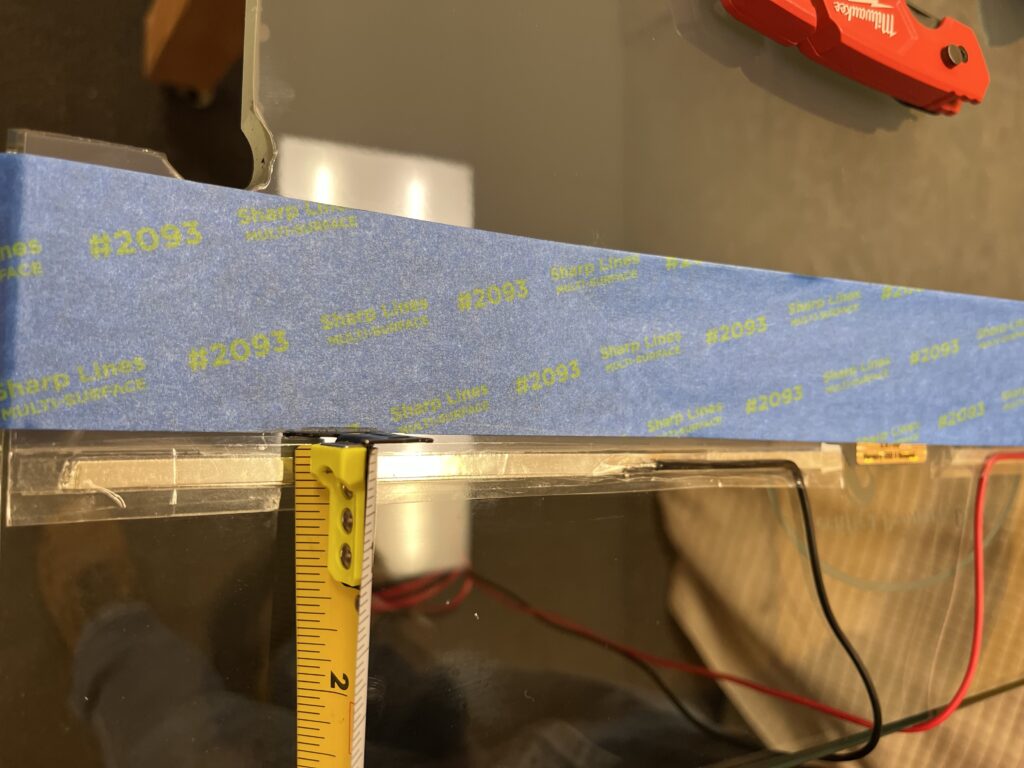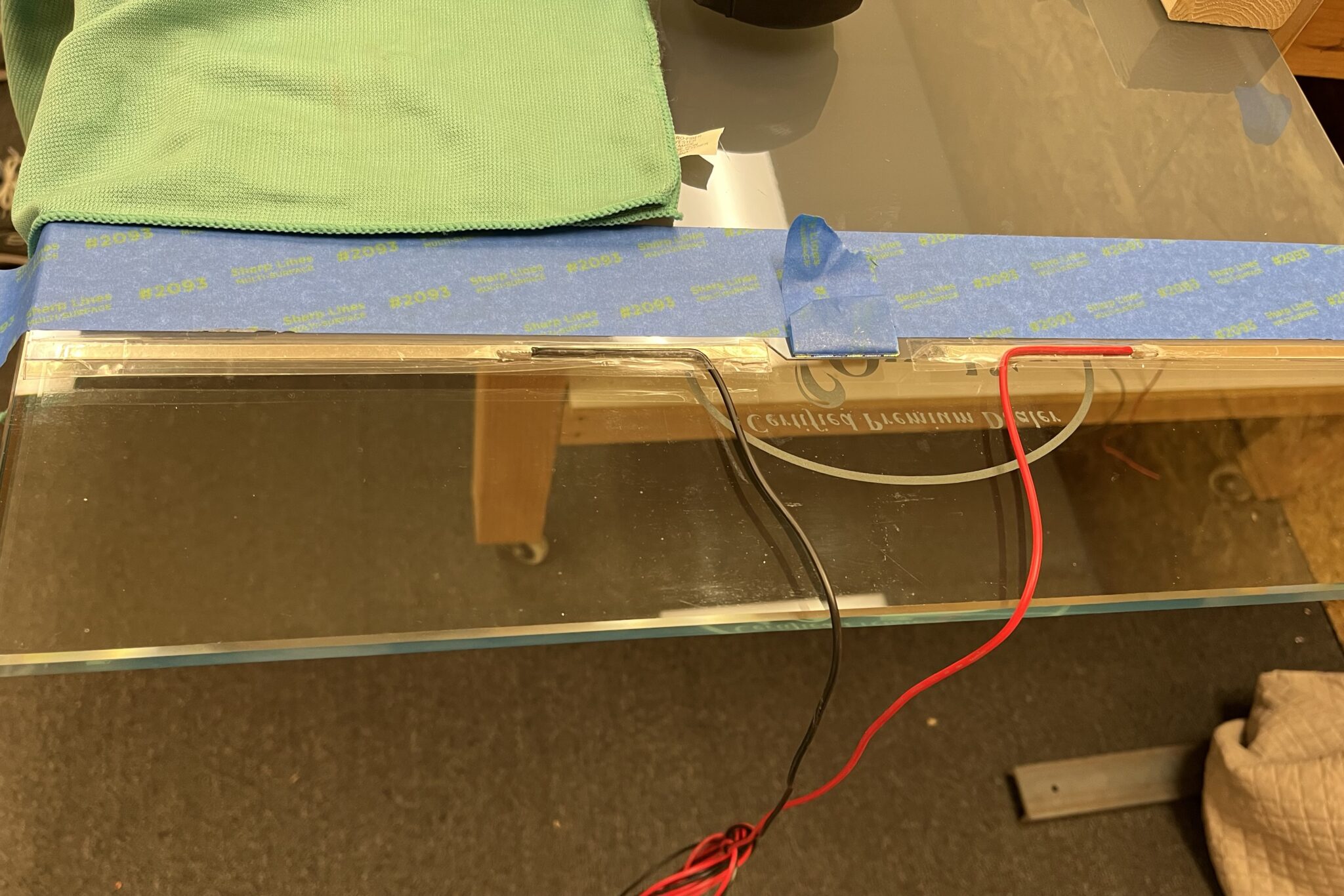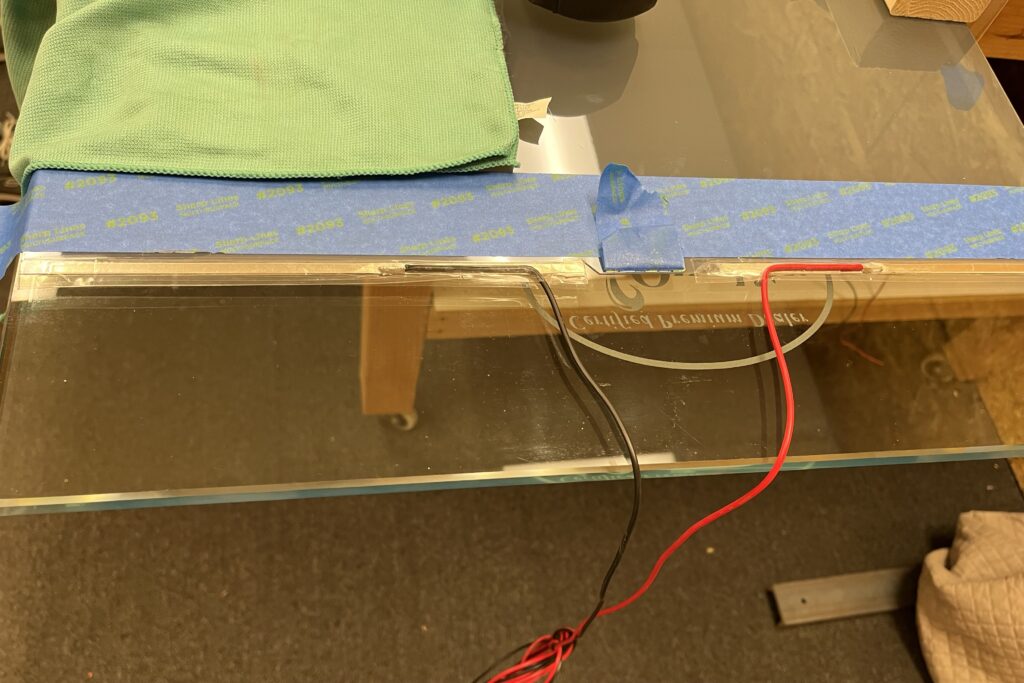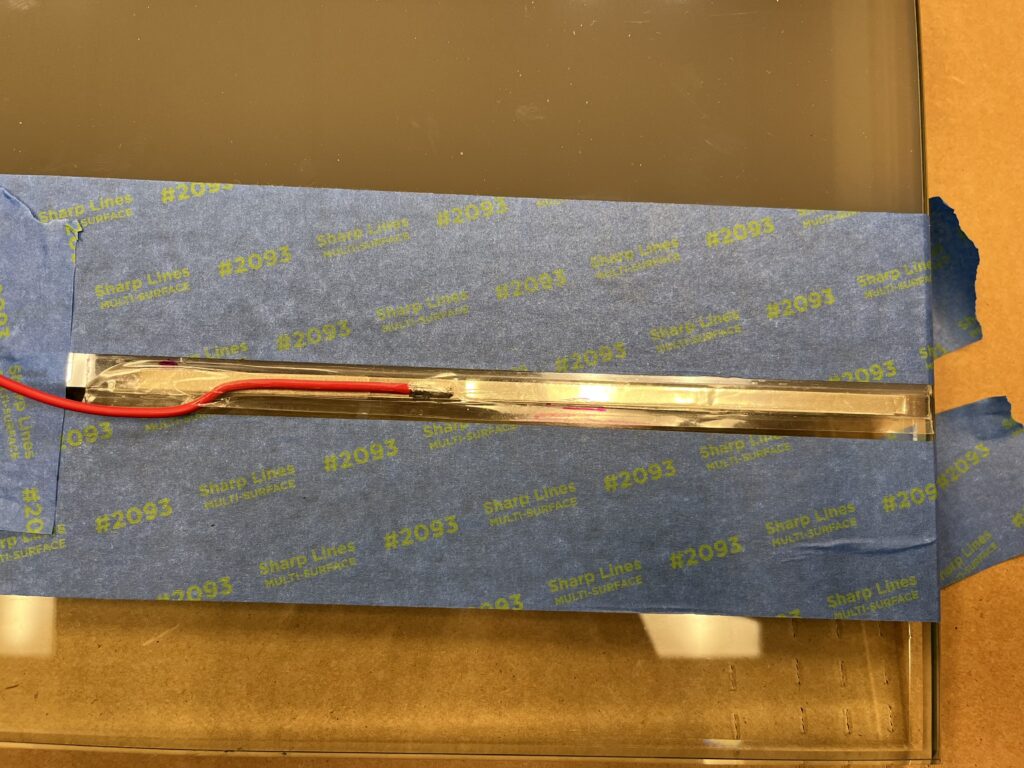 STEP 2: Cut tube at 45 degree angle and apply Smart Film® Edge Sealant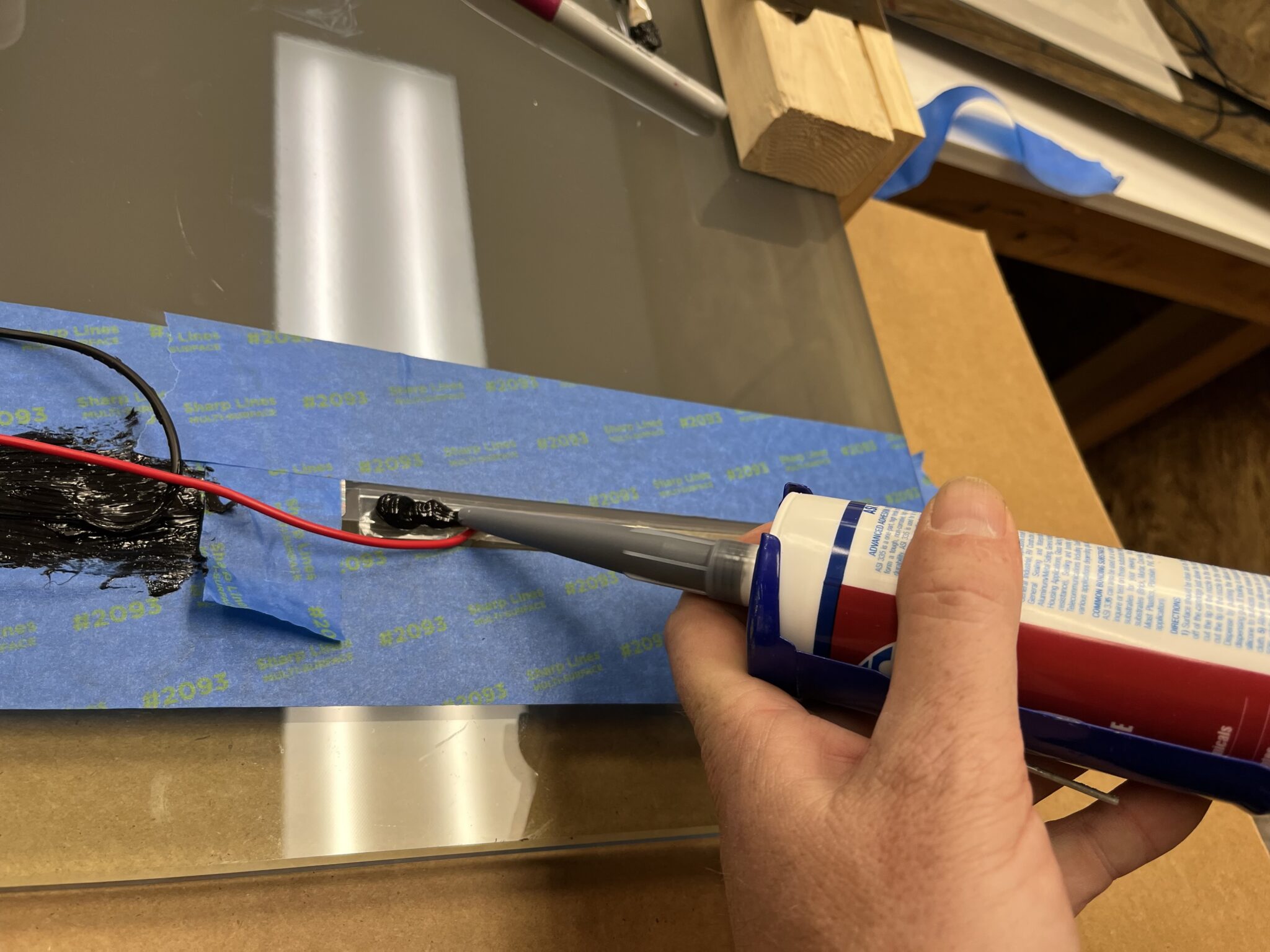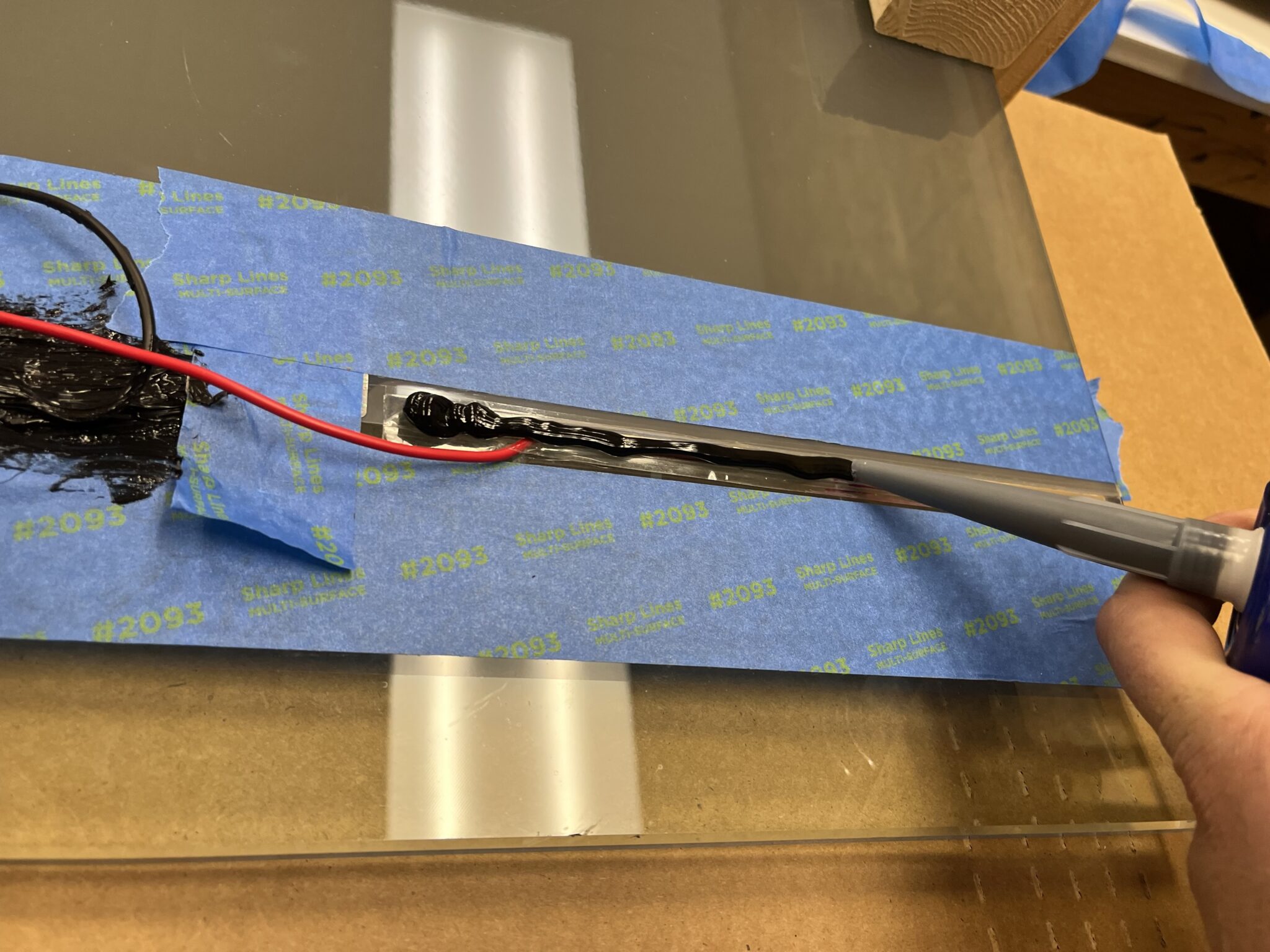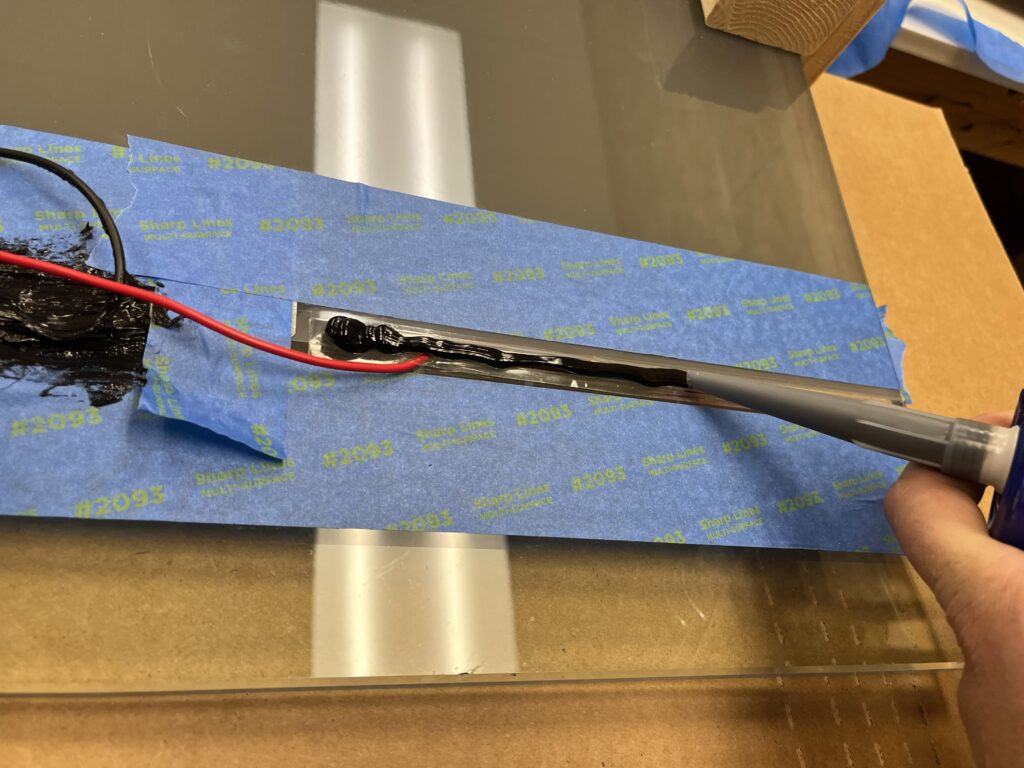 STEP 3: Use paint brush to spread Smart Film® Edge Sealant evenly.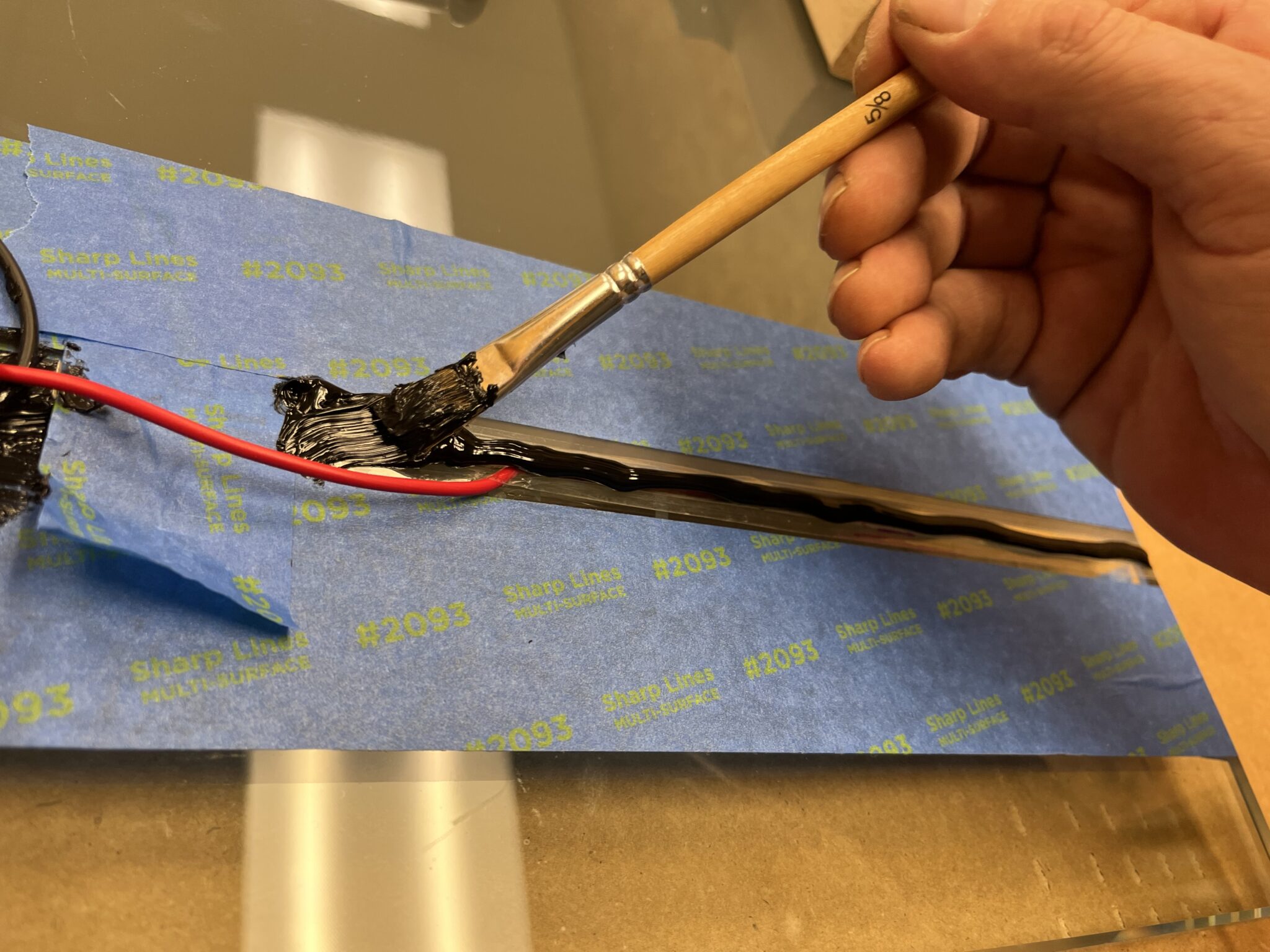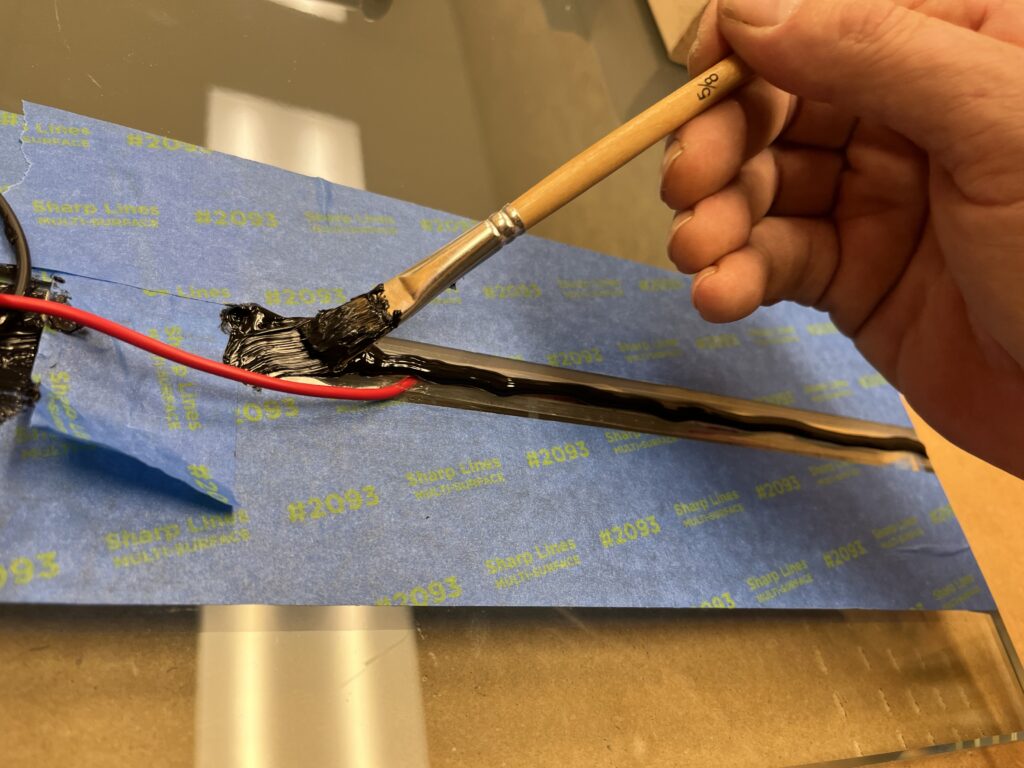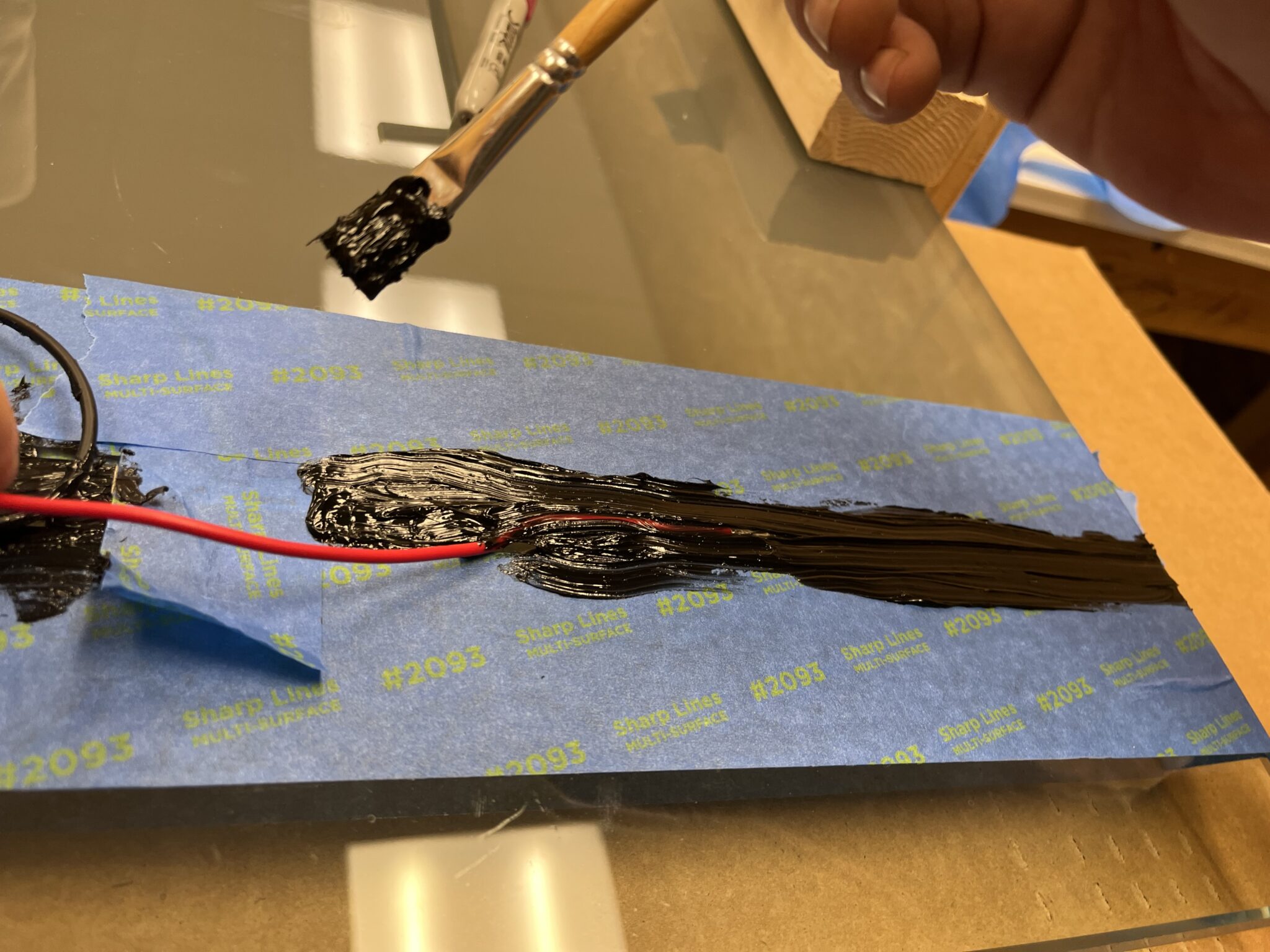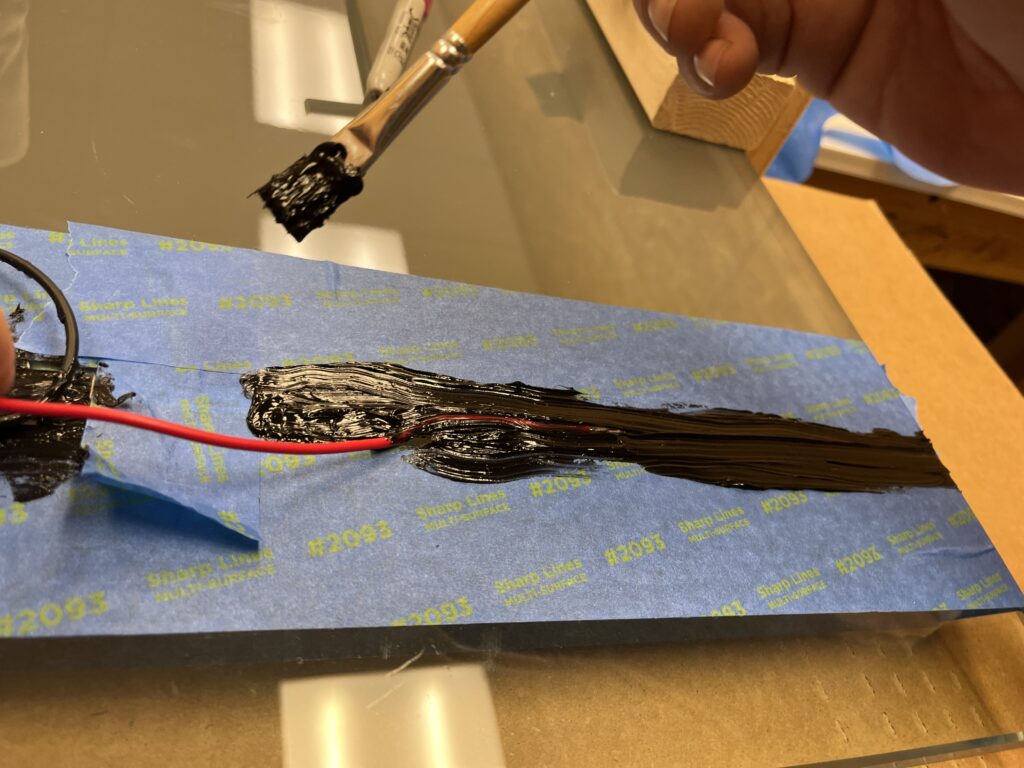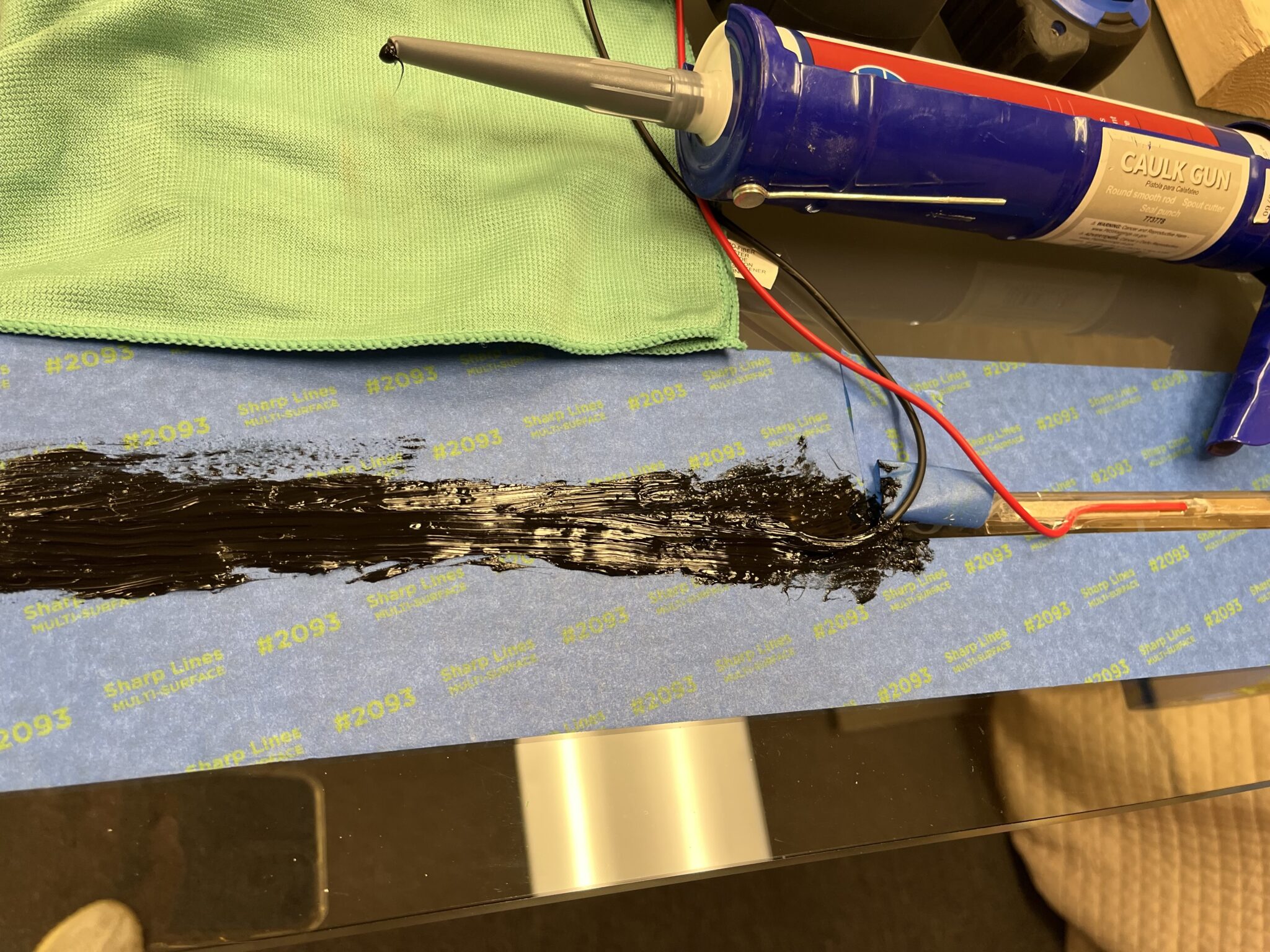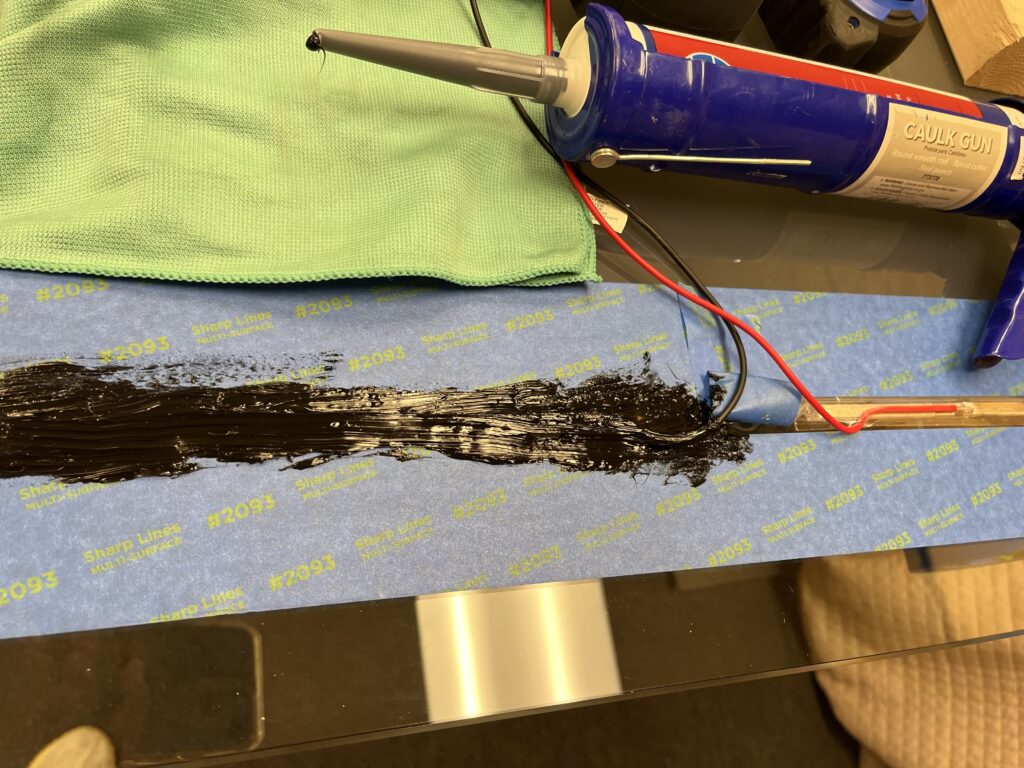 STEP 4: Pull back tape for a clean finish before Smart Film® Edge Sealant dries.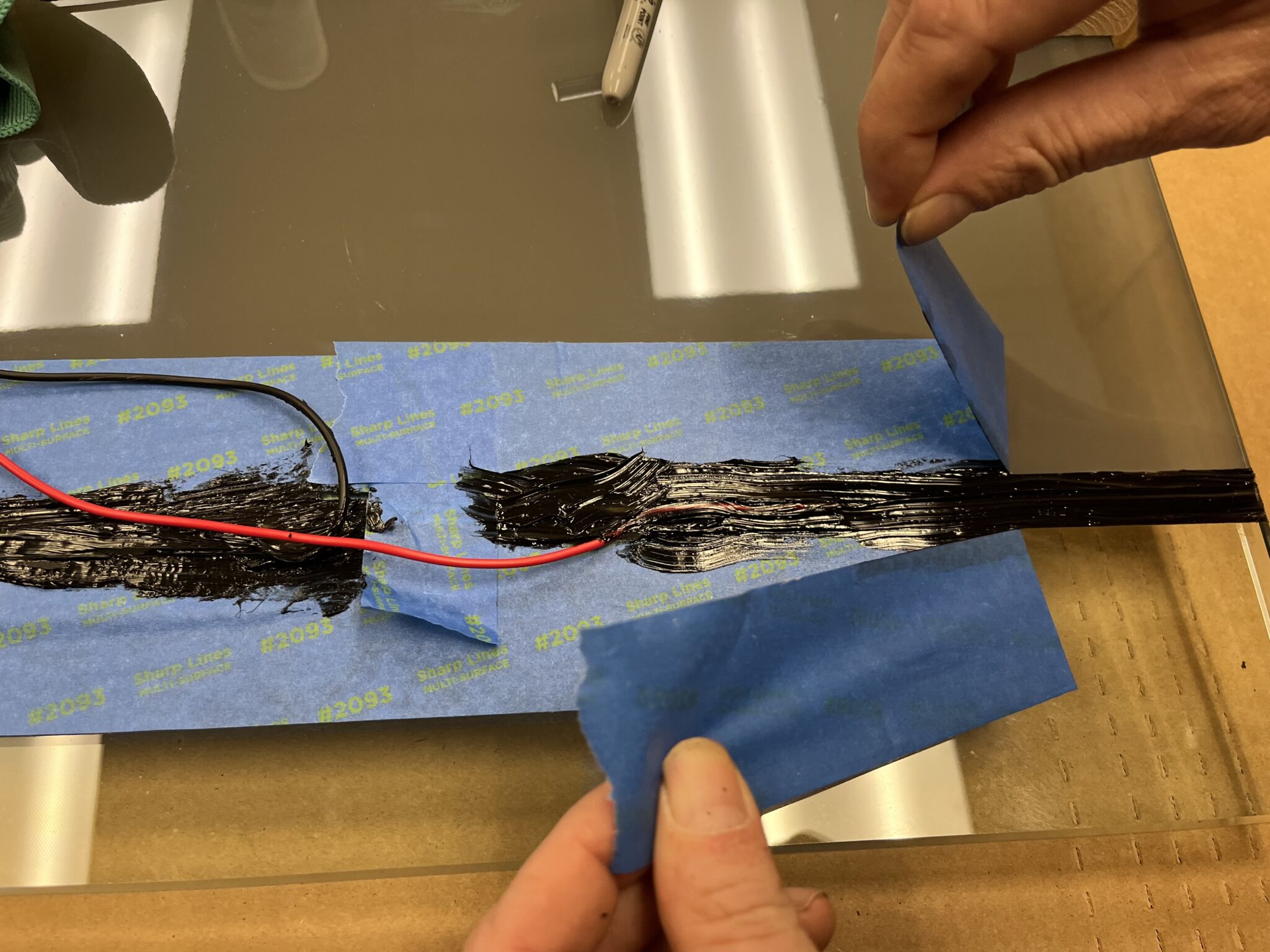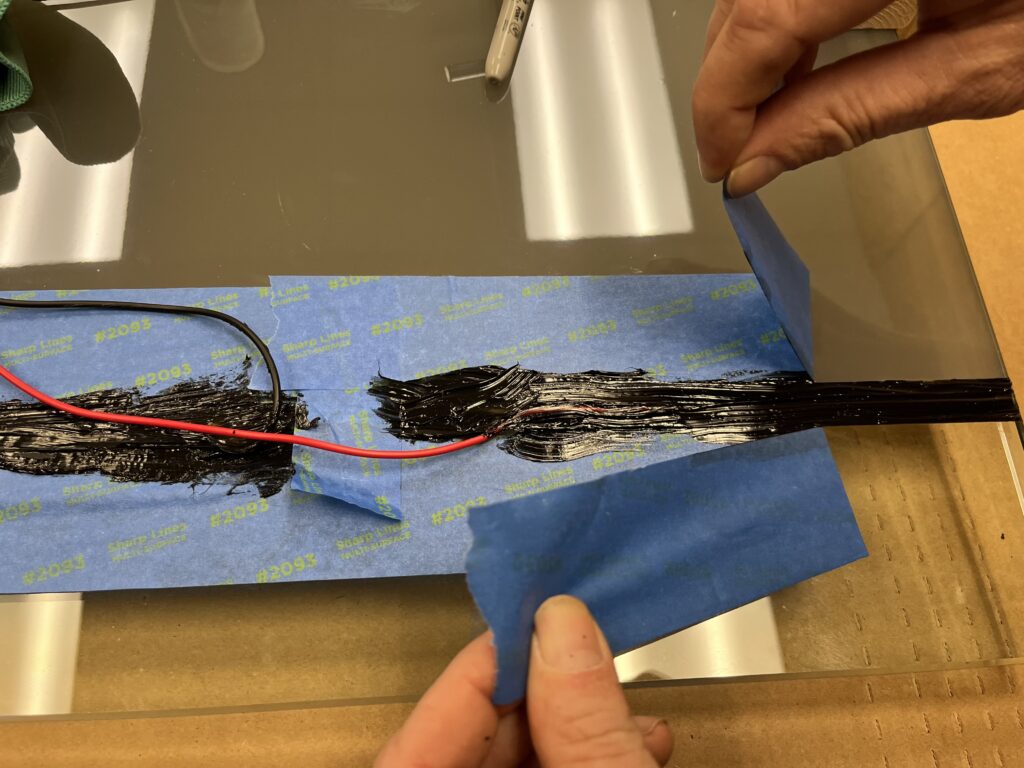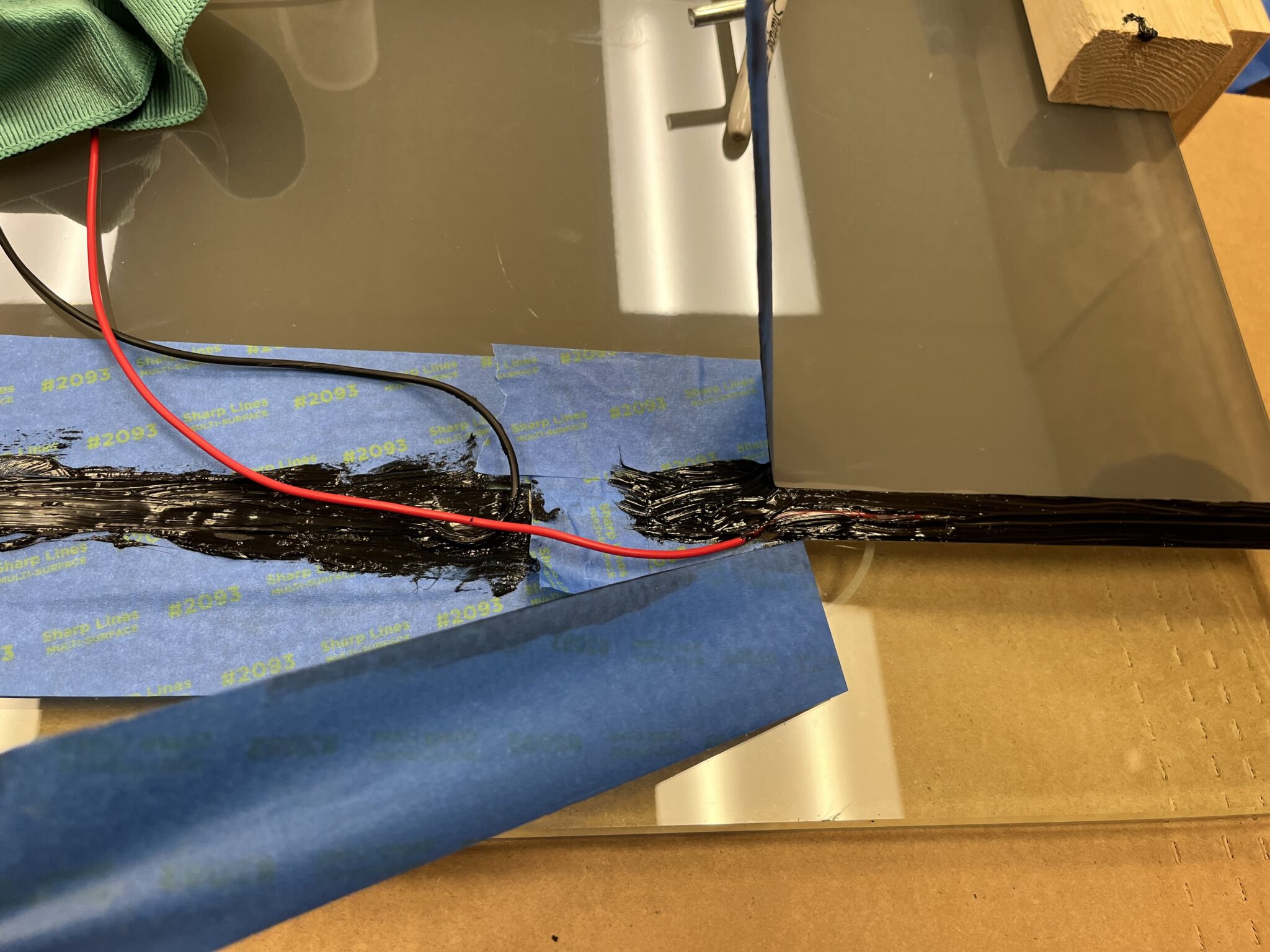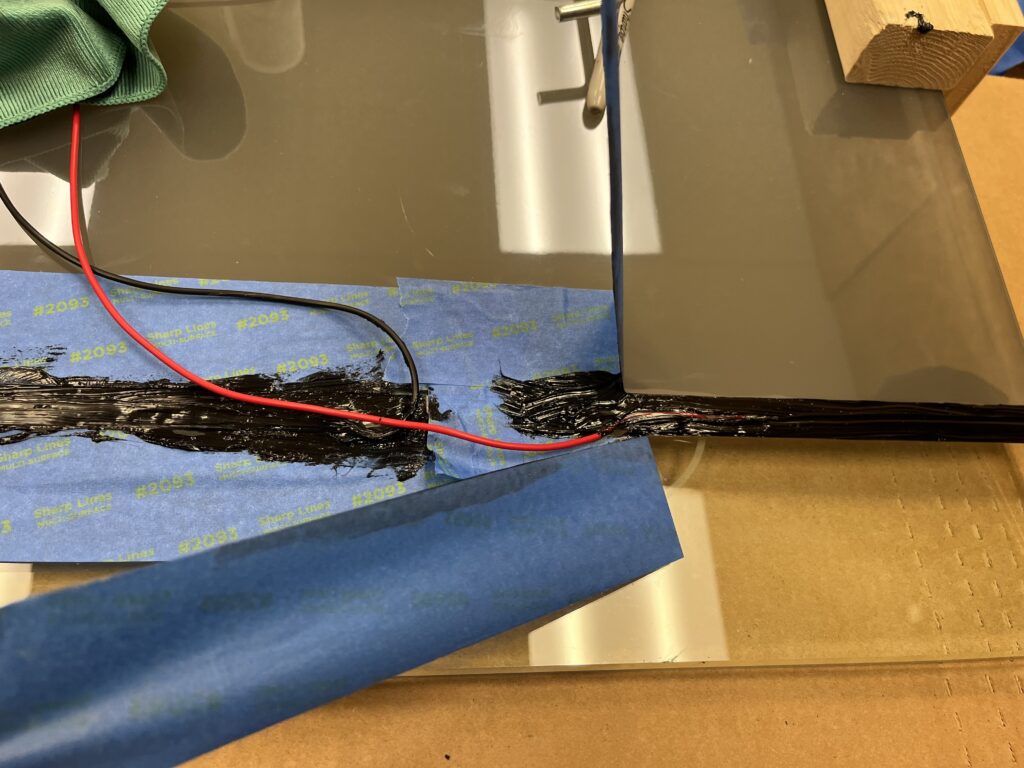 STEP 5: Complete Smart Film® Edge Sealant Application.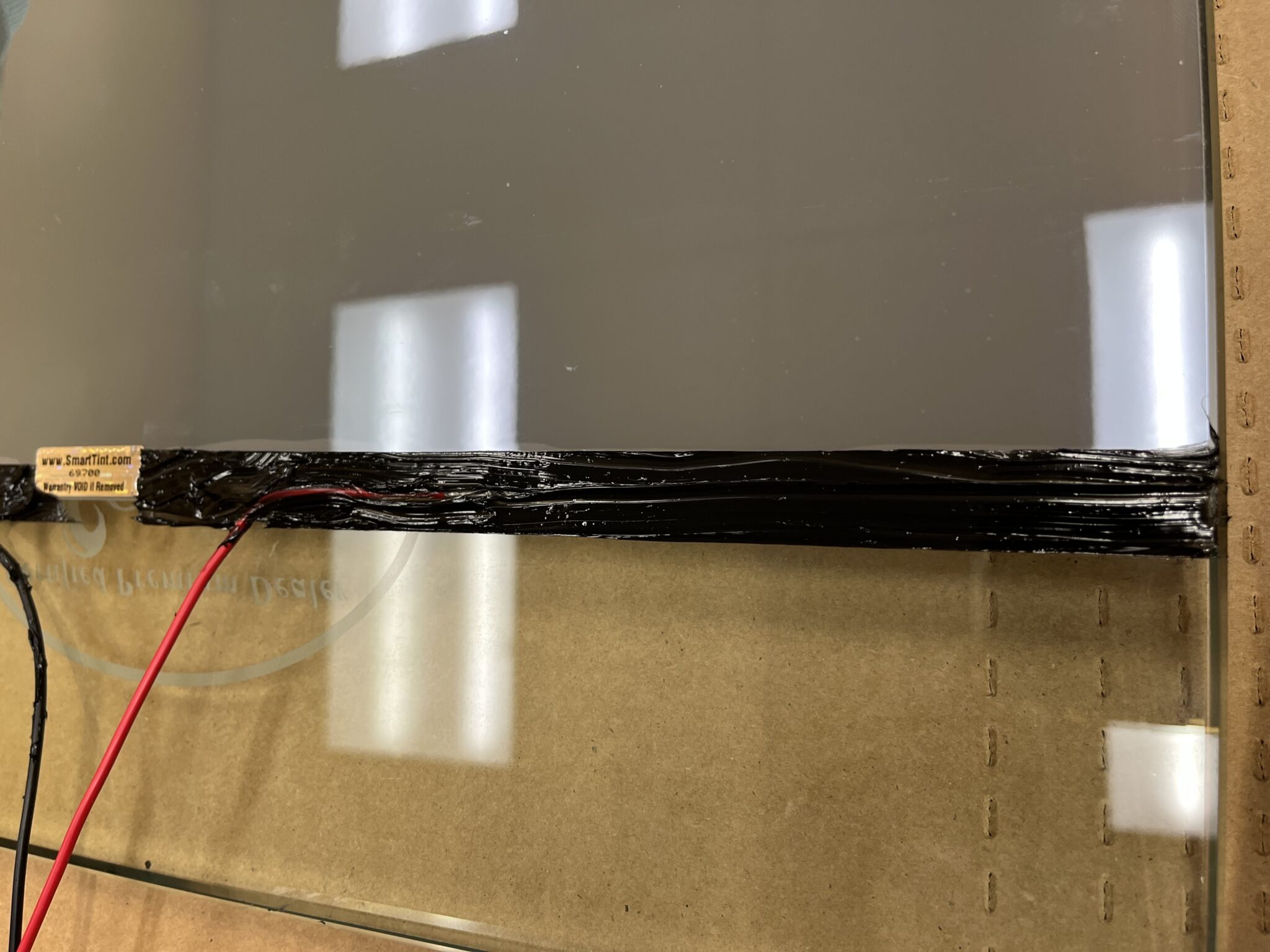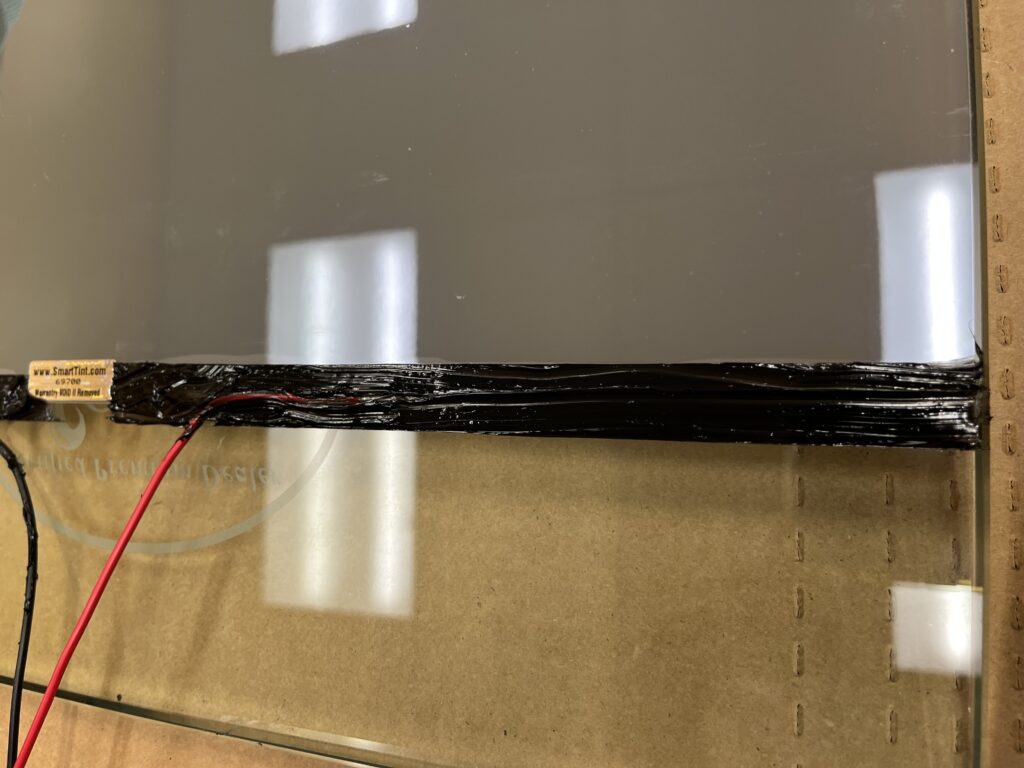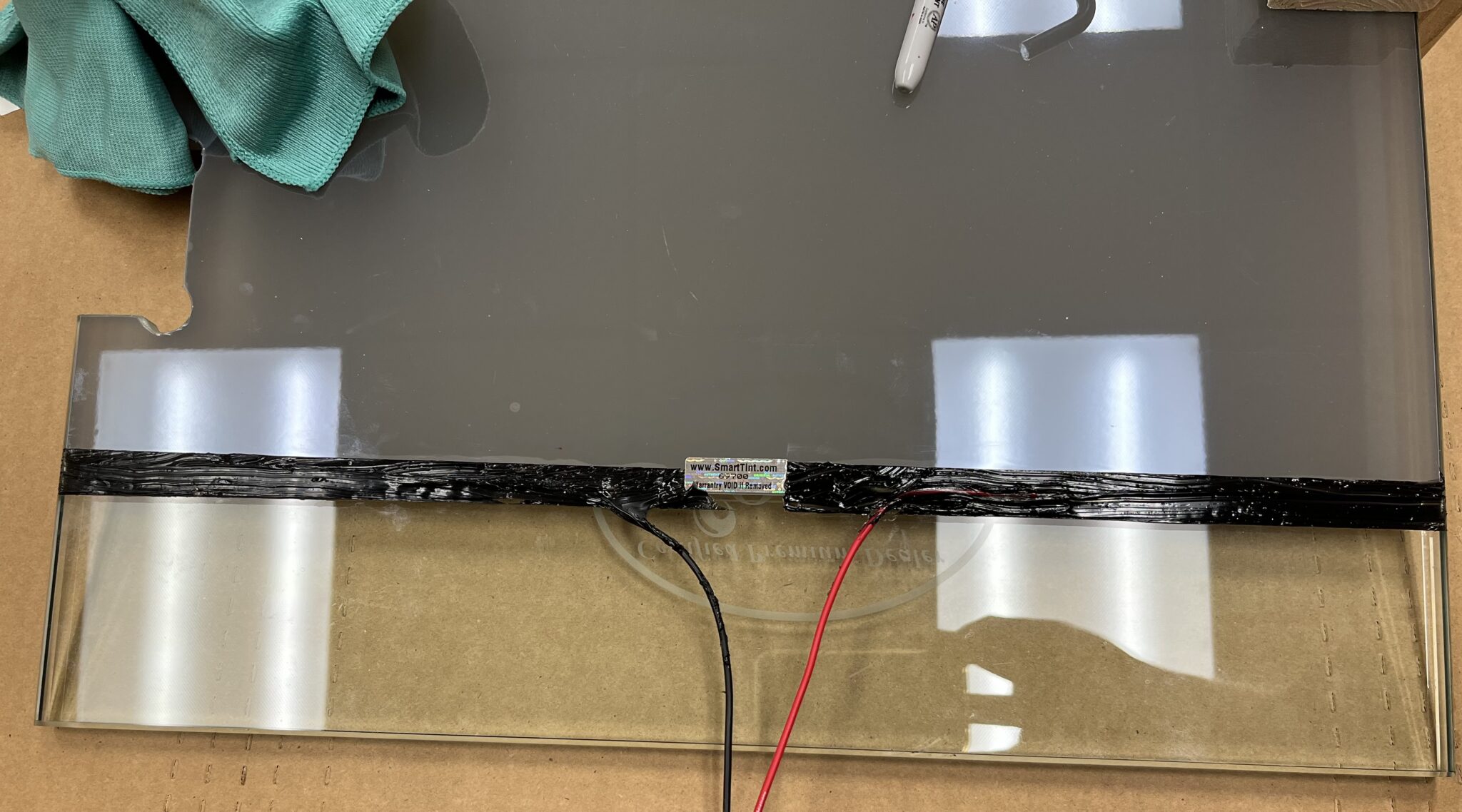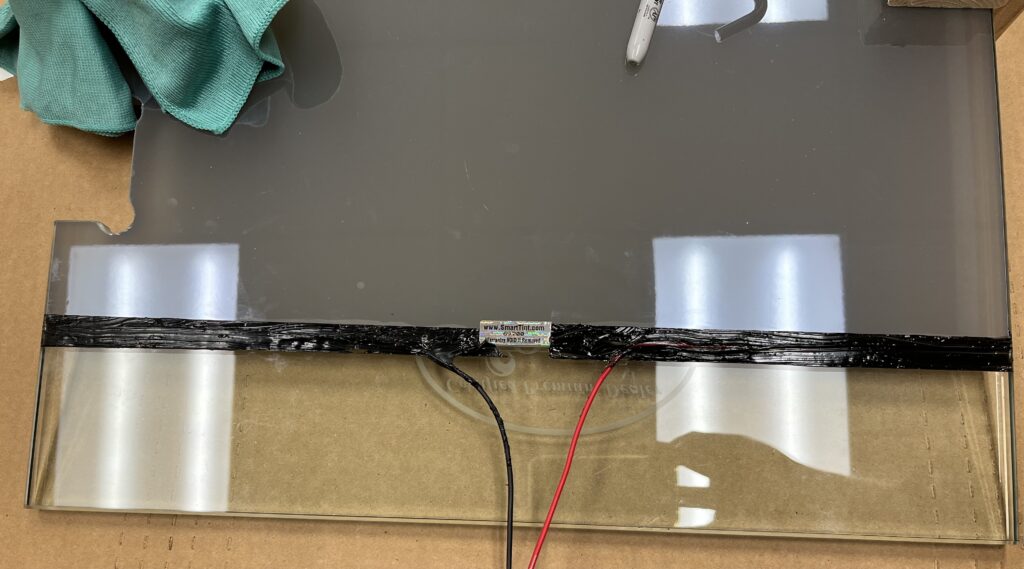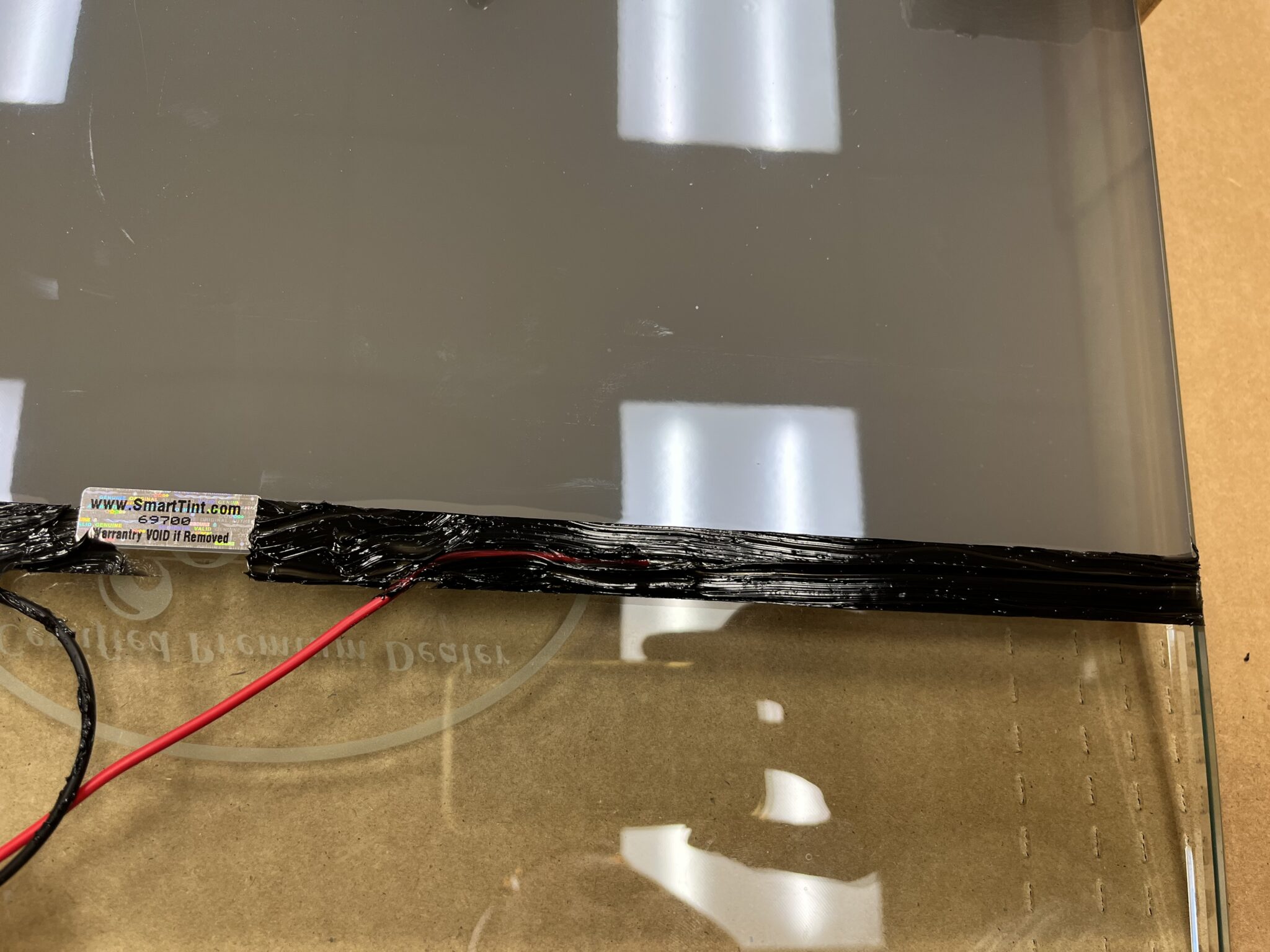 Prior to Installation, you must clean the glass surface to remove all oil and debree. Please make sure that the installation area is free of debris both air borne such as animal hair, dust, oil and any potential contaminants. Apply tint with the provided installation tool and use provided micro fiber cloth and isopropyl alcohol to clean , making sure that the surface is 100% dry. Do not remove protective layer on finish side until the project is complete.
PLEASE NOTE: Your Smart Tint® installation project is not complete until you seal all edges with our Smart Film® Edge Sealant only. Smart Tint is not responsible for any damage occurring from not following our installation guidelines.
WARNING: If edges are not properly sealed with our Smart Film® Edge Sealant, water/humidity will access the film and affect the technology making corrosion which causes the film to have streaks/strations and fail as shown below.