• Powers on Clear, Powers off Private

• The reverse operation now available!

• Applies to ANY new or existing smooth glass surface!
Powers on Clear

Powers off Private

Applies to ANY new or existing glass!

USA Direct Manufacture

Dimmable!
An ecosystem of our USA patented Smart Tint®
Smart Film® with our proprietary Smart Cling® self-adhesive technology!
Smart Tint® film applies to any new or existing smooth glass surface. Easily control our switchable film™ from clear to frosted (opaque) with the click of a button or command from your smart phone. Smart Tint® switchable privacy film™ is private frosted and opaque when powered off and transparent clear when powered on.Smart Tint ® is available in 2 installation types: Self Adhesive and Non Adhesive. Our trademarked, proprietary and industry leading
Smart Cling®; Self Adhesive
Smart Tint® film is easily installed with a peel and stick Smart Cling®; self adhesive backing.
Smart Tint ® Non Adhesive
is a mechanical install technique using a 3M double sided clear tape (included with your purchase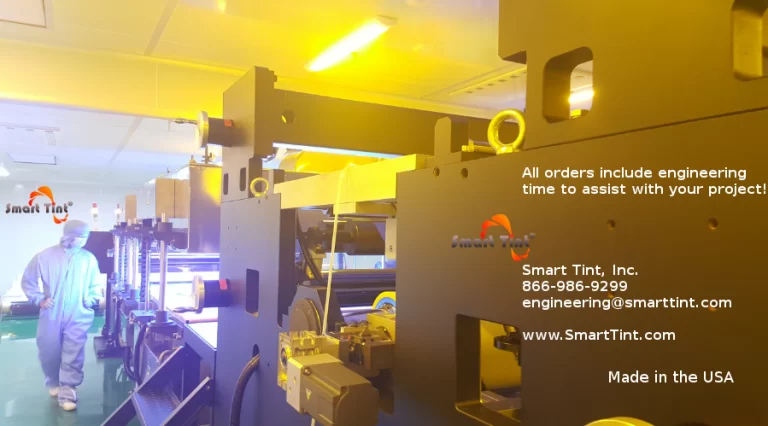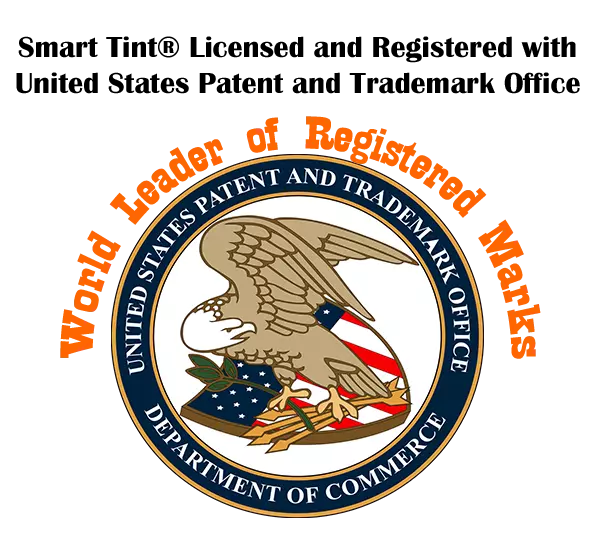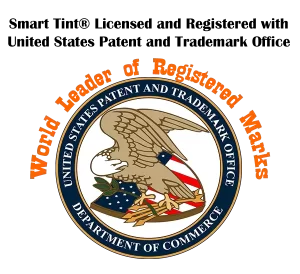 Licensed and Registered with the United States Patent and Trademark Office
Smart Tint® offers Privacy on Demand™, extreme clarity and maximum performance when powered on and off and both are dimmable! Smart Tint® is 100% compatible with smart home automation systems. This amazing technology blocks 99% of UV rays and solar heat!
Standard White, Grey, Black, Red, Yellow, Green, Blue, Custom colors available upon request
28/48/60vac, 110/120vac, 220/240vac. National Electrical Code Low Voltage Compliant
Over 19,000 Clients and 4,000,000 Square Feet of GENUINE Smart Tint® installed World Wide!
harmful UV rays blocked by Smart Tint® and up to 49% solar reduction saving on heating and cooling costs.
Available in Multiple colors, Easy To Clean, Germ Free, Hypoallergenic, Retrofit your existing glass or install on New Glass. Energy Efficient, Powers on Clear, Powers off Private and Dimmable. We manufacture and ship you a complete turn key ready to install system with engineering time to answer your questions. We have the largest installer network in the world!
The Highest Clarity in the Industry -
99%
Unprecedented UV Protection of - 99% +/-
99%
Savings on Heating & Cooling Costs with Solar reduction
Can you project on Smart Tint® film?
Yes, Smart Tint® is ideal for use as a projection film.
Does it block the UV harmful rays?
Yes, It blocks over 99% of the harmful UV rays in both its energized and unenergized state..
Is Smart Tint® energy efficient?
Yes, It is considered a green product that consumes between 3 and 5 watts per meter squared.
Is it less expensive than smart glass?
Yes, it is a fraction of the cost and no construction required.
Can Smart Tint® be installed on the top half of the glass only?
Yes, you can install our Smart Cling® Self Adhesive on the top half or bottom half only if desired.
HOW DO YOU INSTALL SMART TINT?
How much does Smart Tint® cost?
Every Smart Tint® project is different and we custom manufacture your material into almost any shape or size, pre-wire, test and send you a ready to install system with a package price. Lead times play a key role in job pricing. We match your material sizes with other orders for maximum efficiency and pass the savings on to you.
How can I purchase or get a job quote?
If you would like to buy now our online shopping cart allows you to order sheets of material by the square foot. Simply click go to our online. If you would like to get a quote, click the "Get a Quote" link and provide us the details of your project.
What is the difference between Smart Cling® Self Adhesive and the NON-Adhesive backings?
Smart Tint offers a Smart Cling® Self Adhesive and a Non-Adhesive switchable film® that has the ability to contour to the complex curves of various types of glass. Smart Tint is very popular for projection screens, electronic blinds, white boards, and high tech window treatments. Smart Tint switchable privacy film® provides maximum clarity when energized and extreme privacy when powered off. The only difference between the two switchable films is that our proprietary Smart Cling® Self Adhesive has a peel and stick backing and or non-adhesive can be installed with a double sided adhesive clear 3m tape or other mechanical method to hold in place. Contact us today for pricing.
Smart Tint, Inc has completed countless Commercial Office & Conference Room Projects
Our talented team of engineers are here to assist with your project from methodizing to actual implementation. We include engineering time with every order providing shop drawings, consulting time and a perfect delivered end product!
ALL SAMPLE KITS ARE CREDITED 100% TOWARDS YOUR ORDER OF 10 SQUARE FEET OR MORE!
We will ship you via UPS a functional 1 square foot piece of frosted white when powered off and clear when powered on Smart Tint
®
 with our proprietary Smart Cling
®
 Self Adhesive peel and stick installation technology.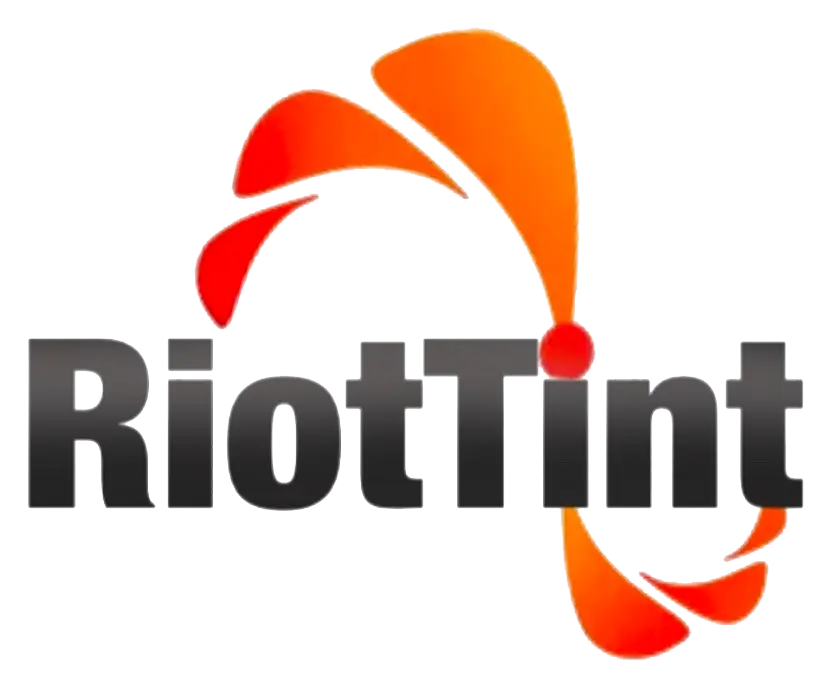 Riot Tint™ Smart Security Film™
Smart Tint® with propriety Smart Cling® self-adhesive also acts as a Smart Security Film™. It can be applied to any new or existing glass and remains intact upon impact from projectiles. School districts across the nation and around the globe have used "Smart Security Film™ technology, AKA Riot Tint™, to slow the unauthorized access of intruders. Smart Security Film™ will keep glass intact if the glass is broken. Not only will Riot Tint™ buy time, it will instantly frost private upon impact and can be controlled in multiple zones thus protecting your facility.
Smart Tint®, has the largest manufacturing capacity, offering GENUINE CERTIFIED Smart Cling® Self Adhesive Technology up to 71″(1800mm) wide per panel with no height restrictions while providing the best clarity, performance, lead times, and efficiency in the industry! We can manufacture almost any shape from your measurements/drawings or provided templates.
Smart Tint provides complete privacy for various bathrooms, showers and tubs. Smart Tint can cut custom shapes for extra large windows or any size. We pride ourselves in manufacturing the best on the market solutions for customizable privacy solutions in bathrooms and residential/commercial settings.
GENUINE SMART TINT® switchable film is utilized widely in hospital and medical facilities. It can be easily retrofit on existing or new glass, it is hypoallergenic, protects against UV, and adds additional sound barrier protection. It is also easy to clean and germ resistant providing the ultimate privacy on demand!
Genuine Smart Tint® Installed and Operating on Commercial Skylights.
One of the best solutions is Switchable Privacy Film® that solves this problem at the touch of a button. Utilizing Smart Tint® technology, the glass is transformed from clear to opaque with a remote that can be controlled anywhere, anytime. The ability to control the glass from transparent to frosted at any time has significant advantages. You can benefit from the amazing view and natural light while having full control over when and for how long you want it exposed.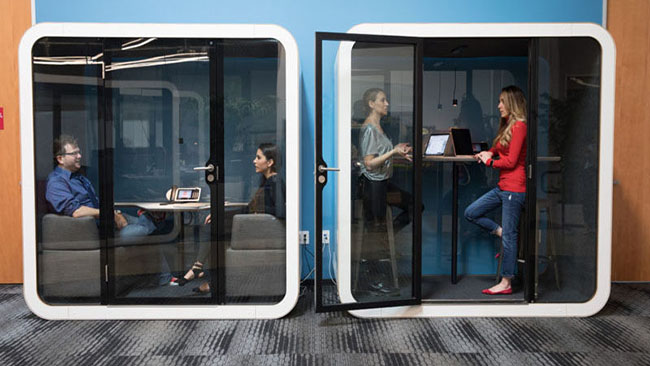 PodStop® Office Space on Demand®
Smart Tint®, was chosen as the sole Smart Film® supplier and integrator world wide by PodStop! Amazing application for an Amazing service!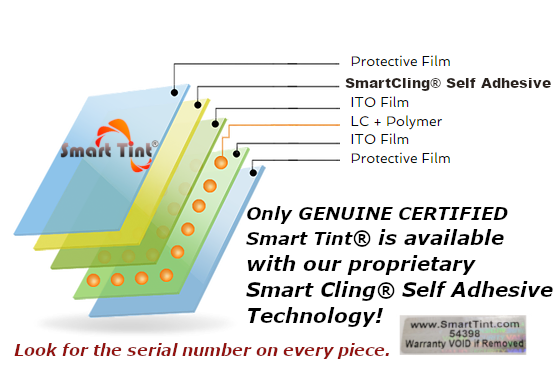 Proprietary and Genuine Smart Tint® Smart Film® with our Smart Cling® Self-Adhesive Technology !
Available ONLY via our USA Factory Direct or via one of our authorized providers.
General Inquiry/Product Information/Sales
Call 866-249-3077
Tech Support 24/7
Call 1-800-283-6948
What Is Genuine Smart Tint® Switchable Glass Film?
Building Zone Industries Steel Company Project uses Smart Tint® BZI Steel Company utilized our Smart Cling® White Self Adhesive Technology for their conference room facility.
Read More »
Jenkins & Stiles, LLC uses Smart Tint Technology To read more about this project click here! To read more about other projects click here!
Read More »
Design Phase – Sample kits, brochures, and specification details were sent to the Designers, Architects, & End Client. A conference call was scheduled with all parties involved
Read More »