Smart Cling Self Adhesive Used On The Grammys 2019 Steps as shown below!
This international song contest stage was created for Eurovision featuring Smart Tint.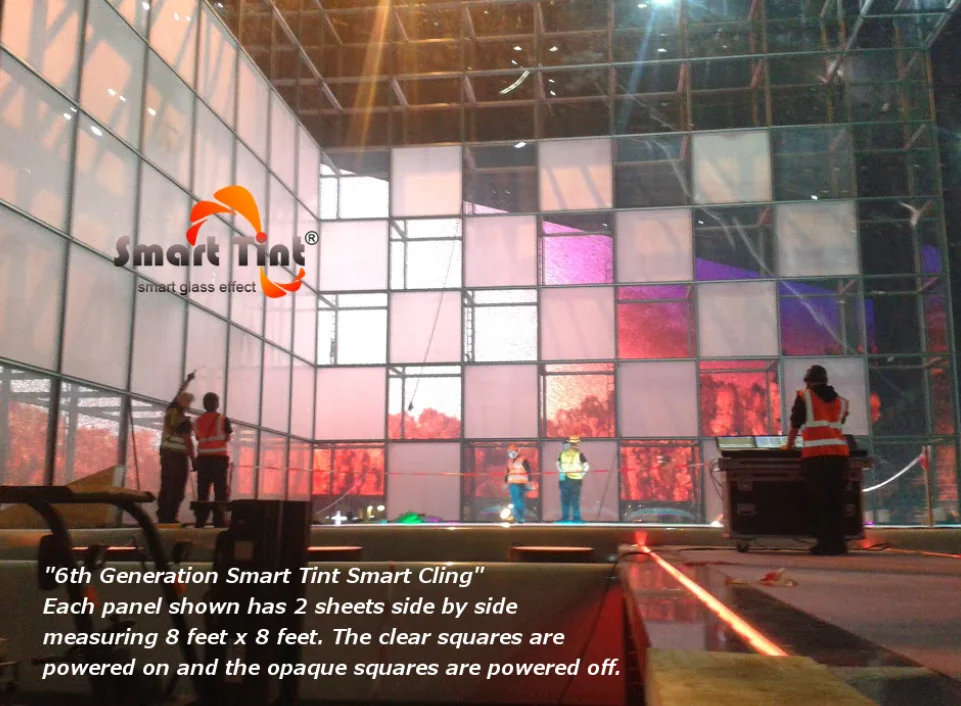 Smart Tint Smart Cling Self Adhesive was used during Microsoft's E3 2019 press conference where they featured their new game Gears Of War 5.
Smart Tint completed Reebok's display boxes.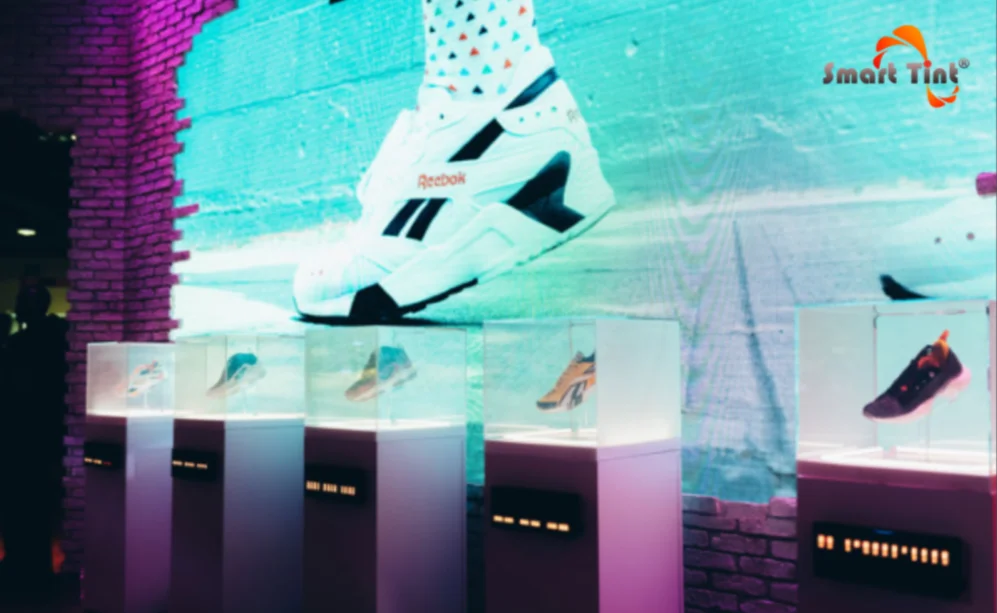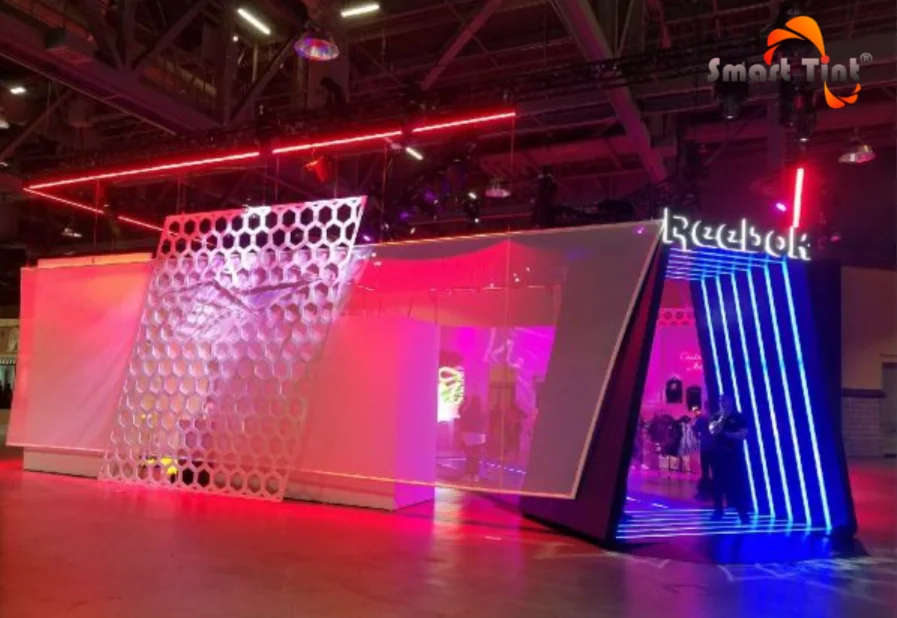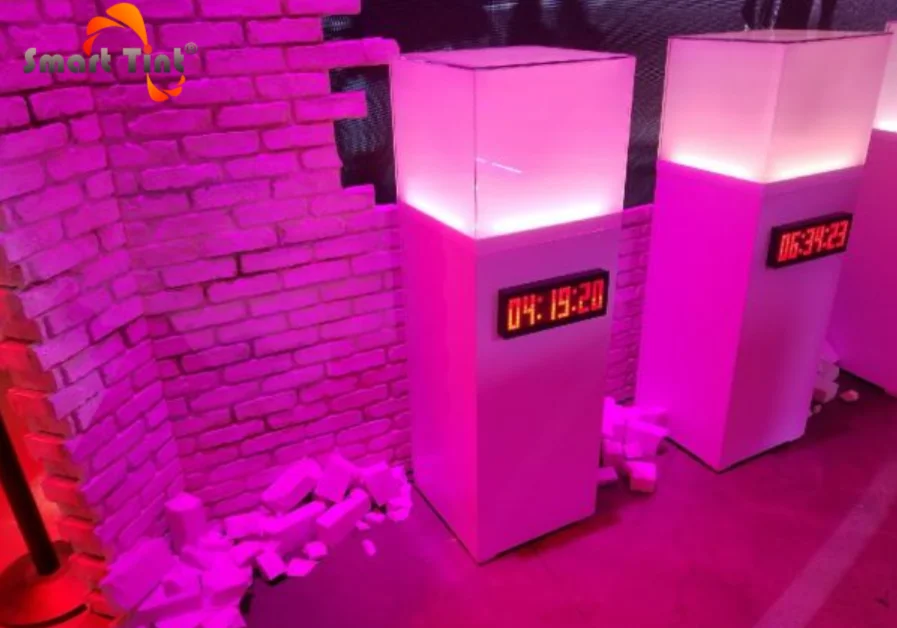 Titletown Tech is a one of a kind partnership between the Green Bay Packers and Microsoft Corp. aimed at boosting economic expansion by bringing world-class digital innovations and expertise to Greater Green Bay. Smart Tint was able to work with Titletown Tech to provide a complete privacy option for their facility. From initial concept phase to completion, Smart Tint was able to provide extensive customer care and support during each phase of this project.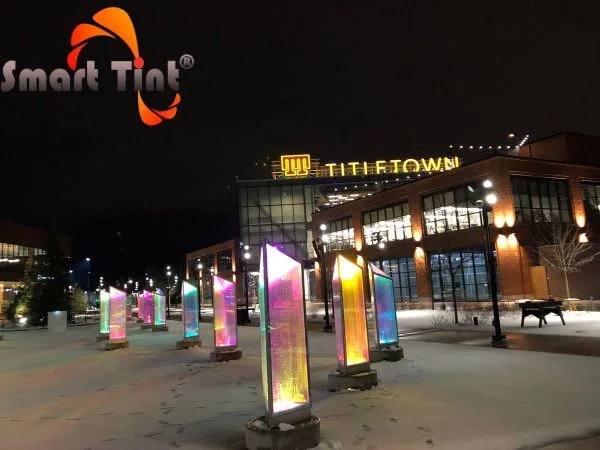 New York Auto Show 2015 – Jacob Javits Center NYC
Cadillac utilizes Smart Tint Technology. The panels shown below are Smart Cling Self Adhesive White mounted on Plexi Glass. They were then illuminated with led lights transforming the color seamlessly providing the high tech edge Cadillac was looking for.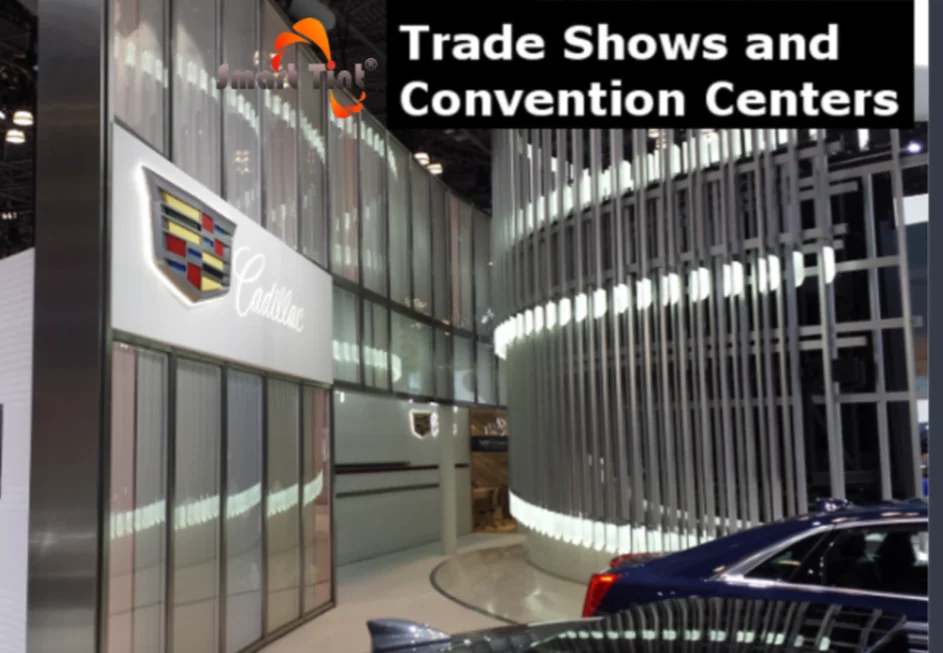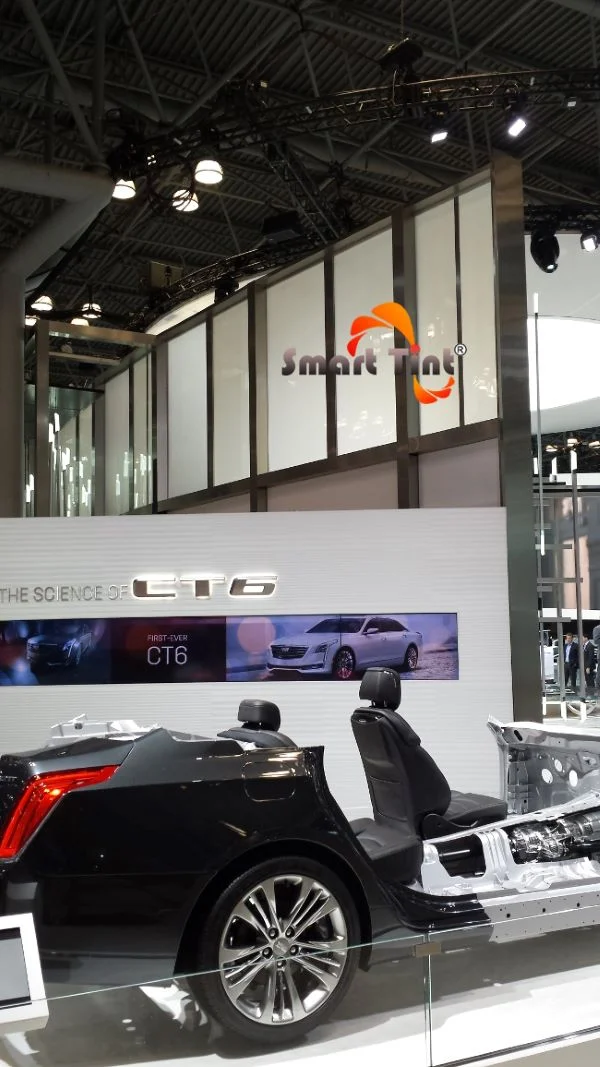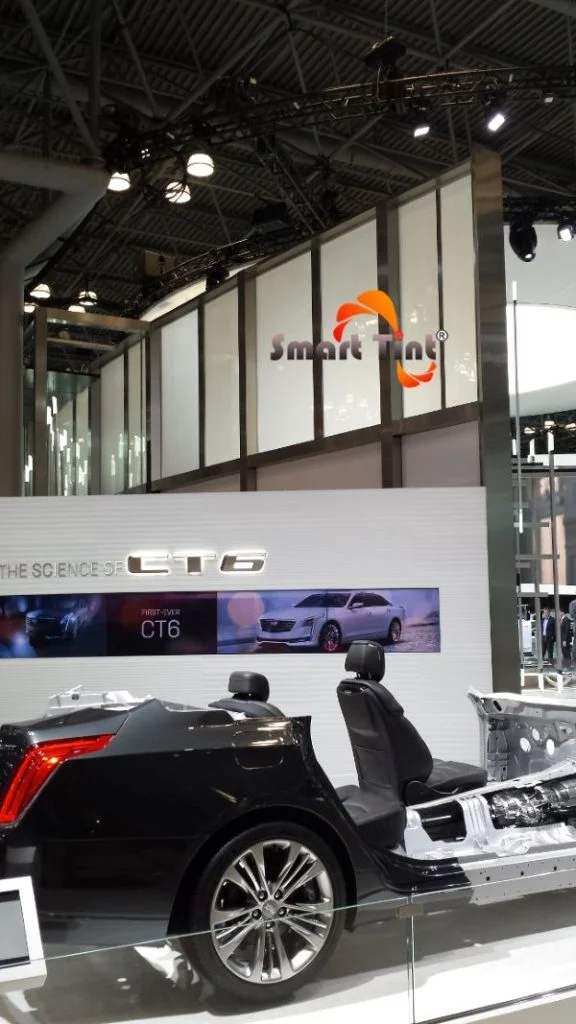 To read more about this project click here!
To read more about other projects click here!