Polymer dispersed liquid crystal film which is a kind of high tech product can switch from transparent to opaque instantaneously under electricity supply. It is transparent when power on and opaque when power off. It can be regulated and adjusted the light transmittance pass through the film by electricity supply.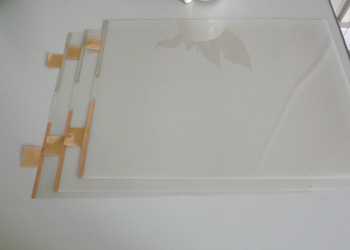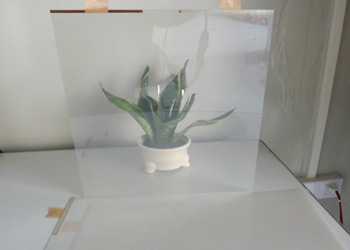 The film is composed of PET film, ITO film, polymer and liquid crystal molecules. When the film is under off state, the randomly aligned liquid crystal molecules stay along on the walls of capsule, the reflection of liquid crystal molecules and polymer makes light disperse so parallel light can pass through the film making it transparent.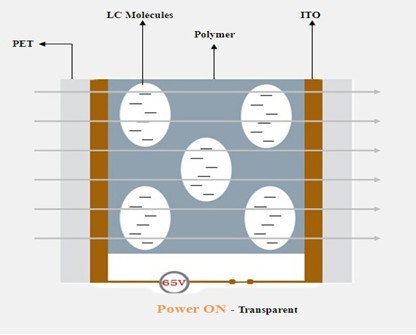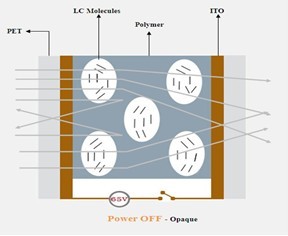 Specification:
Operating voltage: 36VAC
Frequency: 50 ~ 60 HZ
Amprere: 100mA/ sqm
Power consumption: 5W/sqm
Parallel light transmittance: 75% on 10% off
Sunlight transmittance: 80% on 10% off
Haze: 2% on 80% off
Max size: 1200 * 3000 mm / 1.2 * 30 meters
Viewing angle: 130 degree
Thickness of PDLC film: 0.4mm, thickness of smart tint film: 0.65mm
Switch: 3 million times switch on and off
Life span: 10 years
Package:
wooden case
drum box / carton box
Accessories:
transformer
switch and remote
electrode material
machine
Application:
Switchable privacy glass (PDLC film laminated in between two pieces of float glass) window film, rear projection screen film, advertise, display, medical facility and game machines etc.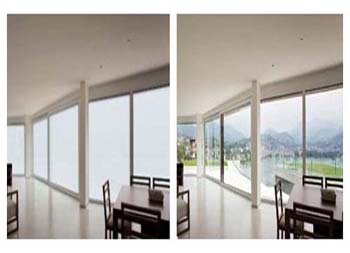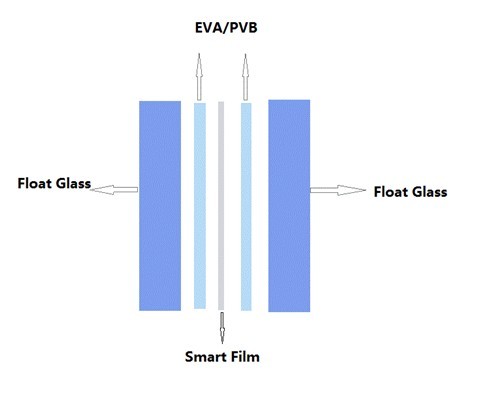 Smart Tint film:
Smart Tint film is identical product to common type smart pdlc film, the only difference is there has adhesive function on one side of the film surface. It can stick onto exist glass directly. More convenience to use without any processing. It is widely used for rear projection screen, hotel, partion, window and medical facitly etc.