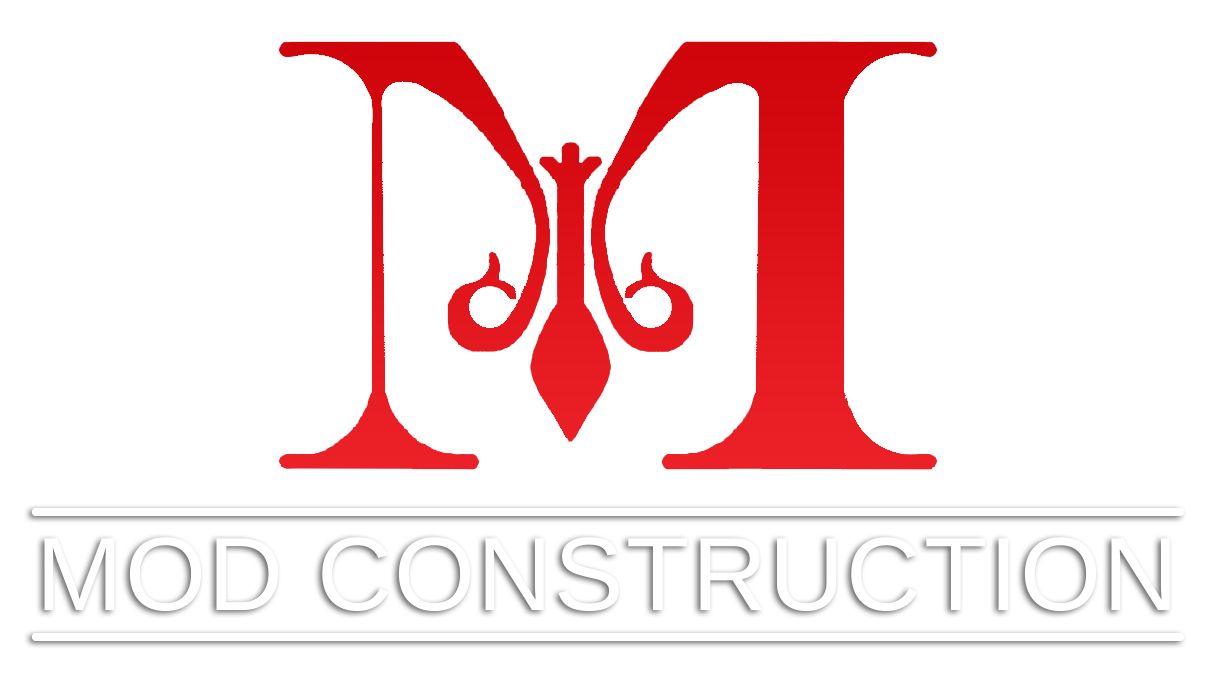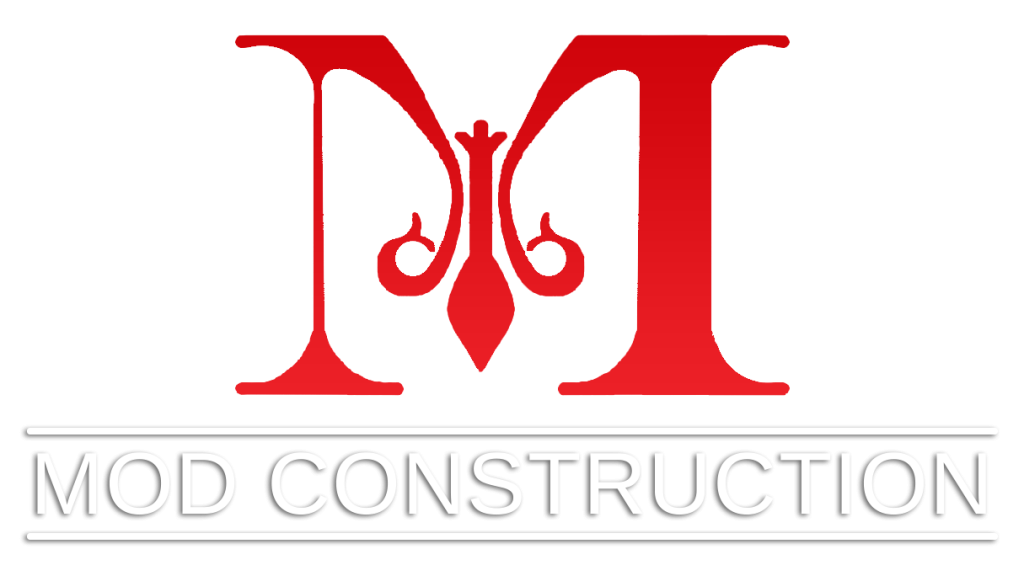 Smart Tint provides complete privacy for various bathrooms, showers and tubs. Smart Tint can cut custom shapes for extra large windows or any size. Shown below ia video of project completion using our Smart Cling technology. With Smart Film® installed in your bathroom, you can transform your shower doors or windows with a switch or remote control! Smart Film® powered by Smart Tint® can instantly change your transparent glass in to an opaque state for instant privacy!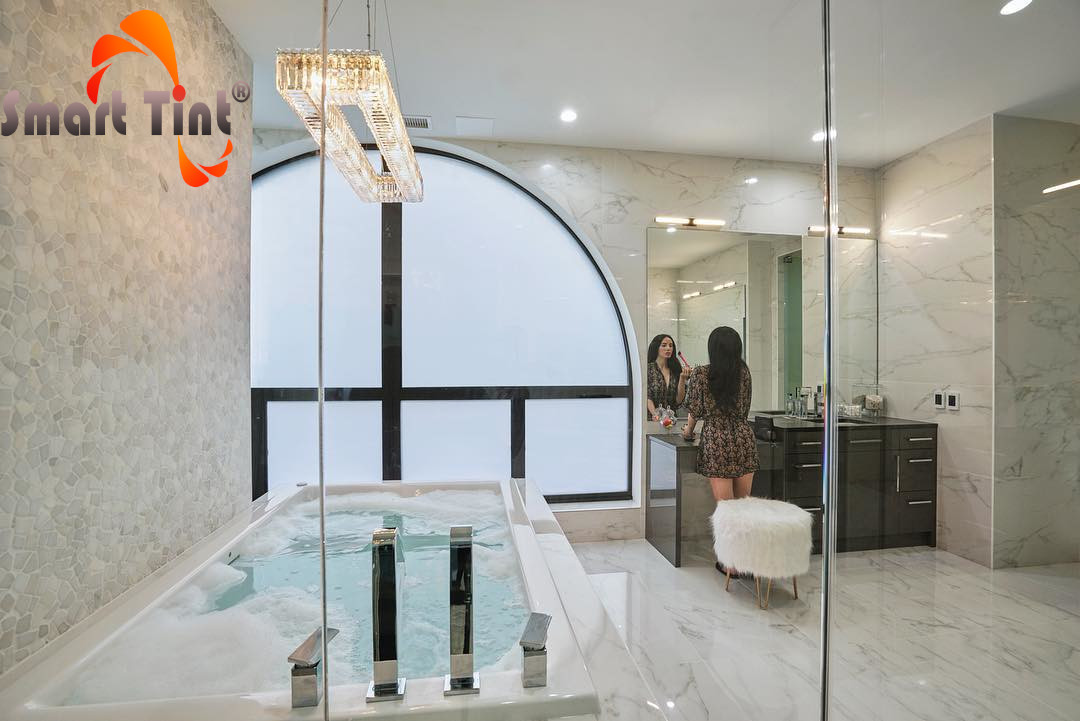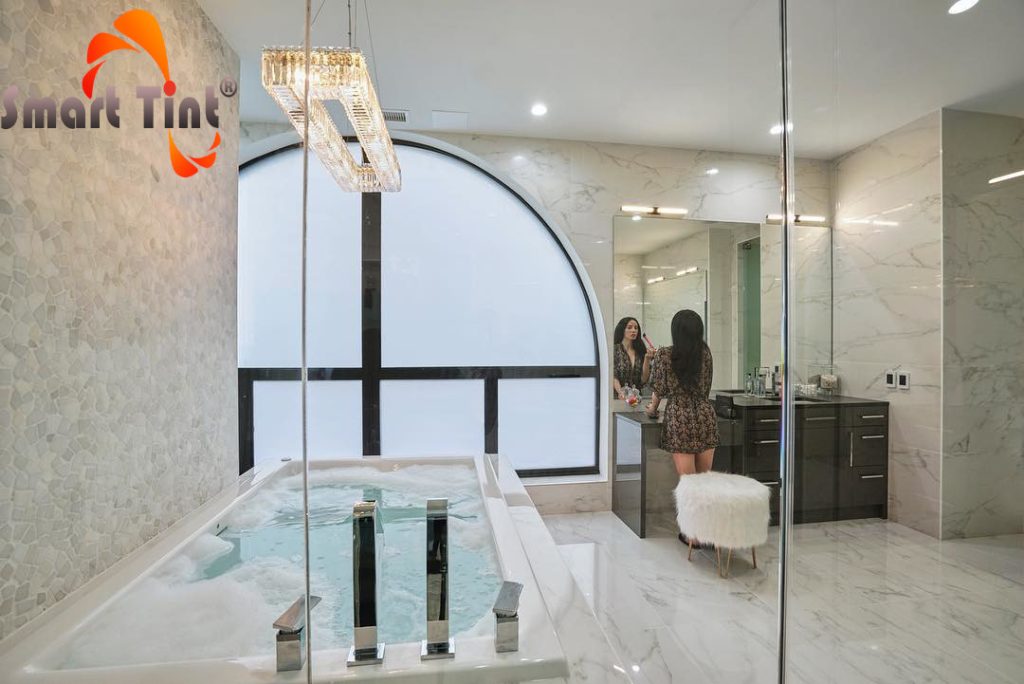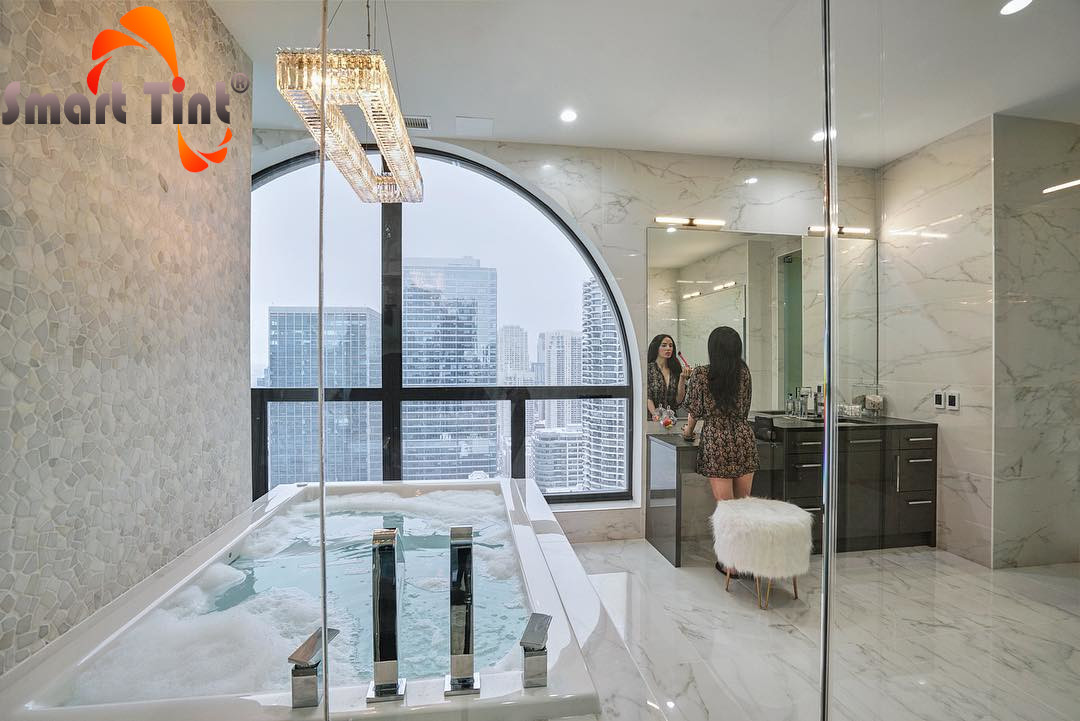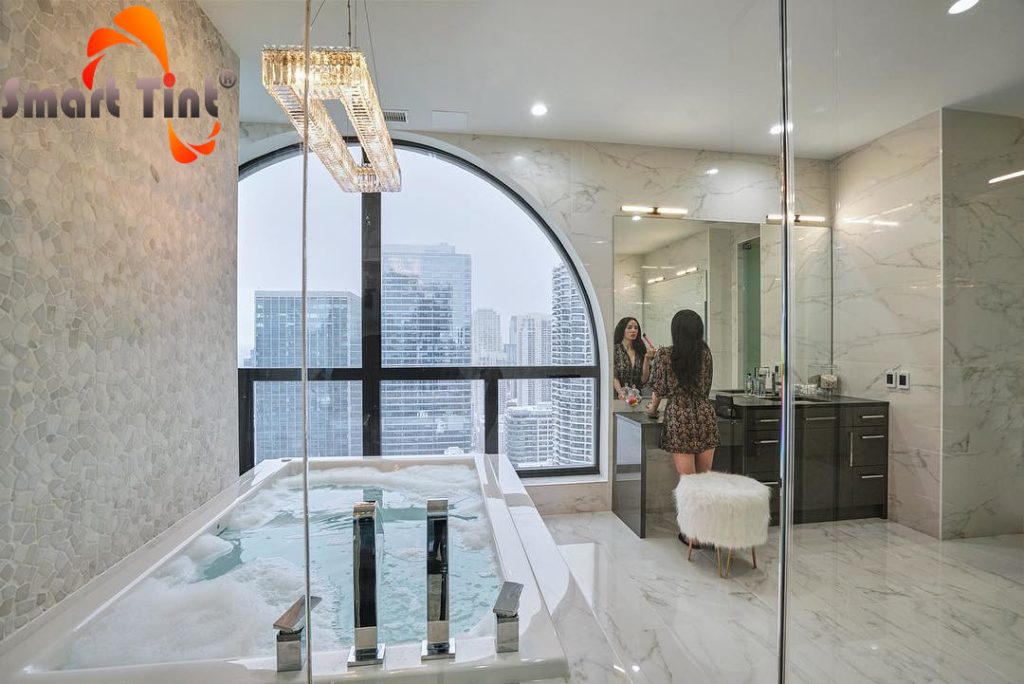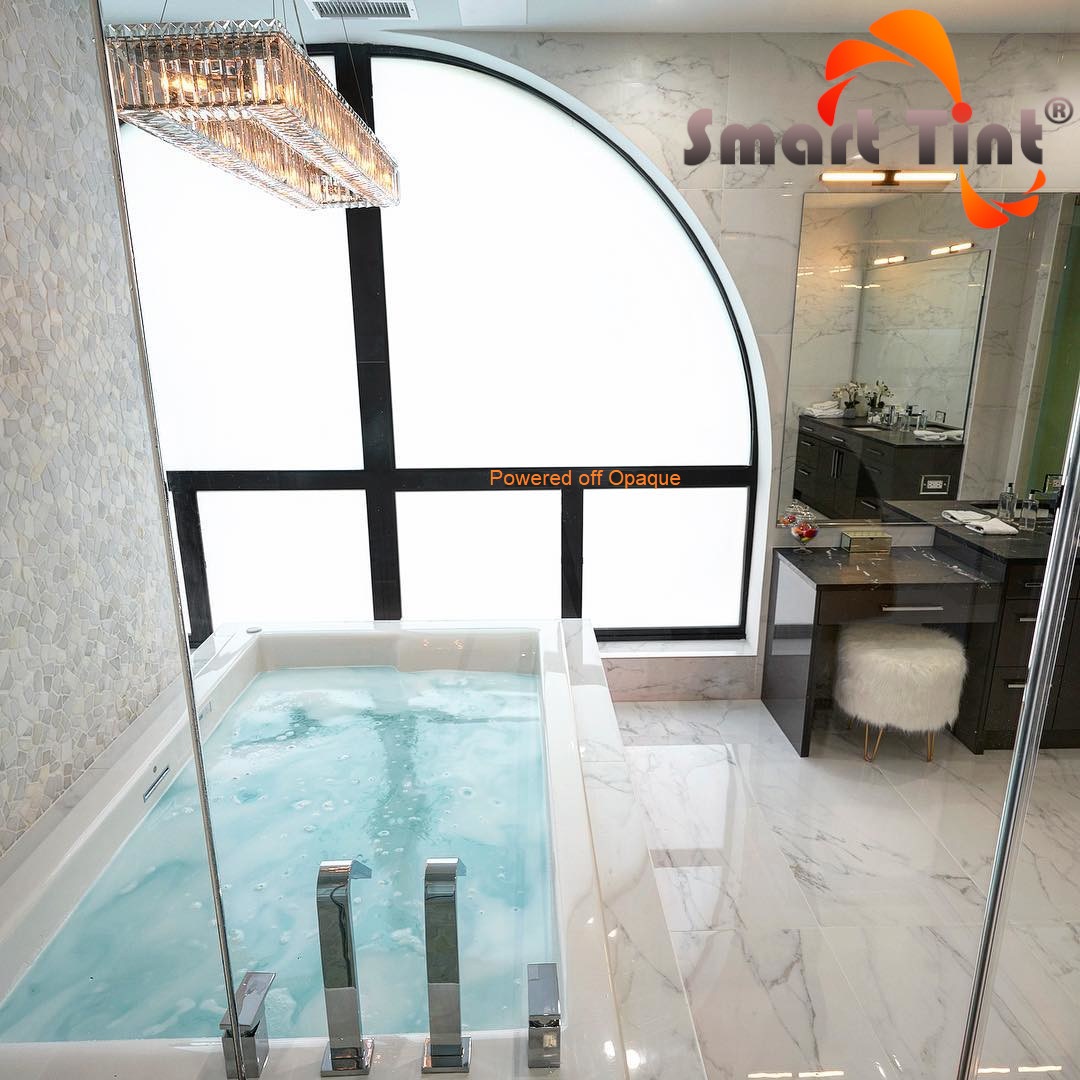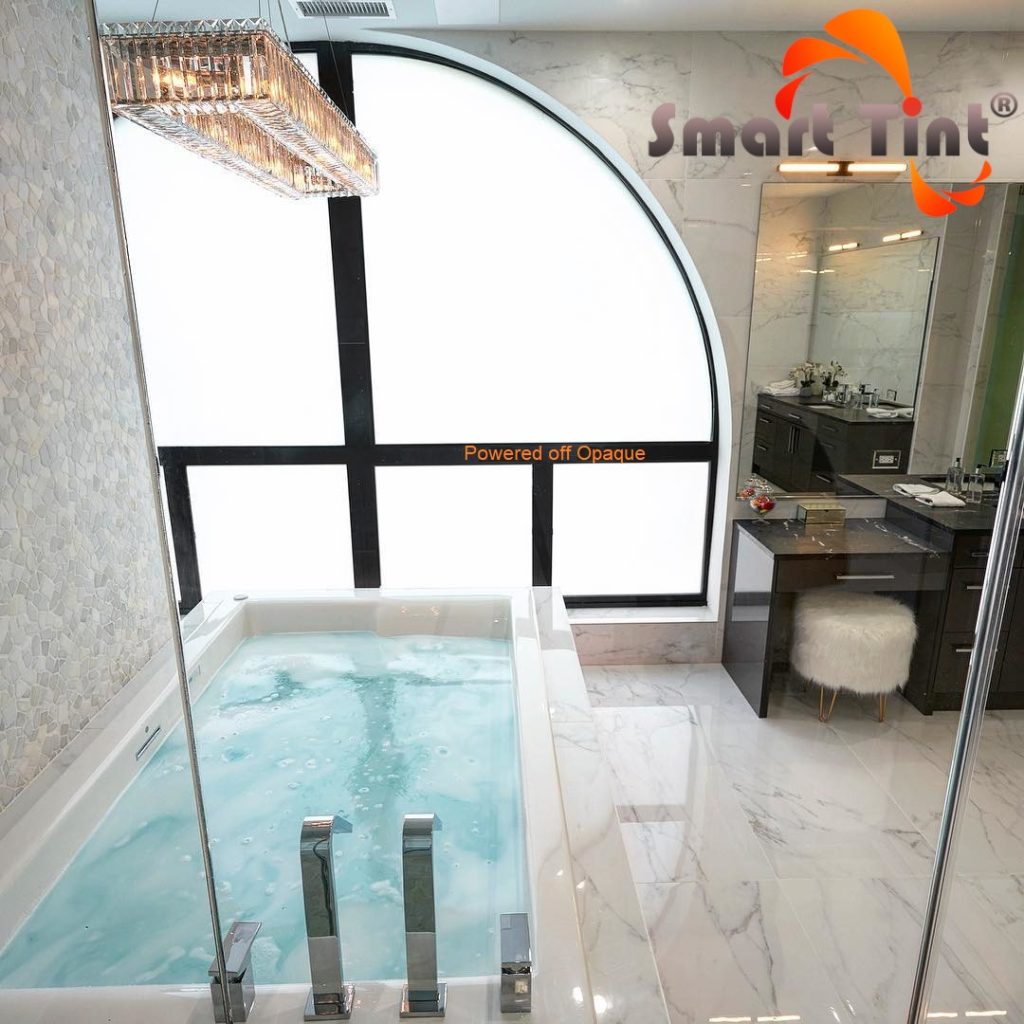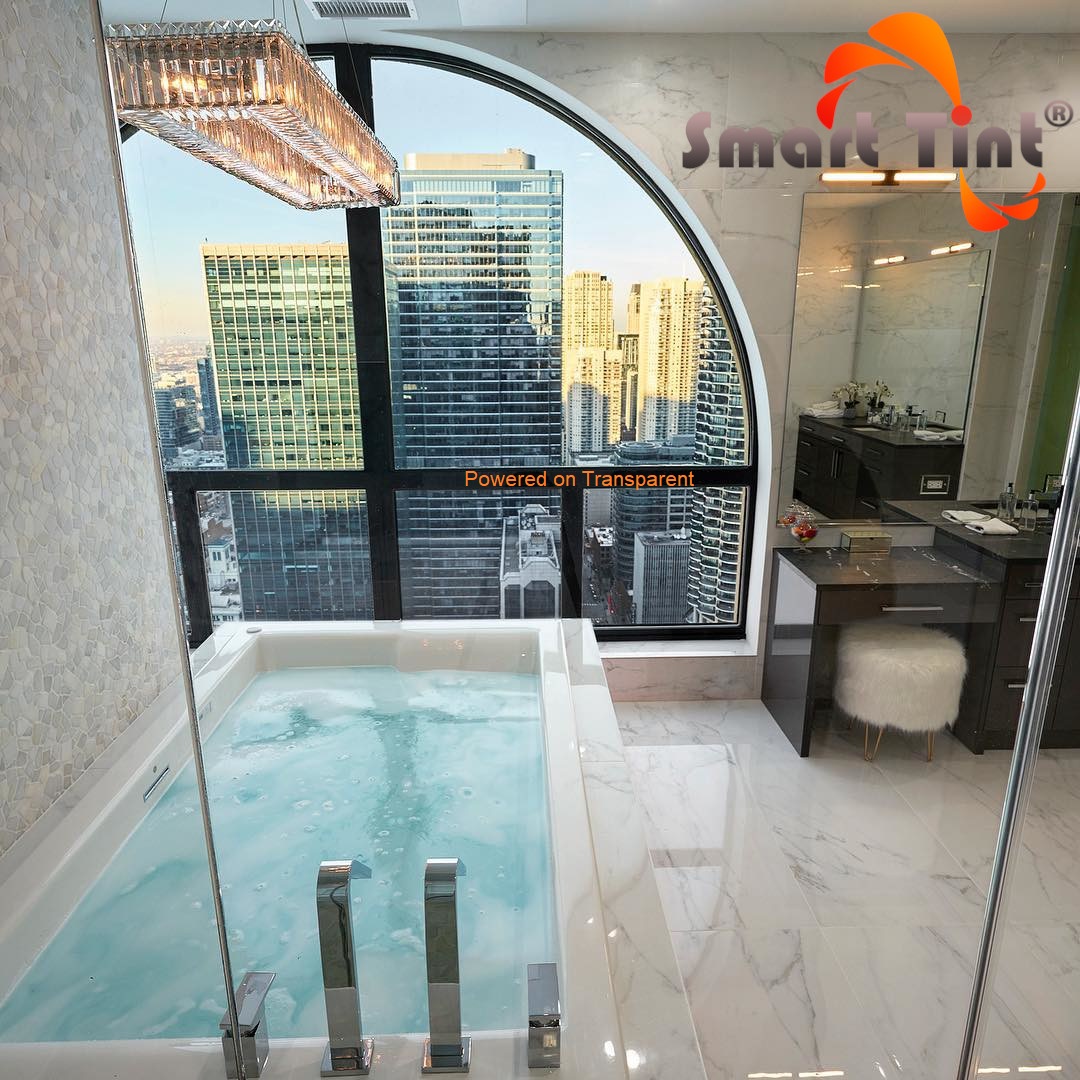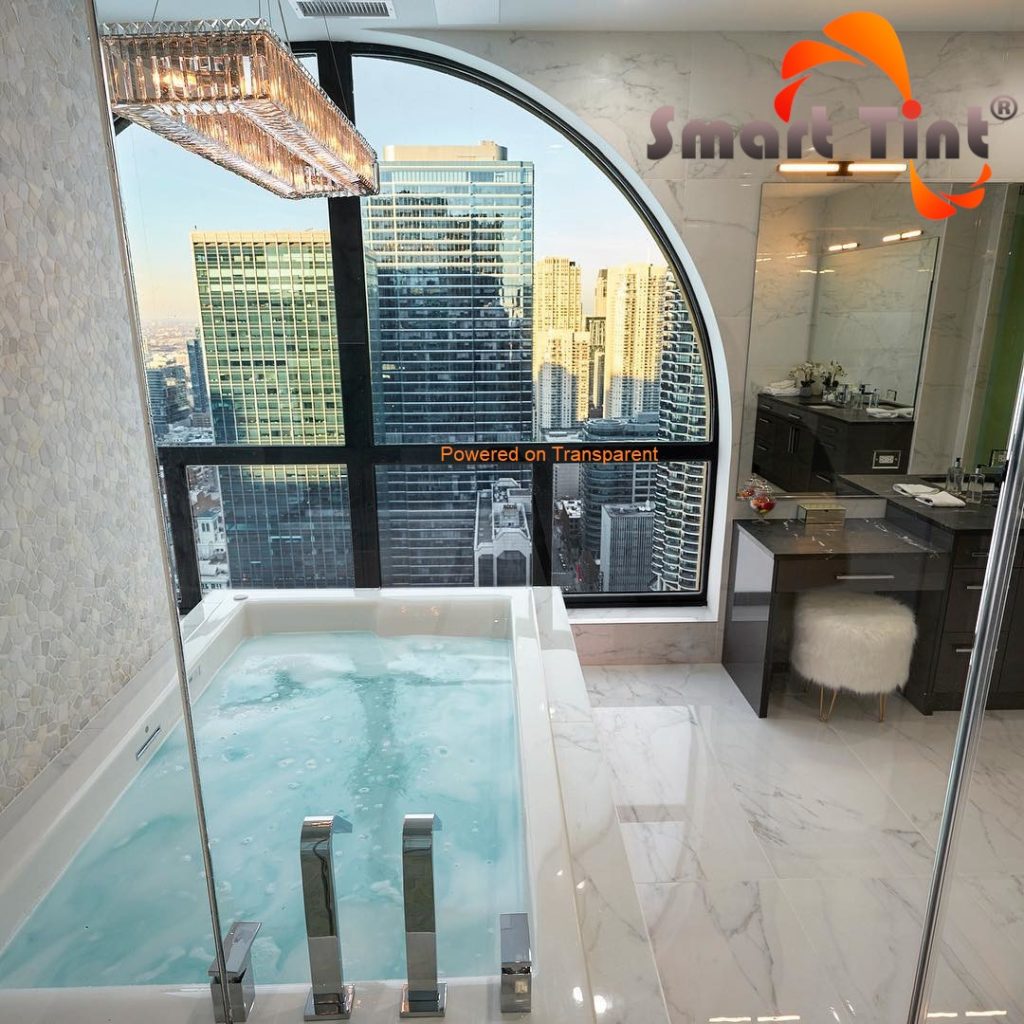 To read more about this project click here!
To read more about other projects click here!